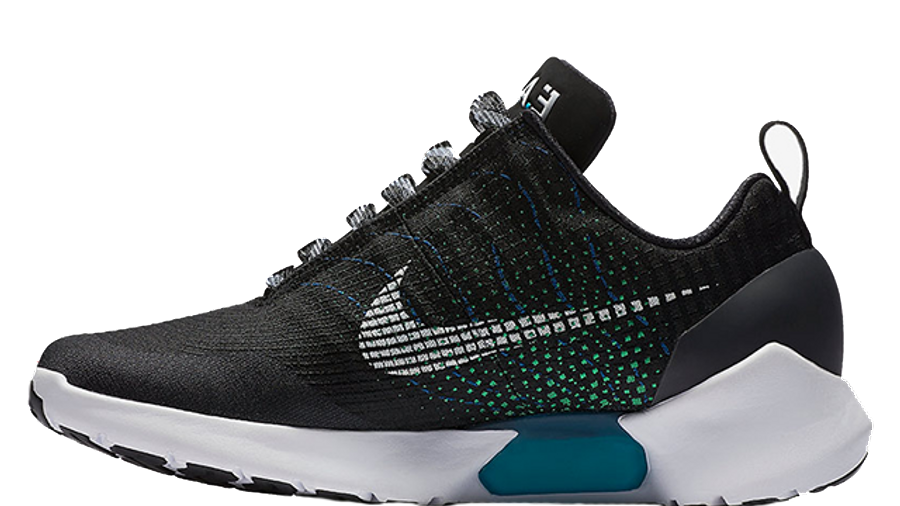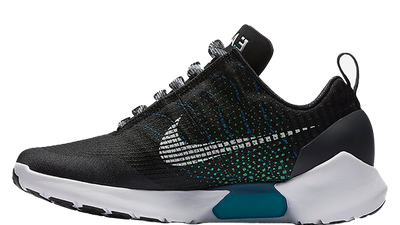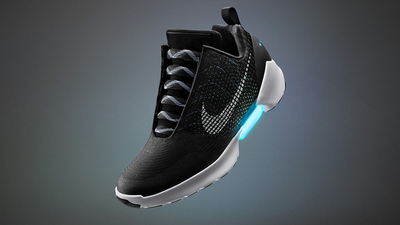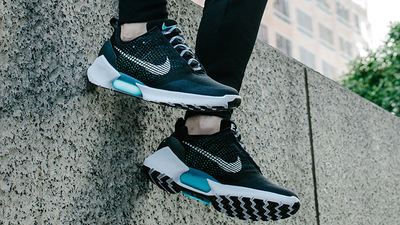 Nike HyperAdapt 1.0 Blue Lagoon
The Nike HyperAdapt 1.0 Blue Lagoon could be the most ground-breaking silhouette ever released. Of course, that's with the exception of Marty Mcfly's Nike Mag. But unlike that extremely rare shoe, the HyperAdapt will be available to the general public. As such, it's the first commercial trainer to boast self-lacing technology. Get ready to step into the future.
The 'Blue Lagoon' HyperAdapt 1.0 launched earlier this year across the pond but sneakerheads in Europe have had to remain patient for the wider release. Thankfully, the wait is almost over. A robust lacing system keeps all those technological advancements hidden. At first glance, this may look like an ordinary release but wait until you experience the futuristic features. Hit the switch across the sidewall and those laces will instantly tighten to your preference. The lockdown support is about as adaptable as it gets. And that's not the best part. Also, located on the switch panel is an option to turn-on the bright LED which is fitted in the midsole. This is the perfect compliment to those greens and blues featured across the sidewall. The Nike HyperAdapt 1.0 Blue Lagoon is scheduled to release on Monday 25th September via the listed retailers. Expect plenty of mayhem on the run up to launch!
Read more