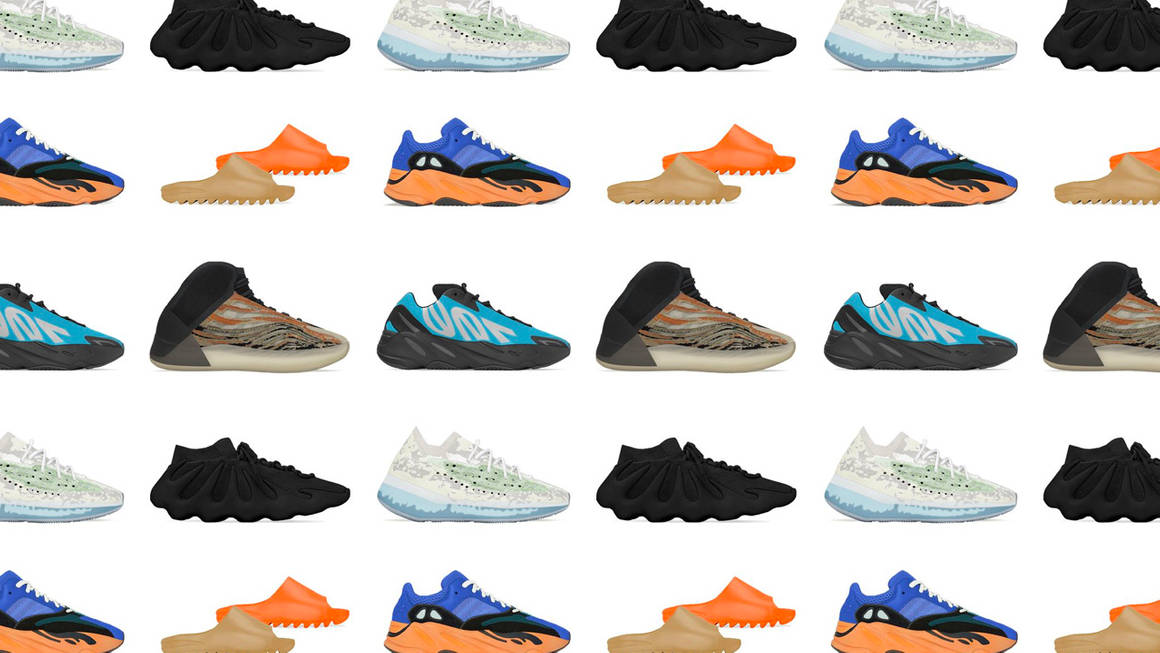 First Look at the Yeezy Spring 2021 Line-Up
After taking a sneak peek at the full Yeezy March 2021 line-up, we're now getting our first look yet at some of the Yeezys that are set to drop across the Spring 2021 season. While this isn't an exhaustive list, it contains some of the main pairs that sneakerheads have been waiting impatiently for for months!
Kicking it all off is the Yeezy Boost 700 "Bright Blue". Leaked back in November, Kanye West actually took to Twitter to showcase these before anyone even knew they existed. Taking cues from the "Sun" that rose earlier this year, it switches the yellow upper with a blue one that is sure to turn heads wherever you go. We're also getting two more Yeezy Slides too including the "Pure" and the "Enflame Orange". Interestingly, it looks like the latter colourway will be playing a pretty major role this year as it's also the debut colourway for the undefined. Venturing back into the world of 700s, the Yeezy QNTM "Flash Orange" is incoming. Painted in an electrifying colour scheme, it's the fourth "Minivan" pair to drop.
Now on to the second half of Q2. While we got a first look a few weeks back, the Yeezy QNTM "Flash Orange" has now been confirmed! This is followed by the Yeezy Boost 380 "Alien Blue" which is the spiritual sequel to the 380's debut colourway, and to round it all off we get the Yeezy 450 "Dark Slate". A completely inverted version of the "Cloud White", it almost seems like the release of these colourways should've been reversed as the white pair would've been better for the sizzling hot summer months.