When it comes to Dunks, the original eBay x Nike SB Dunk Low is regarded as one of the rarest colourways ever. According to lore, just two were made. The first pair was destroyed and then put on display, and the second one was acquired by the late Sandy Bodecker - the man behind Nike SB. Now, as we head towards the Swoosh skateboarding subdivision's 20th anniversary, it looks like another eBay x Nike SB Dunk Low is in the works, and here's everything that we know so far.
According to the Bodecker Foundation's official Instagram, the second eBay Dunk will be introduced as a tribute to Bodecker, who sadly passed away of throat cancer in 2018. Arriving in the original palette of blue, green, red, and yellow, this all works on top of a matte white base.
As a nod to the pair that was destroyed, and midsole boasts a series of stripes that are inspired by the areas that were cut in the original. To round it all off, a single Nike Swoosh is embroidered around the back with "SB" up top - an ode to both skateboarding and Sandy himself.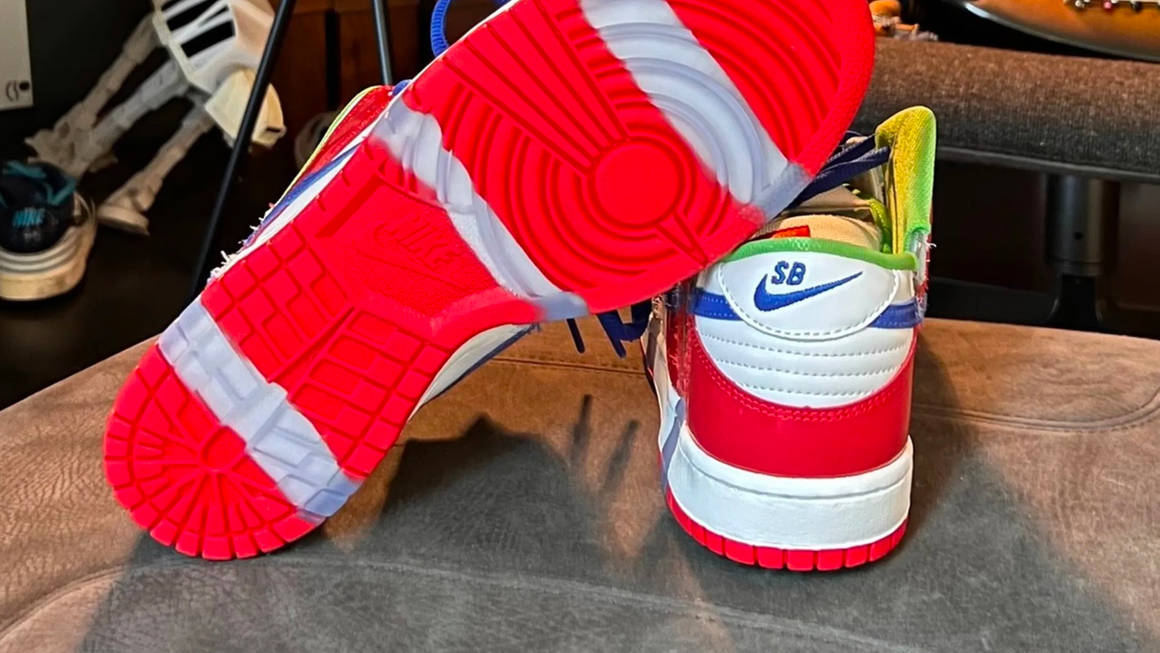 ebay x Nike SB Dunk Low Multi