The Clarks Wallabee from the British footwear brand Clarks debuted in 1960 but is still present up until today, encompassing different fashion subcultures — including streetwear. The latest design arrives in five colourways from renowned Virginia-based artist Junghoon Son (better known as Vandy The Pink). Read on for a closer look at the early images we have!
The Vandy The Pink x Clarks Wallabee "Skeletal" collaboration is unlike any other standard version you'll see in-store. Across the forefoot features skeletal bone panels, giving the Wallabee a unique look.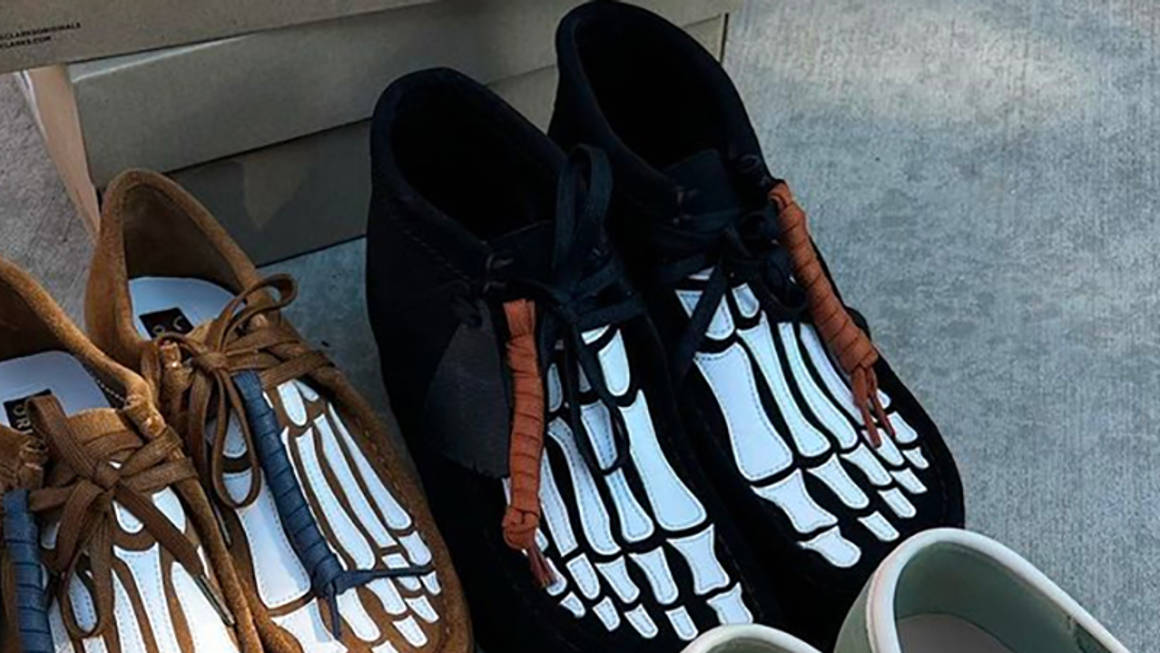 Vandy The Pink x Clarks Wallabee Skeletal Black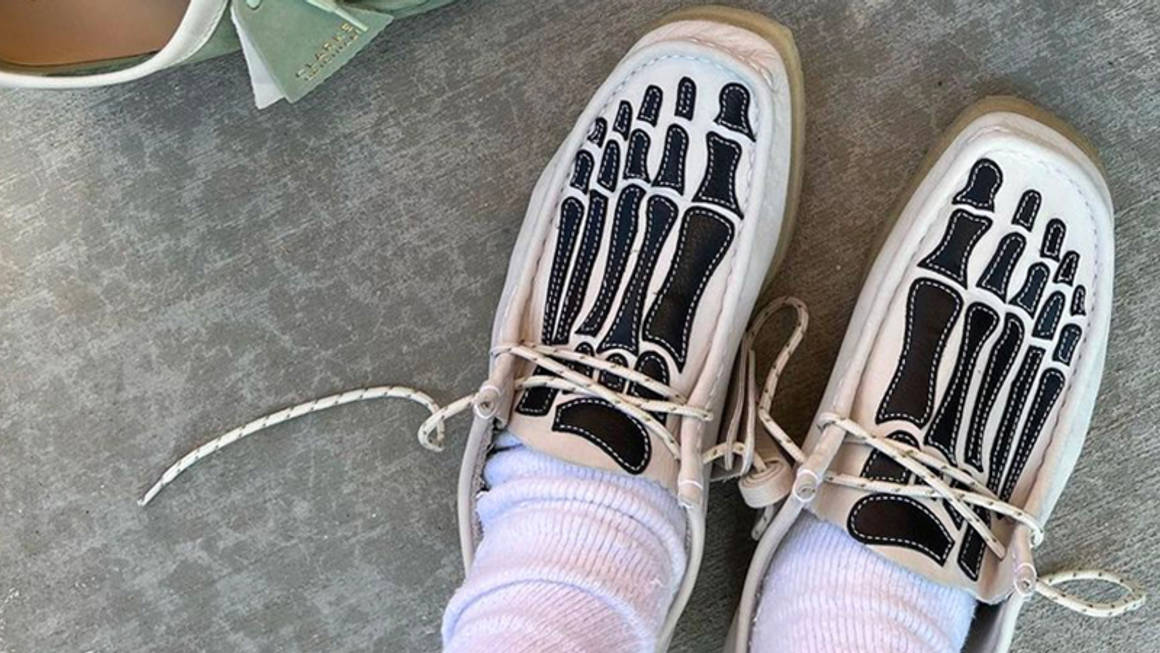 Vandy The Pink x Clarks Wallabee Skeletal White
These co-branded Clarks Original Wallabees follow the "Black" and "Beige" he teased on Instagram a few weeks ago. The season-friendly colourways "Black", "White", "Brown", "Bone", and "Seige Green" will arrive with various material setups including soft suede and supple leather.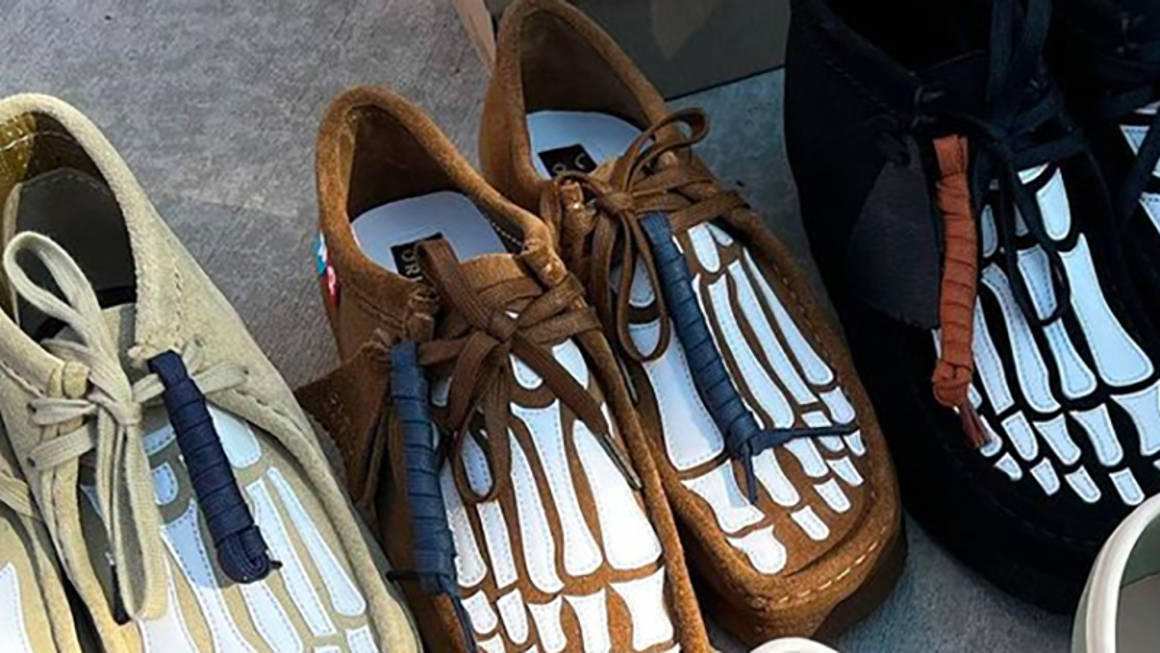 Vandy The Pink x Clarks Wallabee Skeletal Brown
All Vandy's Clarks Wallabee will come with a set of rope and flat shoelaces and classic Clarks Originals branding details. If you've been keeping up with all Vandy The Pink releases, these Wallabees should not be missed!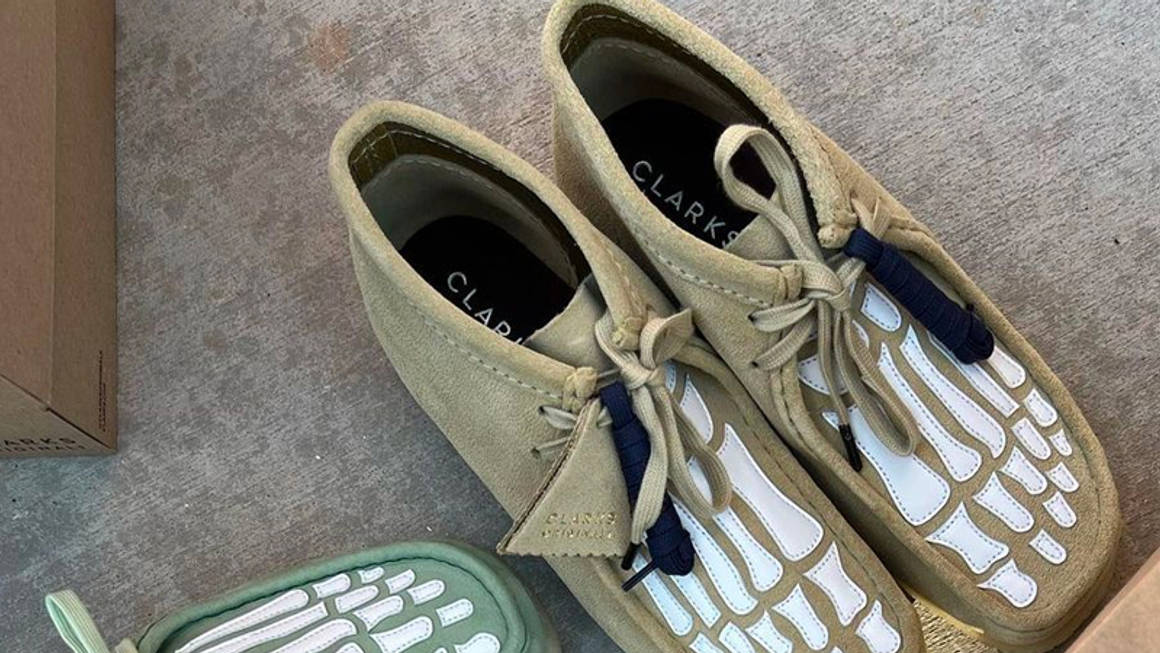 Vandy The Pink x Clarks Wallabee Skeletal Bone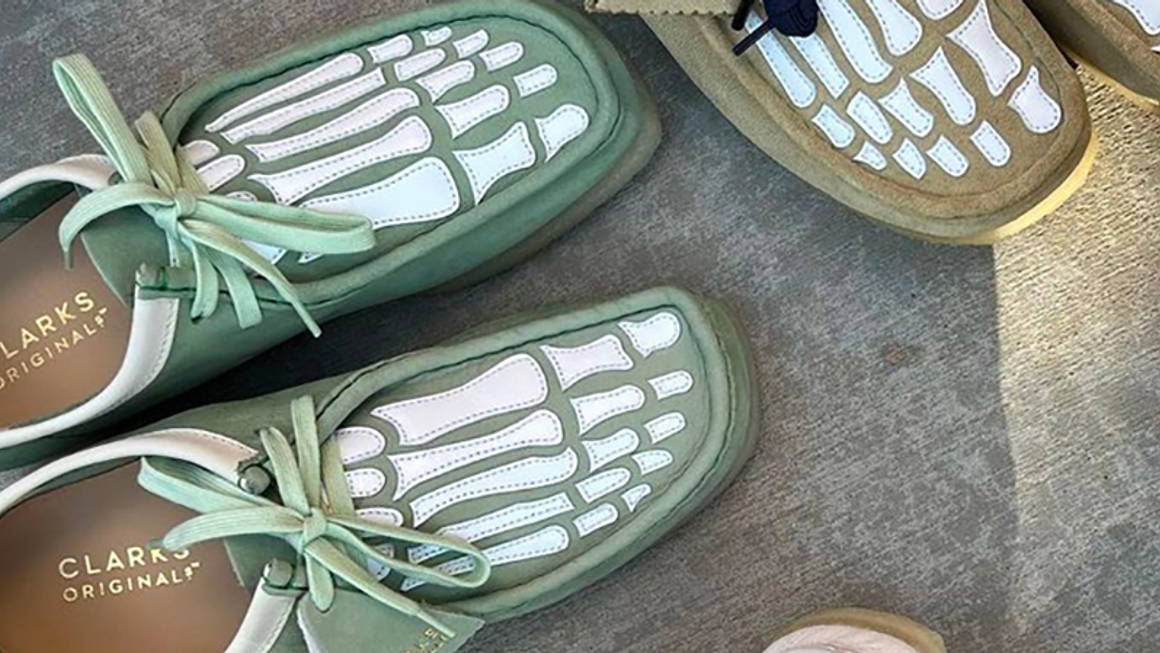 Vandy The Pink x Clarks Wallabee Skeletal Sage Green