Sneakers have come a long way. In their century long history, they have gone from a piece of footwear that you would wear on the track, to something you''d rock on the catwalk, and along the way, they''ve impacted everything from sports to music and even movies. However, one thing that has always stayed the same is the fact that the sneaker game has always been about hype, and there's no better way to get hype than by getting a huge artist behind your brand.
For instance, the adidas Superstar would not be the legendary shoe that it is today without Run DMC, who were famous for rocking the Superstars without any laces and with the tongue pushed out. They even released a song called "My Adidas" in 1986 which paid tribute to the Superstar. With this in mind, we've compiled a list of the top ten artist sneaker collaborations of the past decade.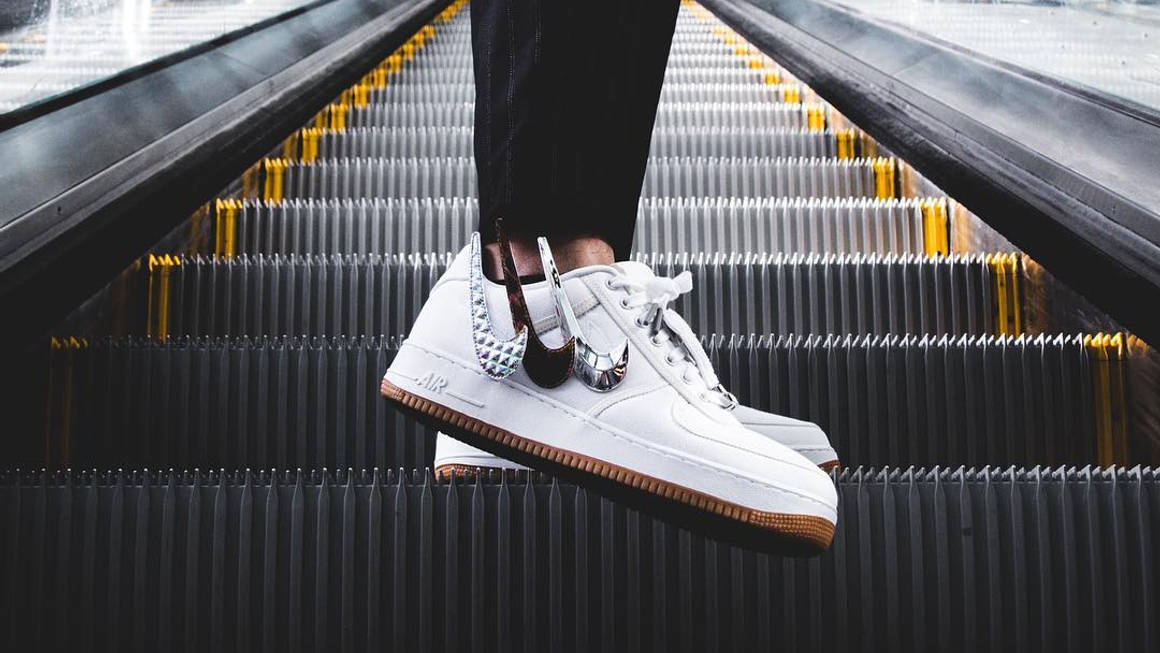 Travis Scott x Nike Air Force 1
Back in 2017, Travis Scott got the chance to work on his first signature sneaker with Nike, and of course, it had to have been an Air Force 1. Travis' effort on the Air Force 1 was definitely well received. With a velcro Swoosh detail and three alternate Swooshes that can be switched out, a lace lock shaped like his signature grills is also present. To round the design off, the design is finished off with a durable gum outsole.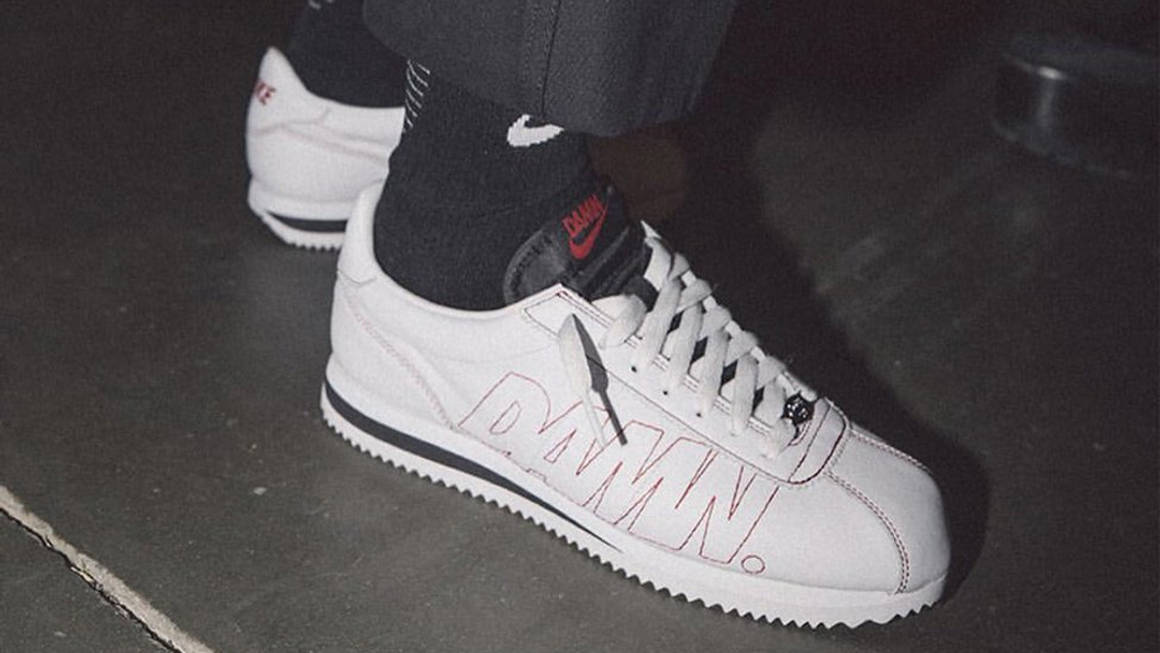 Kendrick Lamar x Nike Cortez
Previously affiliated with Reebok, Kendrick Lamar has been seen rocking the classic Nike Cortez sneaker a few times over the past few months, most notably at the very end of the video for his 2017 track "ELEMENT", so when K-Dot announced his partnership with Nike back in August, it didn't come as much of a surprise. Dressed in leather, the pristinely clean shoe has the 'DAMN' written on the lateral side in reference to the rapper's latest album.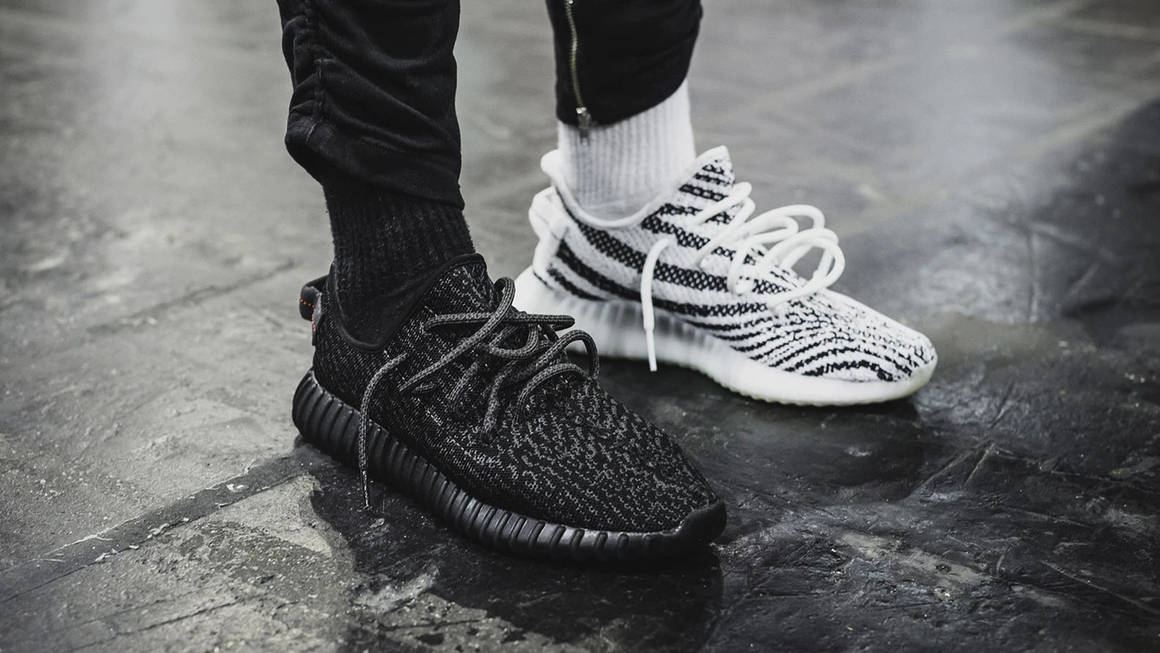 These days, a sneaker convention without a pair of adidas Yeezy Boost is pretty much unthinkable. The brainchild of one of the biggest personalities in the music industry, Kanye West has worked with brands such as Louis Vuitton, Nike, Reebok, and BAPE, but there's no doubt that his venture with the Three Stripes has impacted the industry the most. From the 350 all the way to the 700, each and every model is chalk full of character.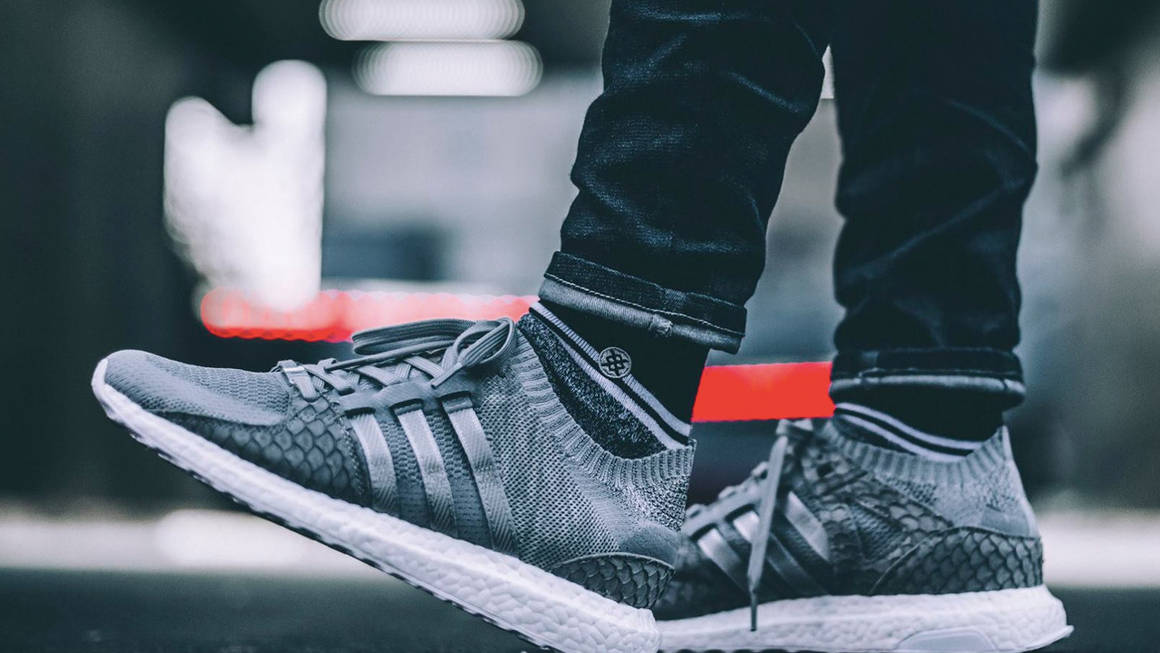 Pusha T x adidas Originals EQT
Pusha T has been a brand ambassador for adidas for a couple of years now, working on a slew of different products. But when Pusha got to work on his first Boost based model in the form of the EQT, this is where he really got to show off his designing talents, creating one of the most underrated collaborations ever.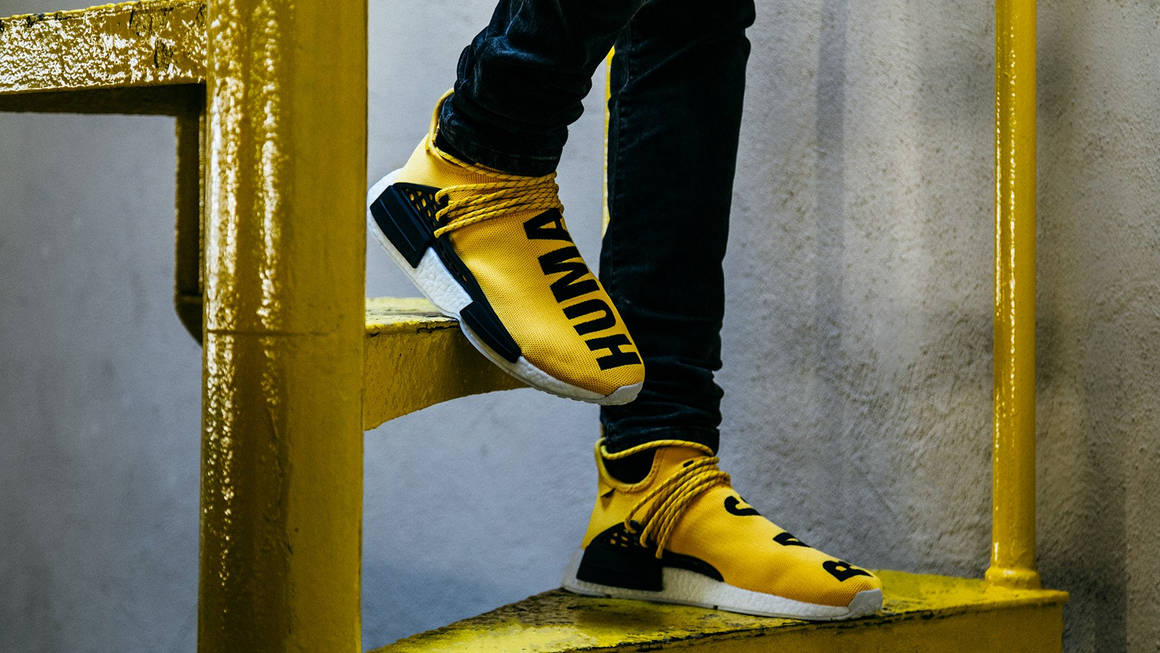 Pharrell Williams x adidas Originals NMD Human Race
Pharrell Williams is, by far, one of the most influential artists at the moment. As well as creating and producing great music, Skateboard P also has a keen eye for fashion, working with brands such as Uniqlo, Chanel, and many more. However, in terms of the sneaker game, his most influential moments are the ones he created with the adidas Originals NMD silhouette. Without a shadow of a doubt, his Human Race line up of shoes are some of the most sought after models in the game.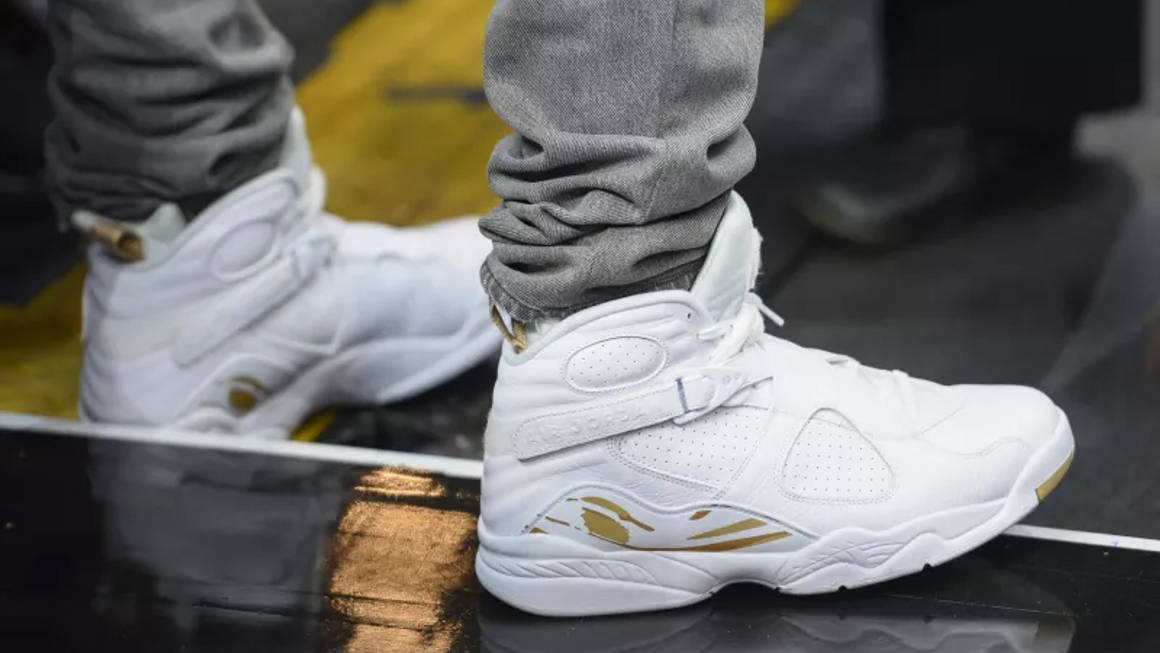 Drake is probably the most wanted rapper at the moment to do a collaboration with, but in 2016, Air Jordan were smart enough to sign him to the brand and also release an OVO 12 in October of that year. The shoe went down great with sneakerheads, and since then Drake has brought out more sneakers with the brand.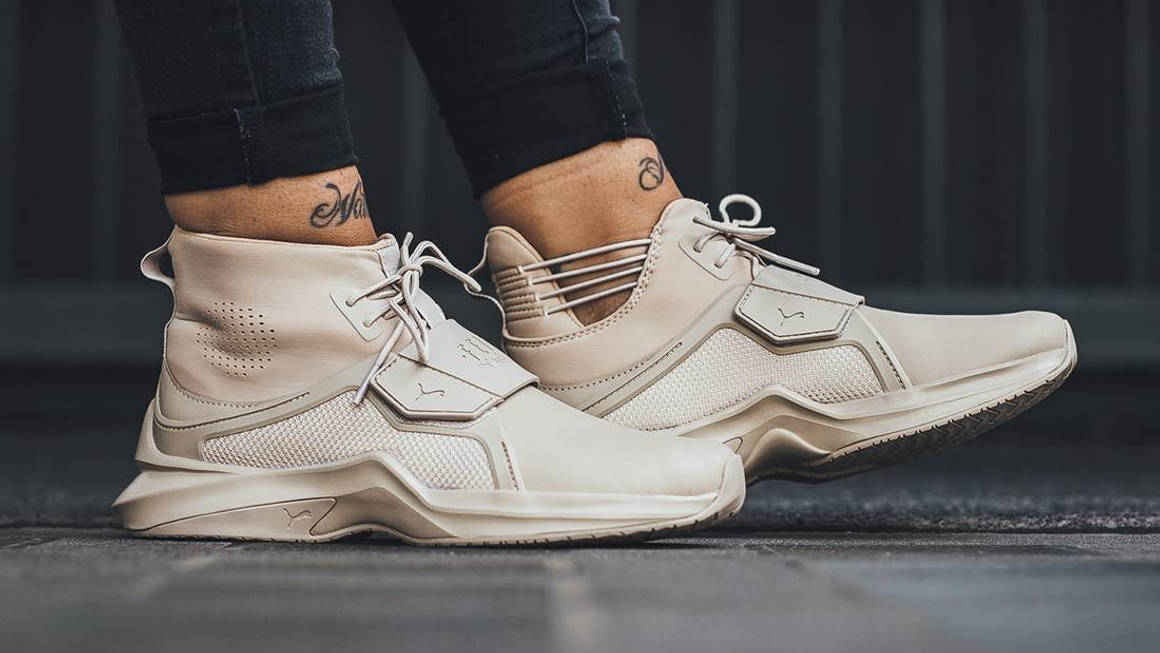 Rihanna has had great success with her association with the German footwear giant PUMA, designing and creating several apparel and sneaker collections. Utilising a slew of different materials, including leather and mesh, the only downside is her sneakers do not come in men's sizing, so guys who want to flex Fenty will have to look for alternatives elsewhere.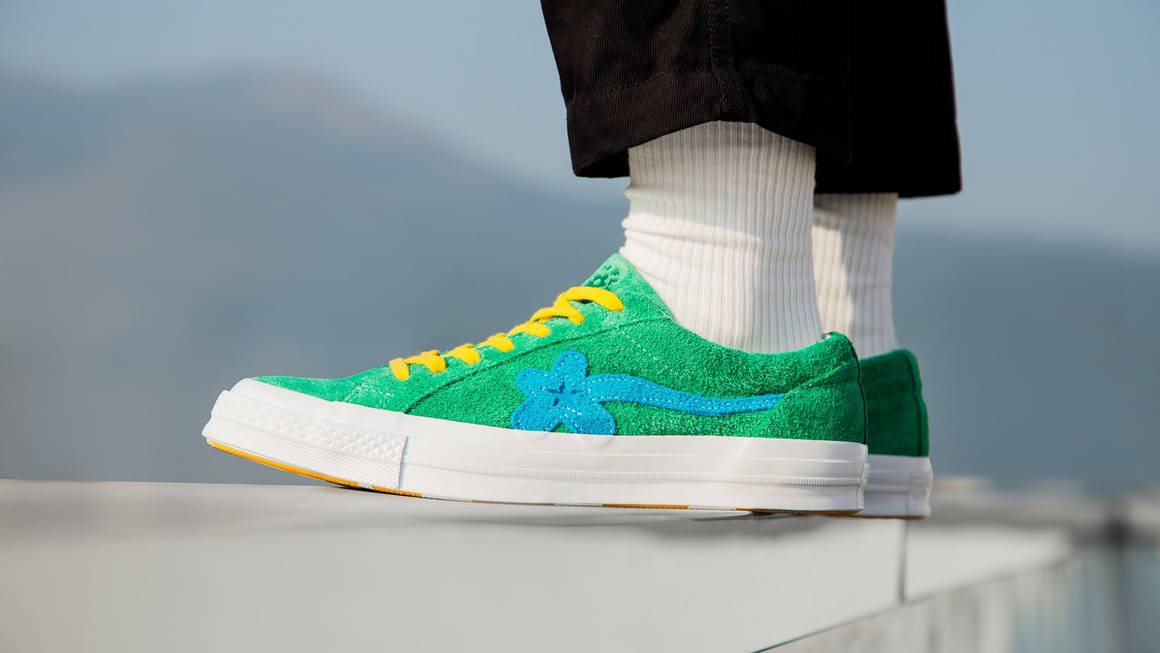 Tyler, the Creator x Converse GOLF le FLEUR
Tyler, the Creator has had a very successful year in 2017 with his collaboration with Converse. The shoes that he created for the brand have been some of the most successful the brand has ever seen, so it was a very smart move for the American shoe company to bring the rapper on board.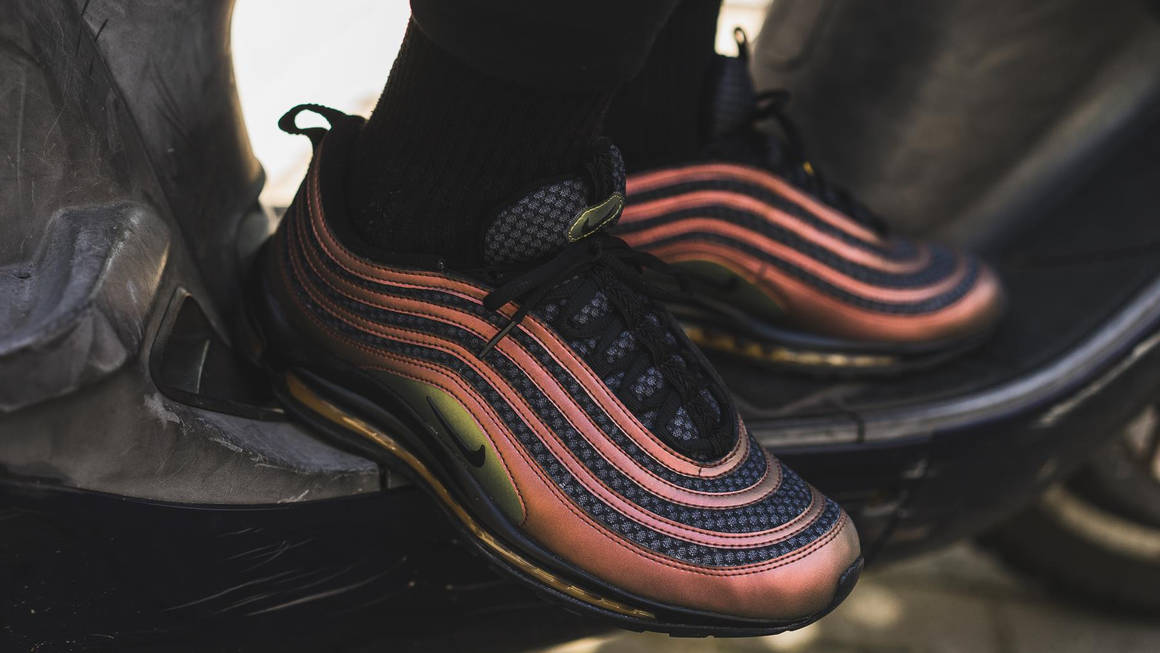 Skepta x Nike Air Max 97 'Sk'
Released back in August, the Skepta x Nike Air Max 97 'Sk' by British Grime artist Skepta was heavily influenced by his trip to Essaouisa, Morocco. Throughout the upper, iridescent shades can be found in 'Alien Green' and 'Dark Burgundy' tones, giving this particular Air Max 97 an unbelievably unique aesthetic. If you're searching for a pair of genre redefining sneakers, then look no further.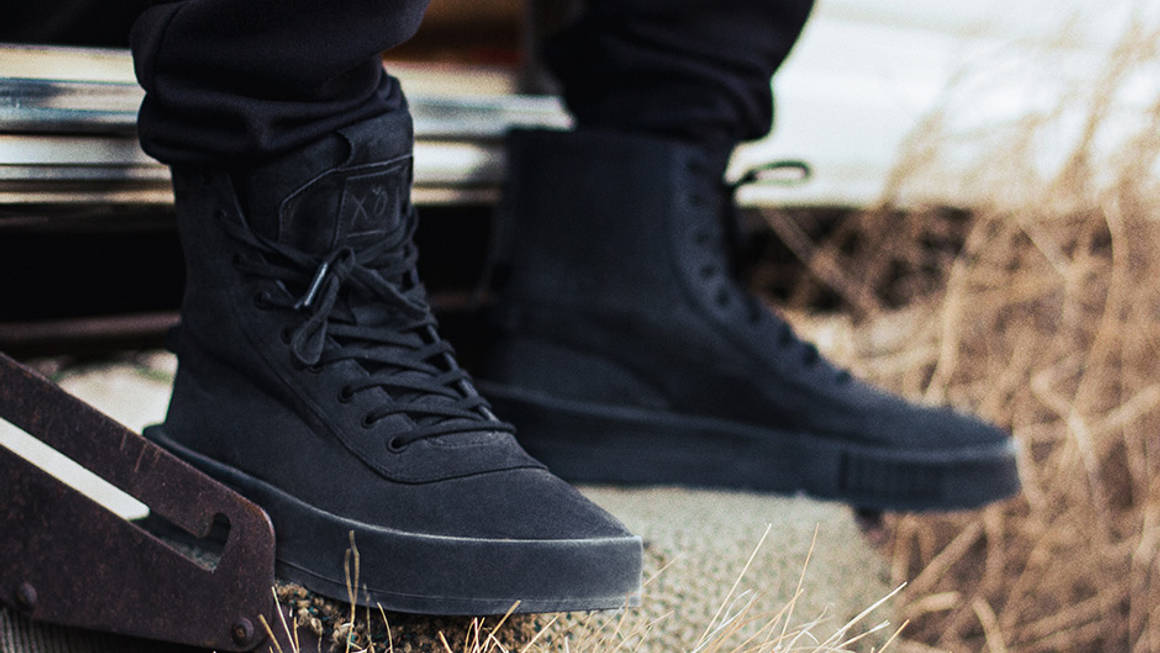 The Weeknd x PUMA XO Parallel
A mix between a rugged military boot and a conventional sneaker that could easily be mistaken for a Yeezy model or a Fear Of God silhouette from afar, the XO Parallel by The Weeknd and PUMA is constructed from a premium Italian nubuck, with the Starboy''s signature XO branding on the tongue which adds to the shoe's low key aesthetic.
What do you think of our list of the top ten artist sneaker collabs of the past decade? Do you agree with it or do you think there should be a few more worthy mentions? Let us know in the comments below, and be sure to check out our list of the ten sneakers that we're hyped for in 2018!