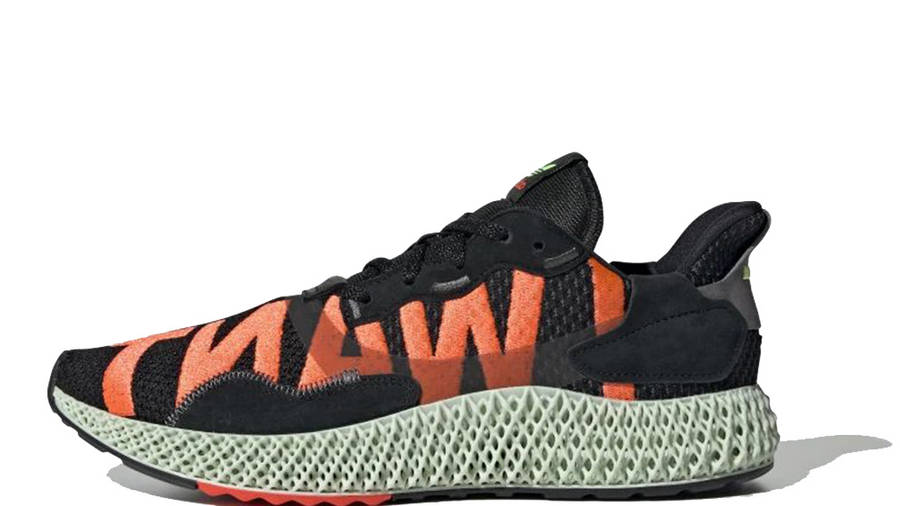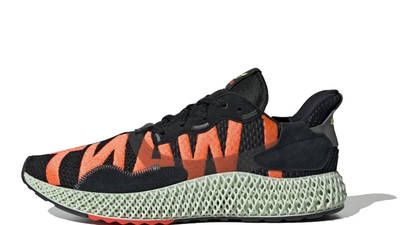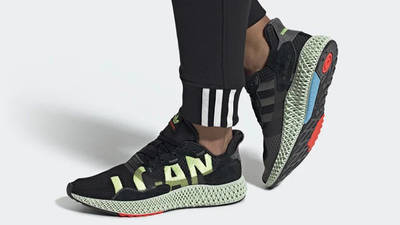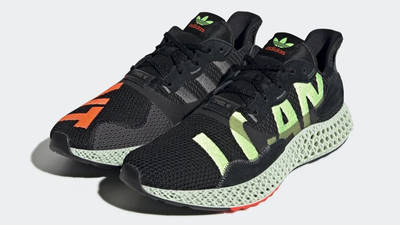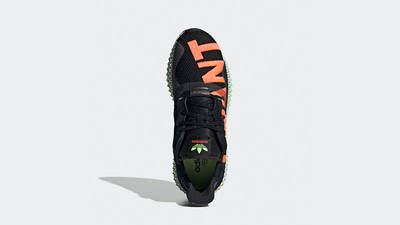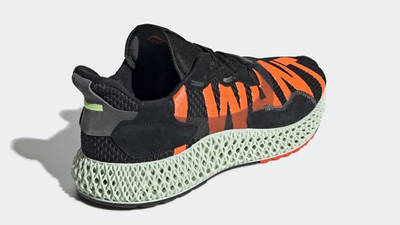 adidas ZX 4000 4D Black Cyan
In Stock
• Release Date : 15 Nov 2020 11pm • 
EF9625
£170.00
If you're looking to step up your sneaker game then you need the adidas ZX 4000 4D Black Cyan in your collection! A futuristic sneaker that pays homage to the past, this is the perfect sneaker for the present, and here's everything that you need to know!
Painted in an extremely unique colour scheme, the upper of the ZX 4000 4D Black Cyan is dipped in an all black palette while orange and green accents feature throughout for a contrast that kind of gives off Halloween vibes. This is complemented by an 'Ash Green' 4D midsole down below, providing wearers with comfort that knows no bounds.
Now, you can't talk about this shoe without mentioning the massive "I WANT" and "I CAN" text that's finely embroidered across the laterals of each shoe. Referencing the slogan that was used to debut the ZX series back in the '80s, this nod to the past is exactly what we'd expect from the German giant.
An amazing shoe that's got an equally as amazing backstory, grab the adidas ZX 4000 4D Black Cyan when it drops on October 29th at the retailers listed on this page! Searching for the perfect shoe to end the month? You're looking at it right now!