Senior Full Stack Developer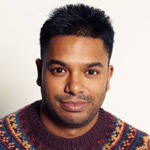 After accumulating over 12 years experience developing new technologies and a passion for fashion, Minesh joined The Sole Supplier in 2021 and helps maintain and develop the infrastructure, services and APIs that support the websites and IOS app.
Minesh is an avid traveller, always looking to immerse himself in new experiences and cultures. When he's not coding, Minesh enjoys playing football, building things and eating good food, this can be seen from the Pizza oven he built in his garden.