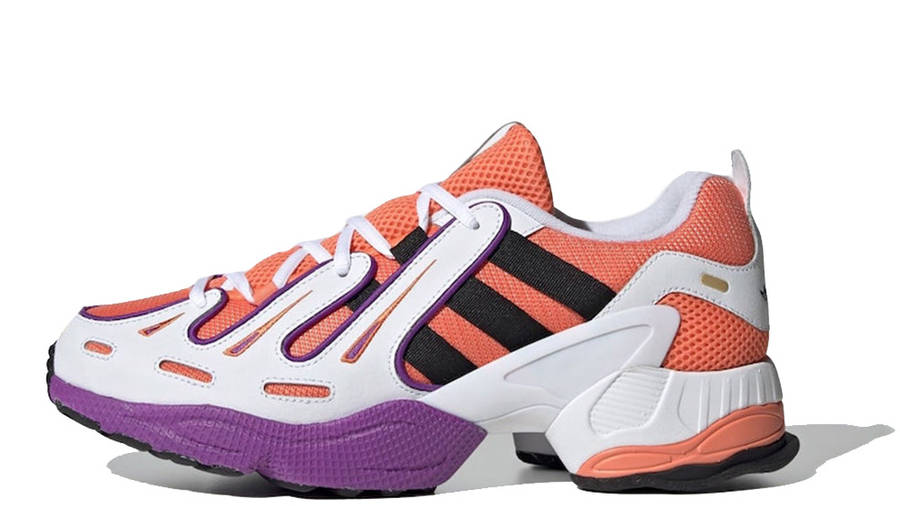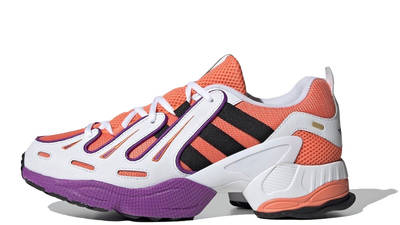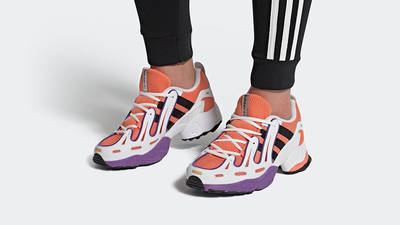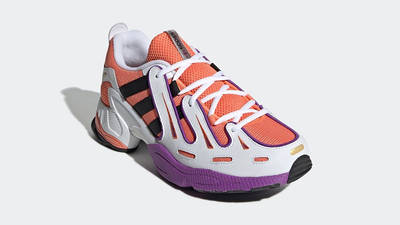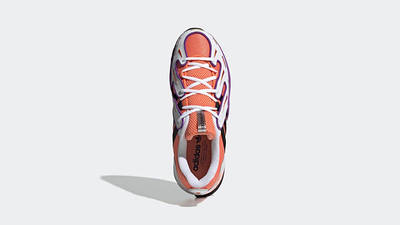 adidas EQT Gazelle Coral
If you are searching for a chunky sneaker that will surely turn heads this summer, look no further than the brand new adidas EQT Gazelle Coral! A fresh silhouette for 2019, it's inspired by models of the past but features a futuristic aesthetic that's all the rage these days!
Oozing with Yeezy 451 vibes, the first thing you'll notice about the EQT Gazelle Coral is the ultra breathable orange mesh construction that's overlaid by premium leather panels that form the shoe's lacing system. Painted in white and outlined with a tint of purple, clashing colours is what makes this particular colourway so brilliant. As you move downwards, you'll find an extra chunky midsole, and the Equipment sneaker is finished off by stealthy black Three Stripes at the side walls as well as era-specific branding printed on the tongue and heel. One of the craziest Three Stripes silhouettes of the year, the adidas EQT Gazelle Coral will surely get you noticed wherever you go. We recommend that you go true to size for the perfect fit! A must cop for any sneaker collection this season, the adidas EQT Gazelle Coral is set to arrive alongside several other distinct colourways, so be sure to hit that bell icon above for release reminders on the run up to launch, as well as an email alert as soon as these go live!
Read more