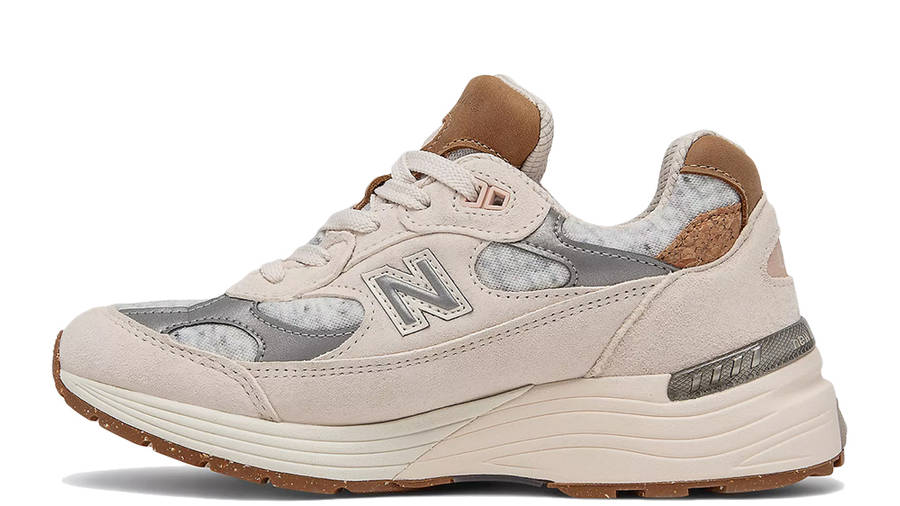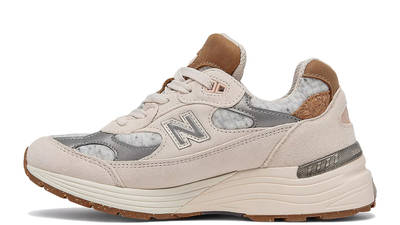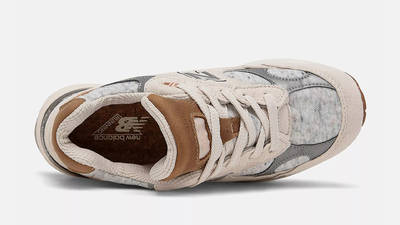 New Balance 992 Raw Silk Maple
New Balance has become a prominent name in the streetwear scene. From track to streets, the Boston footwear label has built a strong reputation throughout the years and gained a huge number of loyal fans who keep up to date with their latest releases, notably the New Balance 992 model. Now in its latest form dubbed the New Balance 992 Raw Silk Maple, the pair indulges in eco-friendly materials as a way of promoting a more sustainable choice of footwear.
The New Balance 992 is commonly known for its greyscale colour palette, but this variant withdraws that in favour of natural tones that can elevate any outfits you put together.
The suede overlays indulge in an off-white tone and the base that would normally be crafted from mesh opt for a mixed grey and white tone of recycled polyester-like textiles. Further elevating the design is brown cork toolings forming on less significant areas.
The New Balance 992 Raw Silk Maple is a big must-have for dedicated New Balance collectors. Make sure you use our New Balance 992 size guide to know how these fit and hit the notification bell above to stay in the know of all upcoming New Balance releases here at The Sole Supplier.
Read more