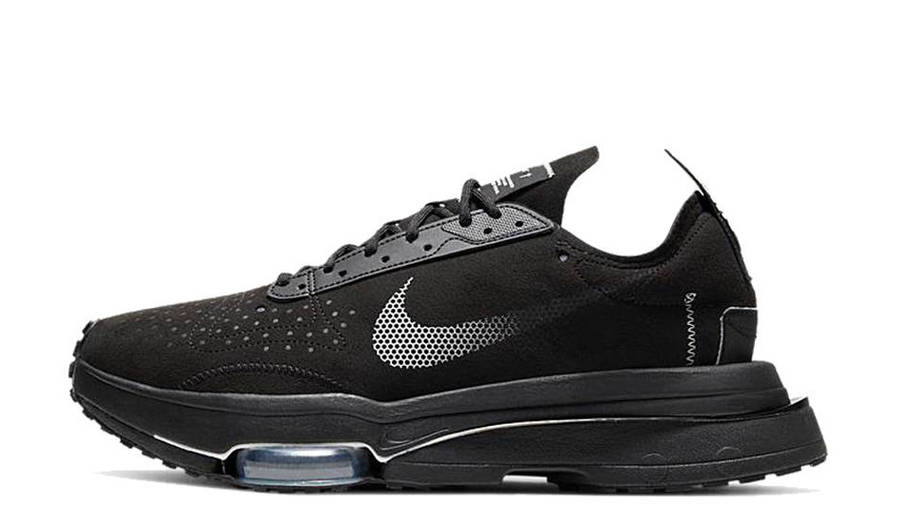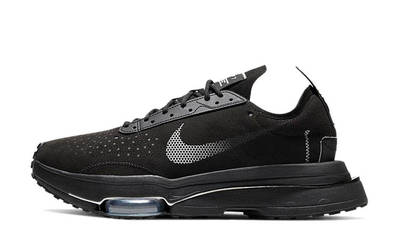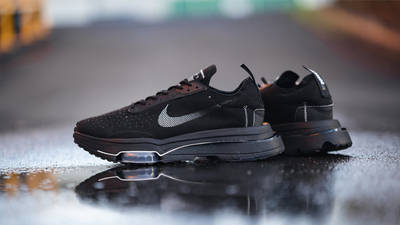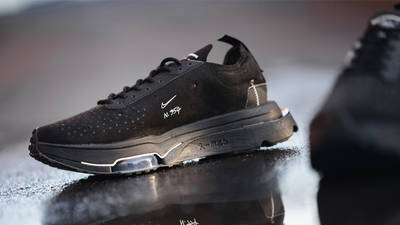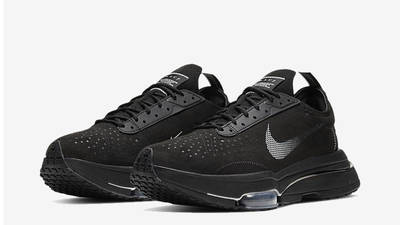 In Stock
• Release Date : 1 Dec 2020 8am • 
CJ2033-004
£130.00£67.00
Nike always stay on top when it comes to futuristic designs, as the Nike Air Zoom Type Black prepare for its release, we time-travelled to the future and grabbed official images for us to look at here at The Sole Supplier so keep on reading to find out more!
Right away, the double stacked Nike Air midsole unit dipped in a blanched white hue has got everyone's attention due to the strong Sacai vibes it gives off that we all know and love. Arriving in a stealthy black colorway throughout, a translucent Zoom pod sits on the forefoot providing optimum comfort and a bouncy bubble-like feeling with every step.
Adorning the upper is a smooth suede material that wraps around the silhouette for an ultra-premium aesthetic look while sleek black synthetic leather overlays dress various regions of the shoe, including the lacing panels.
It is worth mentioning that regardless of the silhouette, Nike would never forget to place their iconic swoosh branding on their shoes. In this pair, the swoosh logo ascends in a tonal shade of black as it shoots across the medial and lateral sides.
The Nike Air Zoom Type Black Summit White is scheduled to drop on the 1st December and if comfort is what you're looking for, this is an ultimate must-have so turn your bell notifications and keep it locked in right here at The Sole Supplier to stay updated!
Nike
Int'l Shipping
In Stock
Click here to copy code SPRING21 for an extra 20% off!