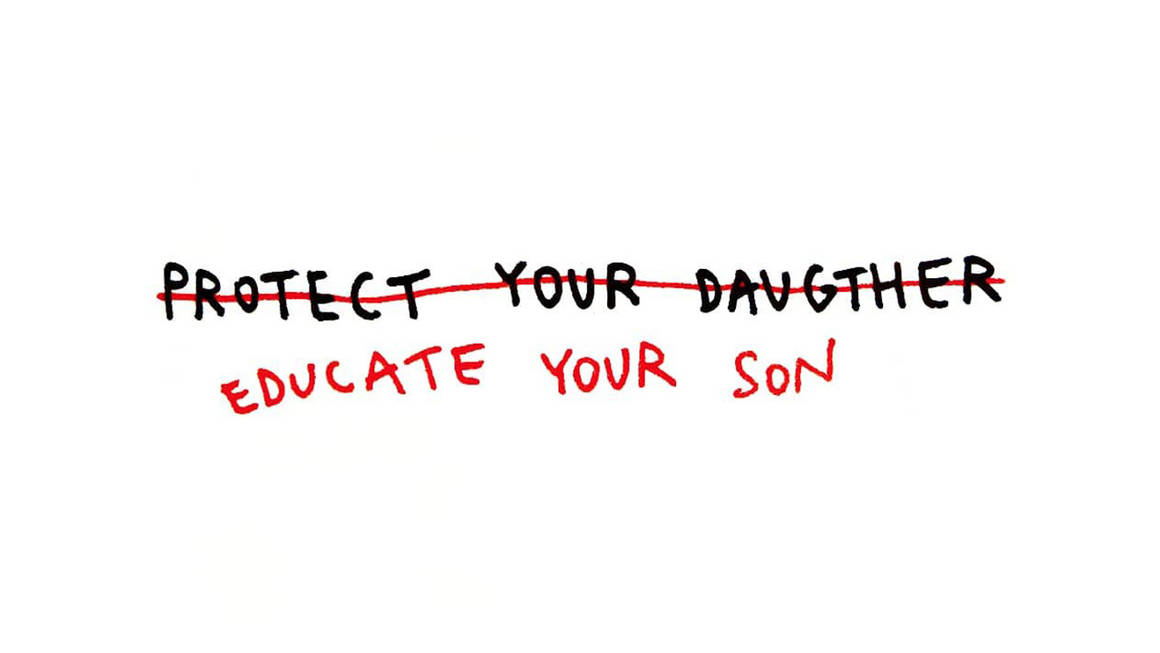 Here's What Men Can Do to Help Women Feel Safer
The past few days have been truly awful, not only for those who identify as female but for humankind as a whole. We all celebrated the achievements of women on March 8th, while many simultaneously condemned Meghan Markle for speaking her truth. This was then followed by the kidnapping and murder of Sarah Everard and the police brutality against those who attended her vigil just days after.
Our sister site The Sole Womens have already written a brilliant piece on how you can fight back in honour of Sarah alongside a plethora of shocking statistics, petitions that you can sign, and charities that you can donate to, so this is something we won't repeat again. What we will do, however, is list out some things that us men can do to make women feel safer in general.
Why is this important? Well, to put this into numbers, over 70% of our audience comprises of men who are young and impressionable, and while it's quite obvious that "not all men" are to blame, let's try and not make this conversation about yourself.
This is a phrase that has plagued social media for the past few months, and while everyone knows that "not all men" are responsible for the sexual violence and harassment towards women, saying so doesn't add to or develop the discussion in any way, shape, or form.
With over 4,000 responses and replies, it may seem a little jarring to read through them all. With that said, there are a few recurring points that you may or may not have thought of. This list certainly isn't exhaustive, but it's based on the real life experiences of thousands of women across the world.
Keep Your Distance
"If a woman is walking towards you, let her stay in her path and get out of her way rather than making her move. I consciously walk in the safest part of the path with access to light/exits and so many times a man has forced me to walk between him and a wall."
One of the main points that were discussed include keeping your distance. If you're walking behind a woman, make sure you don't follow her too closely. If she's alone, cross the street to avoid her and don't be silent - even a rattle of keys or a cough helps them know that you're not trying to creep up on them.
Hands Out
"Keep your hands out of your pockets and down by your sides so it's very obvious you are not holding anything."
Make sure your hands can be seen at all times so women know you're not holding some sort of weapon. Remember anything unknown or suspicious can cause anxiety levels to rise.
Don't Get Offended
"I was once being followed, probably innocently, down my road at night and I started running and the man behind me chased me to insist he wasn't interested in me. Didn't help."
Heading back to the "not all men" argument, if a woman is scared of you don't take it personally. When the police are suggesting that women shouldn't go out alone at night, it should come as no surprise that they would naturally be fearful and cautious.
Educate Your Boys
"It's true that not all men harm women. But do all men work to make sure their fellow men do not harm women? Do they interrupt troubling language and behaviour in others? Do they have conversations about women's safety/consent with their sons? Are all men interested in our safety?"
If you see one of your friends or family members doing something they shouldn't be, call them out right away and educate them. While staying away from women is all well and good, a huge way that we can help alleviate their anxiety is by educating our peers and changing the way that men treat women. The fact that a whopping 97% of young women have experienced sexual harassment is something that you should bring up next time you're with your mates. The discussion that follows may not only change their lives, but the lives of others too.
As mentioned previously, this is not an exhaustive list but it's a start. If you haven't already, make sure you check out The Sole Womens' article right here for stats to read, petitions to sign, charities to donate, and videos to watch.