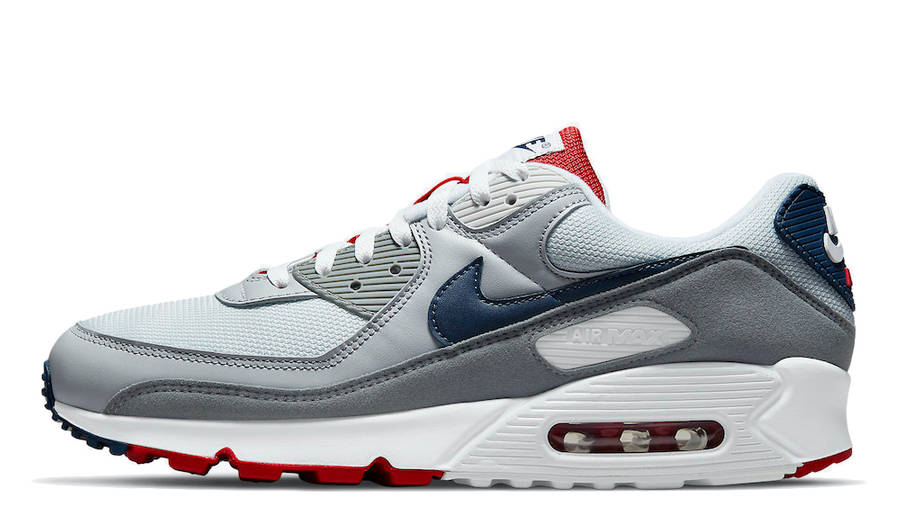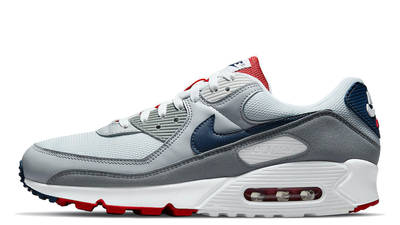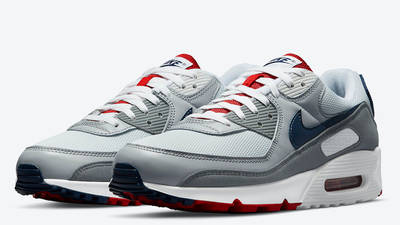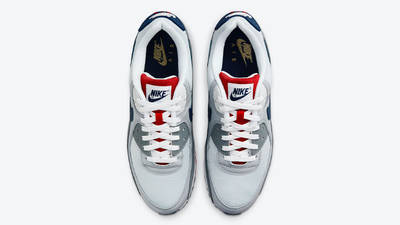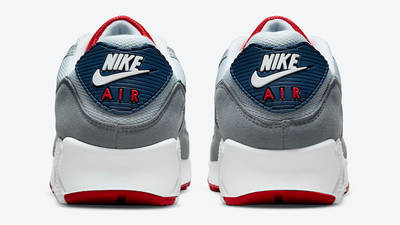 The Nike Air Max 90 Grey USA is one of several Air Max 90 releases this year that is an absolute banger. Since the silhouette made its debut in the sneaker world back in 1990, it has remained a mainstay in the rotations of many up until this day. Regardless of the colorway, avid Nike shoe collectors will always do whatever it takes to get their hands on the newest variants.
This pair boasts a theme that pays respect to the signature colours of the flag of the United States. Finely crafted with an ultra-breathable mesh upper hued in white, navy tones hit all the prominent features we all know and love, mainly the Swoosh logos across the sides and Nike Air branded rubber heel badge, complete with vibrant red that paints the tongue forefoot and the durable rubber outsole beneath the feet.
Balancing out the colour scheme are leather panels from heel to toe and rubber eyestays in various shades of grey, a white full-length midsole. If you're looking for a pair of kicks that not only look stylish but also provides an absurd amount of comfort and cushioning, then you won't go wrong with the Air Max 90s.
The Nike Air Max 90 USA is an absolute cop for us and we don't see why it shouldn't be for you. If you've never tried on a pair before, make sure to use our official size guide so you know how they'll fit you. Also, keep it locked in all our social media channels that way you'll be able to stay updated with all the important news in the footwear industry.