One of the first pieces I ever had published was titled "I camped out all night for sneakers and it was better than clubbing." I pushed back about the title countless times because I had never been a club kid anyway, but as I sat in the rain that night watching other students stumble home from their nights out, I did wonder who was actually having the better time. Like those students, my evening had consisted of a few beers, and my friends and I had been sustained by the 24-hour McDonalds just up the street. But unlike those students, I had been constantly asked the same questions from passers-by - "why would you want to queue all night for sneakers?"
Looking back on it, it did seem kind of silly, but sneakers aren't the only things susceptible to hype culture anymore. In a way, you could liken the queues and the rushing to pre-hype culture of Black Friday mall videos, or – in my Auntie's case at least – queuing for the NEXT sale. This year though, the phenomenon seemed to reach another subculture, as disorderly shoppers stormed the release for the recent Omega x Swatch watch collab, across Shanghai, New York and London stores to name a few, causing most of the stores to shut down for the day.
Cue the Queue
Before the majority of releases moved online, sneaker queues and camps were a high street staple. Sometimes, a queue would last for a week, and kids would make a list of where you were at in the line, and you could pop back every four hours or so to check in and prove you were still interested. On the final night, it wasn't uncommon to camp out – just to make sure that no one could skip the line in the morning. This seemed to be the downfall of the MoonSwatch release, where latecomers rushed to the front to get ahead of those who'd waited outside overnight.
High-heat drops attracted huge queues, but due to there being far fewer drops than we see today, for the most part, they were manageable. Generally, stores would tell the customers how many pairs they would have, and between management and whichever sneakerheads were running the queue, send home any extra people that were unlikely to fit into the allocation.
Of course, this wasn't fool proof by any means. Not all stores would let you know their allocation, and many people were left in the cold, picking up pairs that would never fit them. Our Social Media Executive, Craig, recalls a time when he queued for four hours to get his hands on the Air Jordan 1 "Rookie of the Year," only for the 11-year-old girl in front of him to take the last pair of size 8s. It's a situation that was less than ideal for him, but there were many times when queues could escalate into fully-fledged fist fights. A couple of our team members recalled ridiculous scenes at the queue for the Jordan 1 "Spider-Man," which ended with both punches and chairs being thrown all over the streets of London.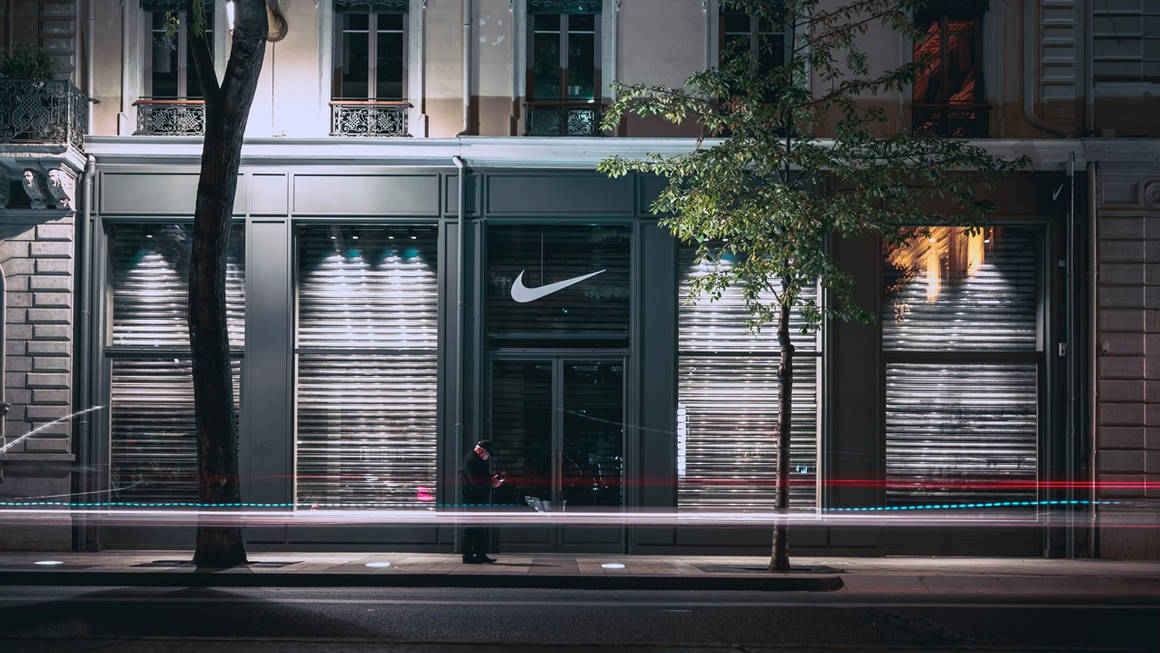 Fight or Flight
Whilst most queues and camps managed to take place in a sensible way, there have been a few instances where incidents have made the headlines. In 2014, the NYPD shut down a Supreme x Nike launch over public safety concerns. Hopeful customers spilled over the barricades, and there were even reports of riot police and helicopters at the scene. More recently, scenes in Birmingham showed a full-on street brawl break out over a first-come-first-serve queue for Nike Dunks. The store refused to open, and the launch was moved to an online raffle. Our Content Writer, Raph, also remembers a time where he hopped from a Supreme drop to a campout for the Yeezy 350 "Pirate Black." He was fourth in line until a fight broke out and the drop was cancelled, and he was left stranded in London.
But fights were just one issue when it came to camping out or queuing for long hours. For one, being outside was often freezing cold. When I originally spoke to shoppers, some of them reminisced on camping out in the snow for an atmos x Nike AM1 release, and there were many nights where it was particularly rainy, too. These torrid conditions were something that the brands involved had also picked up on too though, and (at this point) instead of asking people not to camp or moving launches online, companies like Supreme started pumping out accessories like camping chairs and sleeping bags to allow their customers to queue in style and (relative) comfort. But for those who didn't fancy hours in the cold themselves, came a particularly questionable solution: paying homeless people to queue for them.
But for all their flaws, queues definitely had their upsides, too. Hitting up a queue was a bit of a social event, especially in areas where sneaker and streetwear-related events were few and far between – and even if you weren't trying to get your hands on the shoes, you could just hang out with like-minded people. Living in Nottingham and working in retail, I managed to experience the queues from both sides – if I wasn't working at one, I was queuing and hanging out with my friends. When we queued for the Sean Wotherspoon's AM1/97, we made the most of the Toys R Us closing sale, and played Frustration (the Paw Patrol version, FYI) for the majority of the evening. In London, where queues were much more frequent and often served as meet-up events, it was super-easy to make new friends and connections – including some of our own content writers, Jack and Raph, who met in a Palace Skateboards queue. I'll even go as far as to say that if you stayed out of the fights, they were at least entertaining to watch.
Let's Get Digital
Ultimately, having the ability to queue or camp for sneakers was a privilege that was only really afforded to those who were able to take multiple days off work or had no other commitments to fill the time. Furthermore, the health and safety issues started to get too much, and as sneaker culture grew in popularity, drops started to happen far too often for queuing to remain a viable option. Launches moved online through both FCFS queues and raffles, and those social situations were lost out on.
When launches moved to an online format, issues plagued FCFS releases in the form of bots. If you're unfamiliar, a bot is a piece of software that assists users in securing products online, and although most brands try to beat the bot systems, chances are if you've tried for a SNKRS or Supreme win, you've come up against a fair few of them. Again, to benefit from the bot system, you had to both be well-researched enough to use one, and also willing to pay for them. But hey, the products sold, and retailers could still make their money without the hassle of health and safety issues. Obviously, the alternative was raffling, which is what we see the most of today – but I think everyone would agree that it's infinitely less fun.
So, Are We Really Missing Out?
For those who had got used to being able to pick up releases at their local store, or had travelled further to spend time with their mates, the loss of the queue system was a pretty sad occasion. When managed properly and safely, campouts offered an alternative to a typical night out that was not only enjoyable the entire time (temperature depending) but also mostly ended in a successful cop, too. In fact, you could go as far as saying that camping for sneakers had become a kind of ritual within the sneaker scene.
As I sit on looking out my window at the rainy city outside, I'm partially grateful for the SNKRS app and that I no longer have to fight my way through a crowd, or sit in the freezing cold for hours on end to be turned away when I ask for a UK 5. At the same time, I can't help but feel a pang of sadness that those days have been lost to bots, and the community is moving evermore online. But the Omega x Swatch release just went to prove why we can't have nice things, and all that's left to do, in the safety of our homes and under the glow of our laptops, is remember what they took from us whilst we try for that "W."