Love it or loathe it, there's no denying the Nike Cortez is here to stay. When it comes to iconic silhouettes, few carry as many stories as the Cortez, and for good reason. The Cortez first exploded onto the scene back in 1972 as Blue Ribbon Sports fully rebranded itself into the same Nike brand as we know it today.
Now 50 years later, this emblematic silhouette is set to celebrate its semicentennial birthday, and with it, the history it carries. After five decades and hundreds of iterations, the Cortez remains mostly unchanged in appearance, but its history will forever be cemented within Nike and sneaker legend.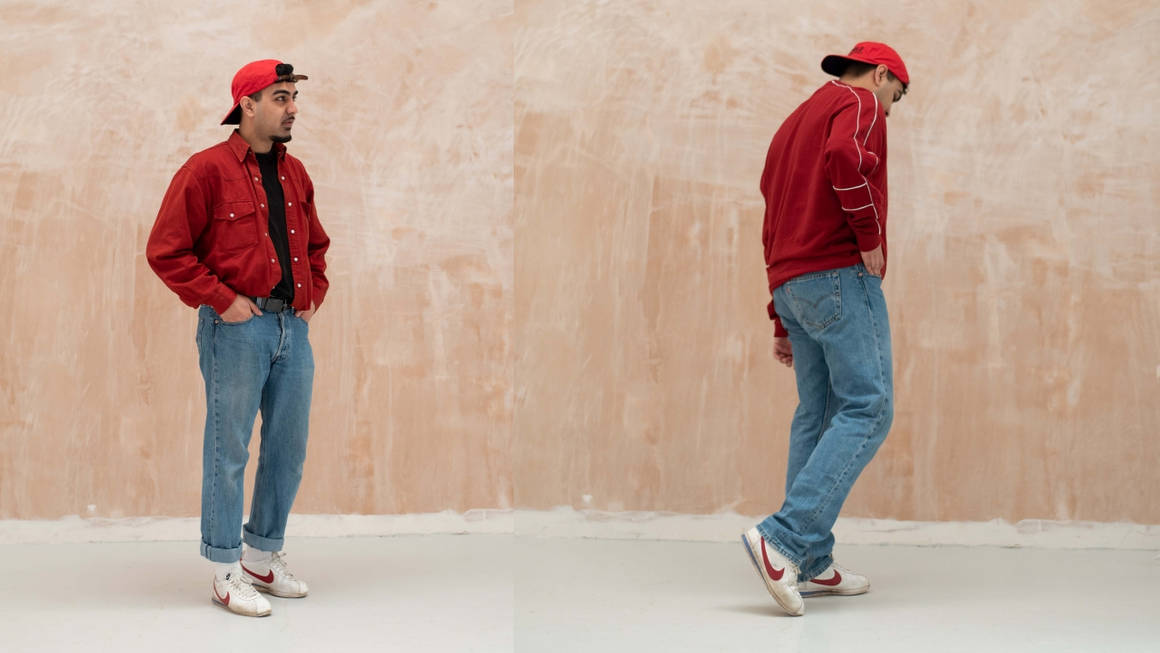 Our story begins with Bill Bowerman and Phil Knight. Bill was a track and field coach at the University of Oregon, and during his tenure, he crossed paths with a student named Phil Knight. Following Phil's brief stint at the university, the duo reunited, and through their joint love of track and field, they decided to pursue the idea of creating optimised footwear ideal for performance running.
After tinkering with several models, Bowerman and Knight decided to establish Blue Ribbon Sports, a Eugene, Oregon based company that would specialise in performance footwear. Initially, the duo sought to import sneakers in to sell - and that is when Onitsuka Tiger first made its way onto their radar.
Onitsuka Tiger was a Japanese company that had started in 1949. With an eye for performance, the brand set out to produce both shoes suited for basketball as well as marathon running. Bowerman reached out to the brand shortly after starting Blue Ribbon Sports and convinced them to let him set their product on US soil.
After a few years of reasonable success, Blue Ribbon Sports joined forces with Onitsuka Tiger to develop a collaborative shoe design that would be later named the TG-24. With Bill's knowledge, the TG-24 became a marvel to the running world due to its "Swoosh Fiber" technology, as well as its cushioned insole.
With the 1968 Summer Olympics coming up in Mexico, the duo decided to rename the shoe to the TG-Mexico, in an attempt to capitalise on the sporting event. When the name didn't quite take off, the pair instead tried to settle on the new name of the Aztec.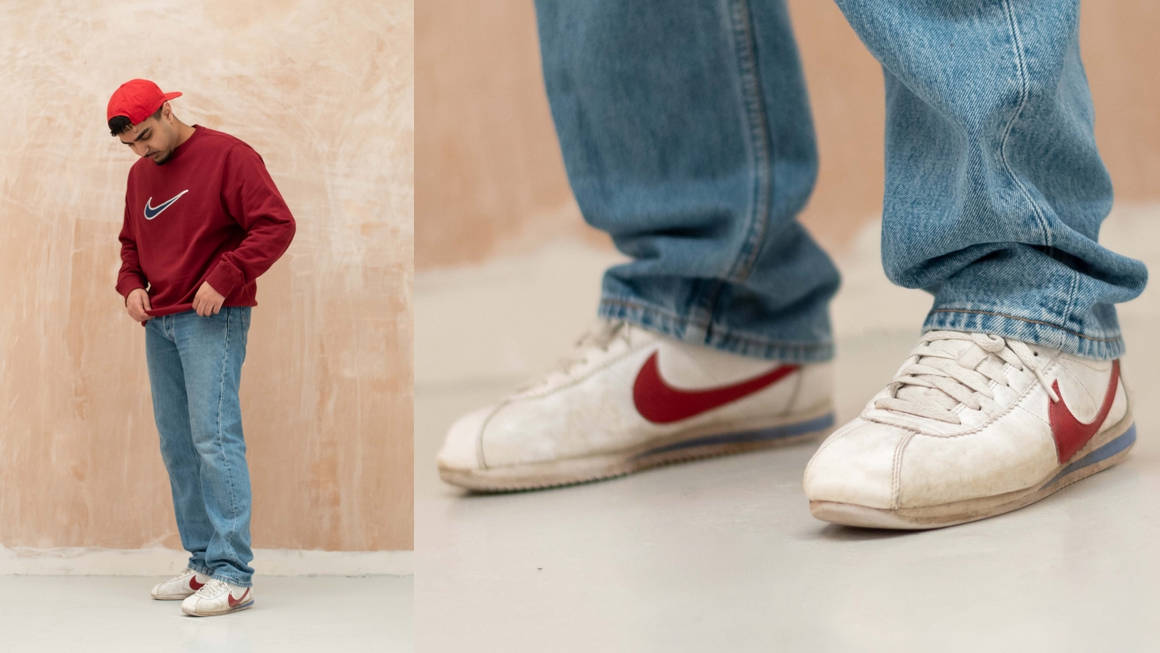 Naturally, rival sneaker company adidas wasn't too pleased with this name change, as it fell too close to their own model named the Azteca, so Bowerman and Onitsuka decided to take another shot. In the end, the duo came up with the name Cortez. Oddly, this name derived from the Spanish conquistador Hernan Cortes, a man partially responsible for the fall of the Aztec Empire. It remains to be seen if this name change was a direct dig at their competitor, but one can only assume it was meant as a subtle poke.
The Cortez soon became an instant hit with the sneaker market due to its unique and stylish design paired with its comfort. But unfortunately, with success came complications, and the relationship between Onitsuka Tiger and Blue Ribbon quickly soured.
Phil Knight claimed that Onitsuka Tiger was seeking a way out of its exclusivity deal in an attempt to sink them as partners. This led to the two going to court in 1971, with the judge ruling that both companies could sell their own versions of the same model.
On May 30th, 1971, Bill Bowerman and Phil Knight officially changed the name of their company from Blue Ribbon Sports to Nike, a name inspired by the Greek goddess of victory. From this point, Nike continued to sell its rendition of the Cortez, generating a loyal following in its wake.
For the next five years, Nike went on to release 3 further rehashes of the Cortez. First arriving in 1973, we saw the leather Cortez make its way onto the scene with a fresh new emblem. Designed by student Carolyn Davidson, the now-iconic Swoosh featured for the first time on the exterior of the Cortez.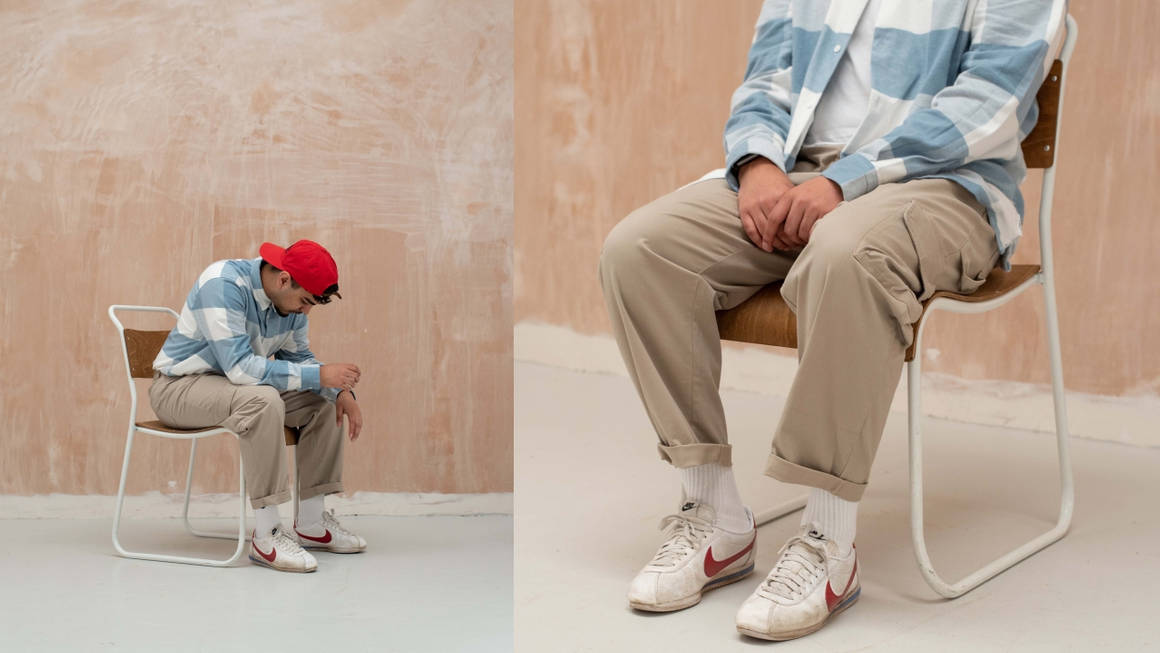 Proceeding the leather Cortez, Nike also decided to drop a nylon version. Due to the materials used, this version was lighter than your average Cortez, so it naturally earned the moniker of "the world's lightest running shoe".
The next milestone came when Nike launched the Seniorita Cortez, a women's version of the shoe which came to be a big hit when actress Farah Fawcett wore them in the hit TV show Charlie's Angels. During an episode entitled "Consenting Adults", Farah donned a pair of Seniorita Cortez to race down a hill during a chase on a skateboard, resulting in a boom in popularity once the episode aired.
In the years following, the Nike Cortez grew from an underground silhouette to a near household staple due to its many appearances within pop culture. It turned out that Charlie's Angels was just the beginning, and soon the Cortez would make its appearance on the main stage, donned only by one of the most famous and influential musicians on the planet.
Singer-songwriter Elton John had a relationship with Nike dating back to the mid-1970s, but at the turn of the '80s, the star truly caught Nike fever as he reportedly traded tickets to his concert worth $16,000 for an array of the brand's products.
Wearing his sparkled baseball jersey and pants, Elton wore a matching pair of Navy Nike Cortez and even triumphantly placed his foot atop the piano while dedicating a song to his "good friends at Nike". How's that for an advertisement?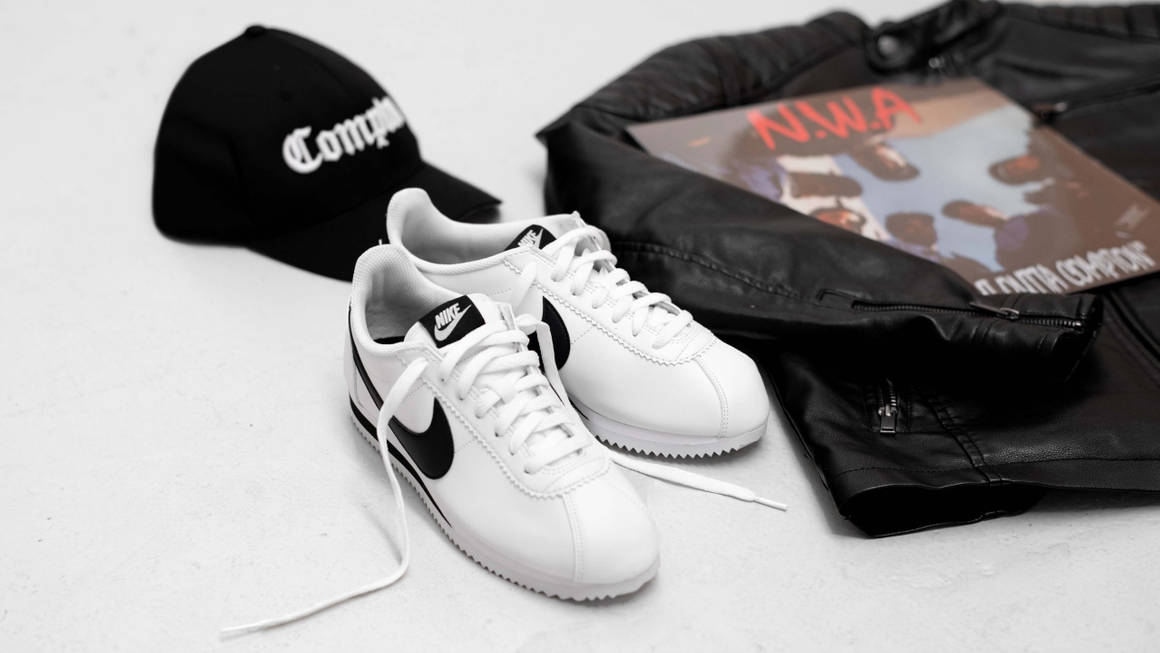 While stars such as Elton and other pop-culture figures were thoroughly embracing the Nike Cortez for the first time, for others, it had already been part of their way of life. There's no arguing that for many, the Nike Cortez is an inherently LA shoe, and that can be partially owed to the rise of West Coast gangsta rap in the late '80s.
During this era, rap stars donned the Nike Cortez as a uniform-like symbol of where they're from, similar to Timberlands in New York during the same era.
Notable groups such as NWA were all known to frequently wear the Cortez, with group lead Eazy-E photographed wearing the silhouette alongside his black jeans, leather jacket and his signature "Compton" baseball cap.
In 1987, NWA released a song called "Dope man", and soon after, the Cortez earned the nickname of the "Dope Man Nikes" due to the affiliation.
Even today, the Nike Cortez is a popular silhouette amongst LA natives, with Compton-born and chart-topping rapper Kendrick Lamar even boasting his own signature model.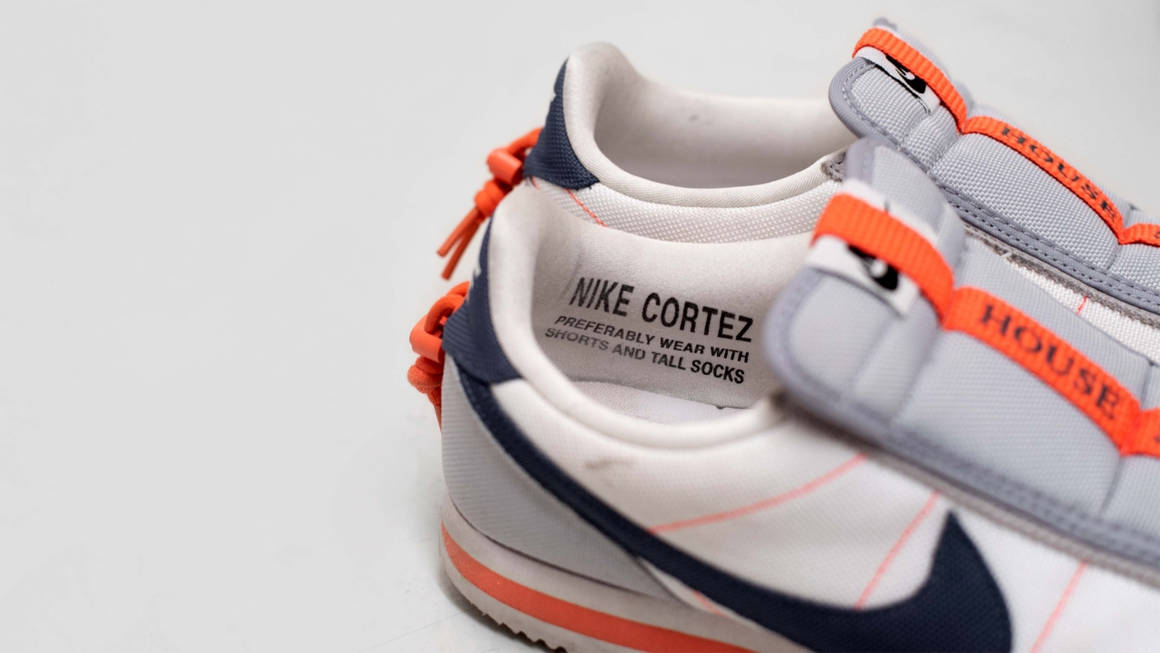 The Nike Cortez launched further into the limelight in 1994 as the shoe saw its debut on the big screen. Forrest Gump, starring Tom Hanks, is a story about a kind-hearted Alabama boy who goes from having braces on his legs to running across the country, watching historical events unfold as he goes.
Awarded to him as a gift by his soulmate Jennie, we see Forrest seemingly take his running to new heights as he dons a pair of classic white/red/blue Nike Cortez. In what some might call "perfect product placement", Nike further solidified the Cortez as one of its most influential silhouettes, as well as its place in pop-culture history.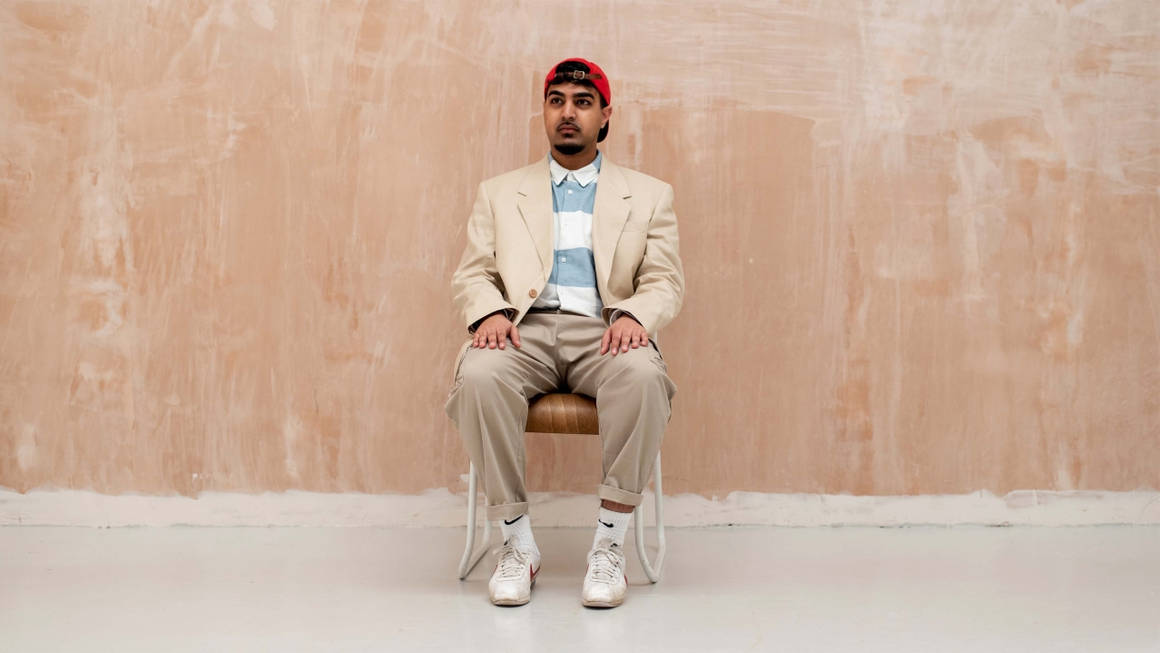 Following its appearance in Forrest Gump, it would only take a few more years before the Cortez would make its TV appearance also. In 1998 the Nike Cortez became somewhat of a wardrobe staple for George Costanza, the protagonist of the hit TV show Seinfeld.
As time has passed, Goerge Costanza's signature menswear style has simply aged like fine wine, with his various pairs of Cortez setting every fit apart from others of the era. Even when the show was over, Jason Alexander, the actor who played George Costanza, reportedly asked if he could keep a pair of his Cortez as a memoir for the time spent wearing the shoe.
Through the early 2000s and through to the 2010s, the Nike Cortez saw an abundance of fresh iterations and colourways, but few stand out more than Mr Cartoon's signature model.
For the unfamiliar, Mr Cartoon is a tattooer and artist who seemingly breathes LA culture into each piece of his work, so it was only seemed fitting to grant him his own signature model in 2005. Dubbed the "Aztec", this Cortez featured a gum sole, black upper layers and a unique Aztec warrior symbol to replace the regular Nike Swoosh.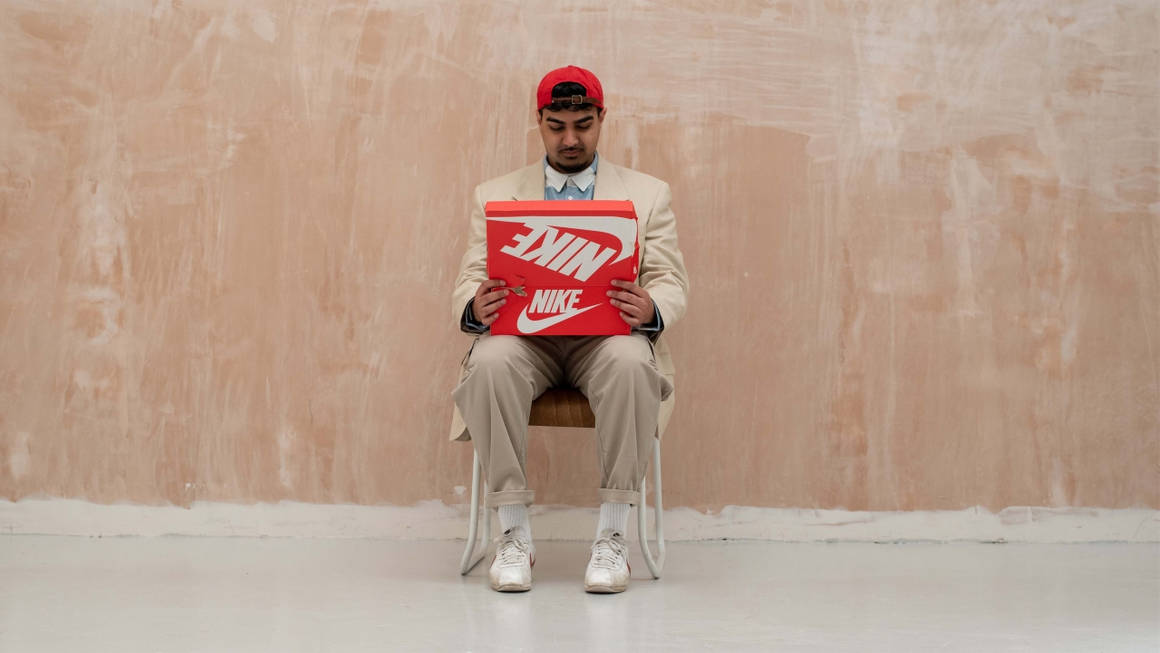 Having just celebrated its 40th anniversary the year prior, the Nike Cortez made its return to the big screen in 2013 with a starring role in Martin Scorsese's The Wolf of Wall Street.
In this box office hit, the Nike Cortez can be seen in the legendary scene in which Leonardo Dicaprio's character takes quaaludes and attempts to climb inside his Lamborghini. While the shoe might not have had as much screen time as it did in Forrest Gump, the Cortez earned another feather in its cap when it comes to iconic film appearances.
Fast forward to 2022, and the Nike Cortez is set to celebrate its 50th anniversary. Looking back at its history, it's clear to see the silhouette has had one hell of a run, and the future is looking just as bright. This year alone we're already expecting to see a trio of Union LA x Nike Cortez collaborations alongside two Nike Cortez x Sacai iterations.
As it stands, the silhouette is near impossible to buy online in its OG colourways, but whether this is due to its popularity or whether Nike is gearing up to celebrate the monumental occasion, we're not sure. The only thing we can be sure of is the fact that Nike Cortez is here to stay, and for some, this shoe's roots run deeper than the tread of its sole.
For more of our Discover series, checkout our suggestions below!