How do you pick just 25 of the best Jordan 1s of all time?! It's no easy feat, here is a shoe that sits at the very pinnacle of iconic Nike footwear. In a legacy spanning more than 35 years, there's been thousands of colourways. It all started with those OGs, styles made famous such as the infamous "Banned" – a shoe so controversial at the time that the NBA penalised Michael Jordan every time he stepped on the hardwood wearing them.
Born in the early 80s, the AJ1 was designed by Peter C. Moore and apparently, it wasn't one of Michael's favourites. Fast forward more than three decades and the classic high-top is still just as relevant as ever. Thanks to the work of Off-White founder Virgil Abloh, the Nike Air Jordan 1 enjoyed its most contemporary transformation to date. Whether its collaborations such as these or the many general-releases, it would seem us sneakerheads never grow tired of this silhouette.
Today it's considered one of the world's greatest sneakers and it's hard to disagree looking back on these 25 incredible colourways!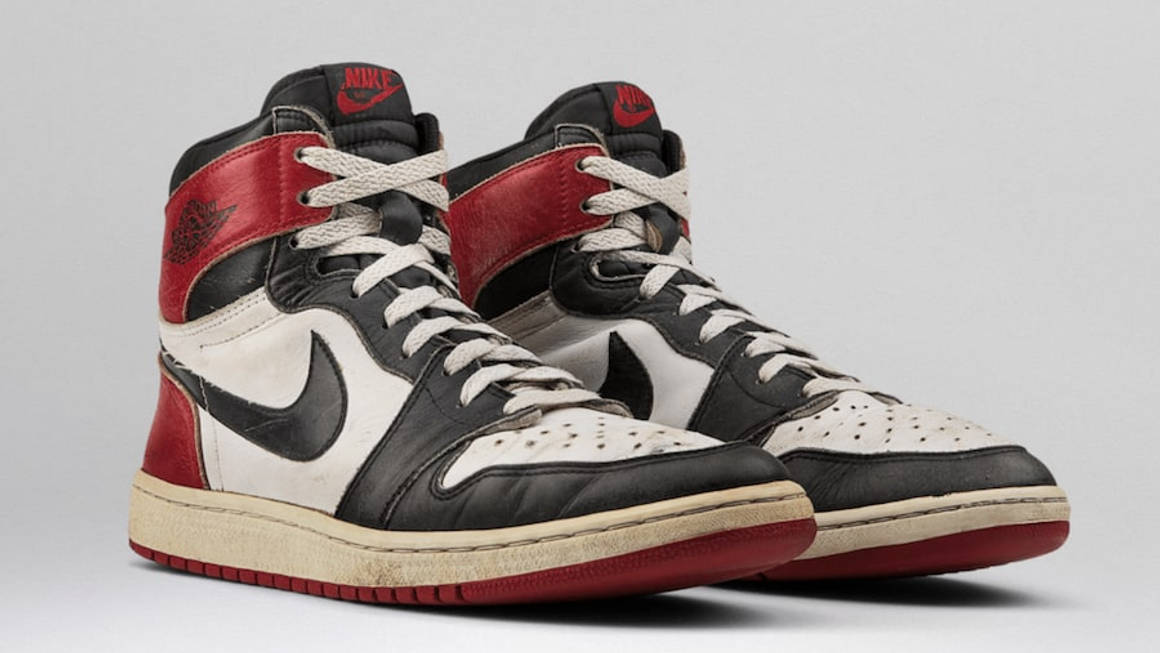 Air Jordan 1 High "Black Toe"
Starting from where it all began, it was Michael Jordan's time in the NBA that cemented the Air Jordan 1 as the shoe that everyone wanted to cop. In a theme which celebrates his beloved Chicago Bulls, MJ made history wearing these in the early 80s. Now, an original pair from this time period will set you back as much as £25,000!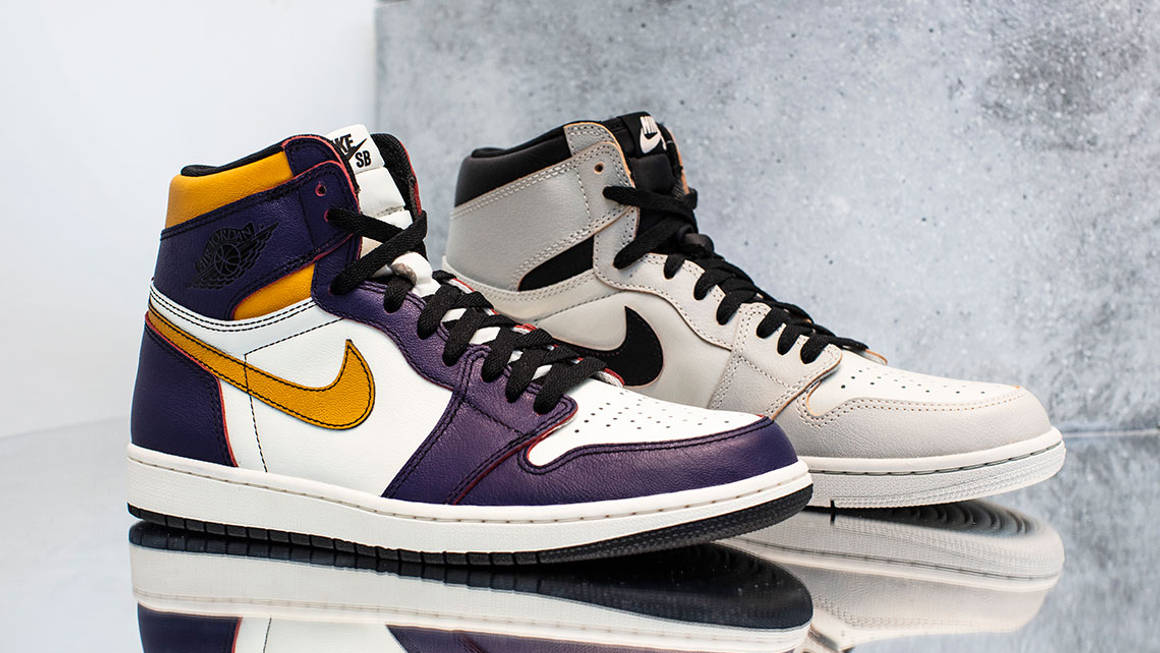 Nike SB x Air Jordan 1 High "LA to Chicago/NYC to Paris"
What do skaters have in common with basketball players?! Well, they both appreciate high-top footwear, a shoe that offers support and a flat midsole. It's surprising that it took so long before Nike SB collaborated with Jordan Brand. The first instalment came in 2014 and more recently, a unique collection opted for tear-away uppers that reveal a new colourway with wear.
Air Jordan 1 High "Shadow"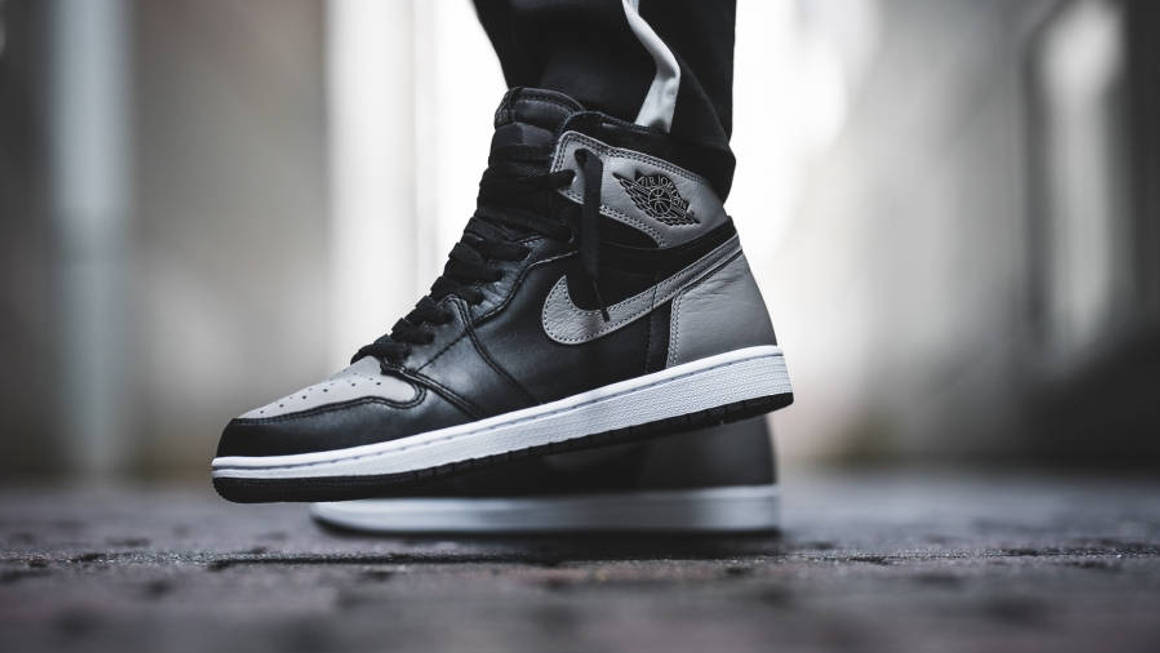 Like many of the greatest OGs, this pair doesn't feature any gimmicks but instead opts for a simple dual colour scheme. Light grey is contrasted by black leather with a white midsole to balance the look underfoot. These have re-released several times over the years including being released with inverted panels such as on the Jordan 1 High Shadow 2.0, but they are always quick to sellout. Browse similar black trainers here.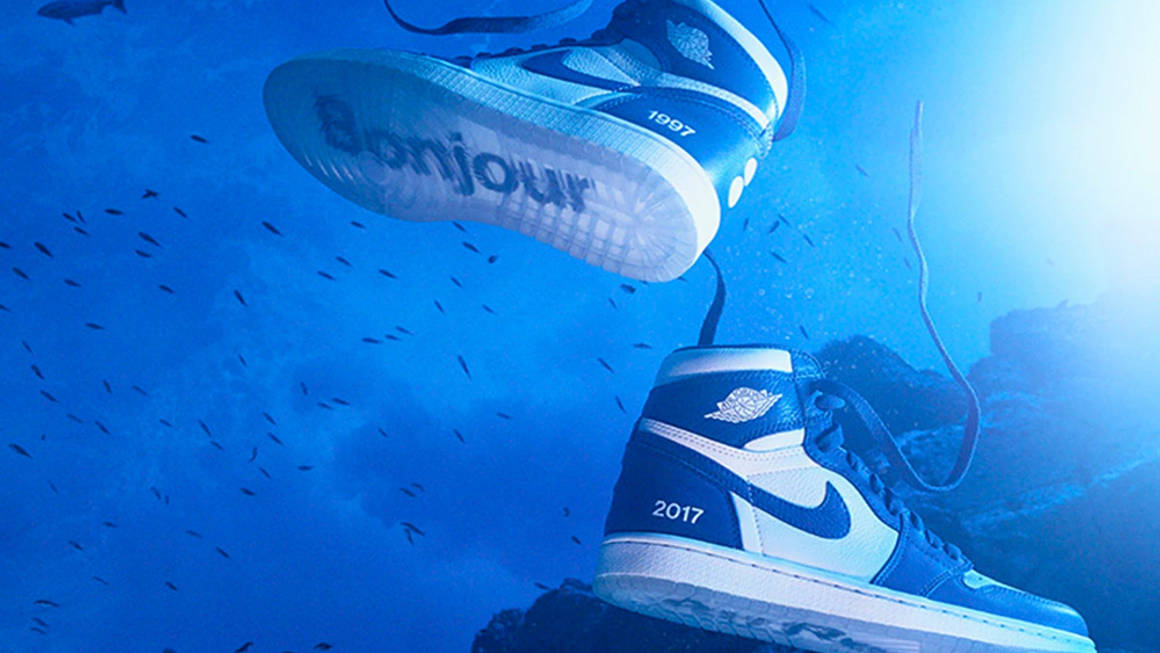 Colette x Air Jordan 1 High
After 20 years serving the fashionistas of Paris, legendary department store Colette closed its doors in 2017. But not before they linked up with Jordan Brand for a final good-bye. This friends & family exclusive feature Colette's signature colours of blue and white with inscribed dates marking both the year the store opened and when it finally closed its doors. The finishing touch was provided on the outsole in the form of the lettering "Au Revoir". Find more blue trainers right here at The Sole Supplier.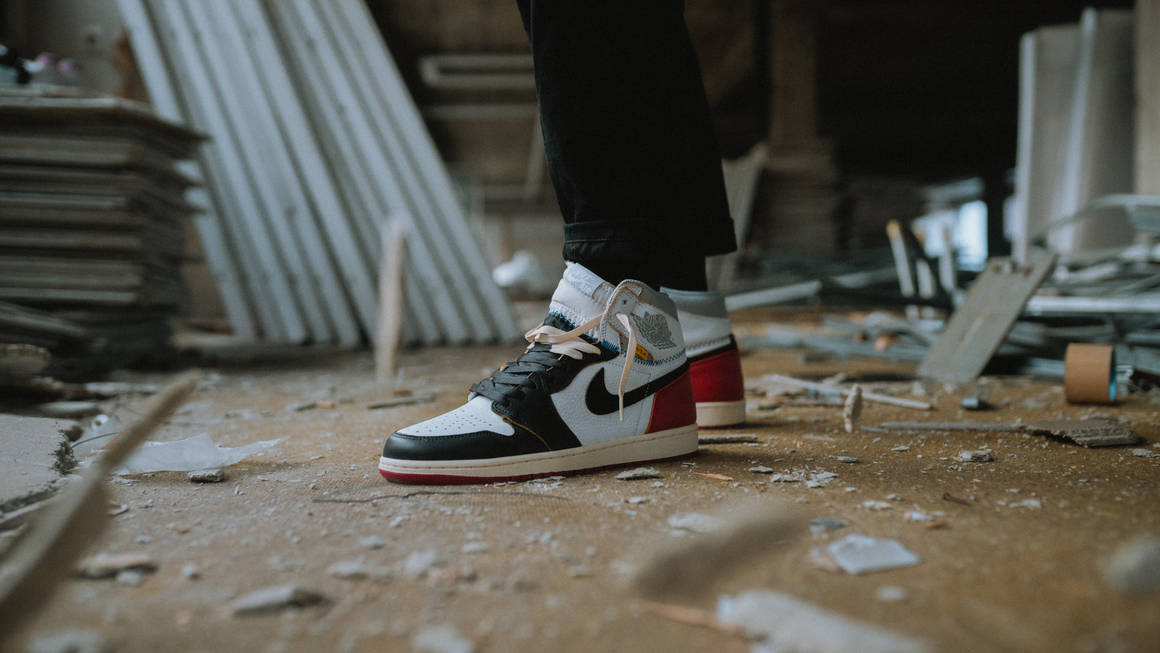 Union x Air Jordan 1 High
Los Angeles based fashion retailer Union pay home to vintage styling with their Air Jordan 1 duo. Both colourways showcase an OG theme but are entirely unique thanks to obvious stitching, deconstructed tongues and the "UN/LA" branding which gets stamped to the sidewall. Stock was extremely limited upon their launch in 2019, so consider yourself very lucky if you have a pair of either these high-heat Js.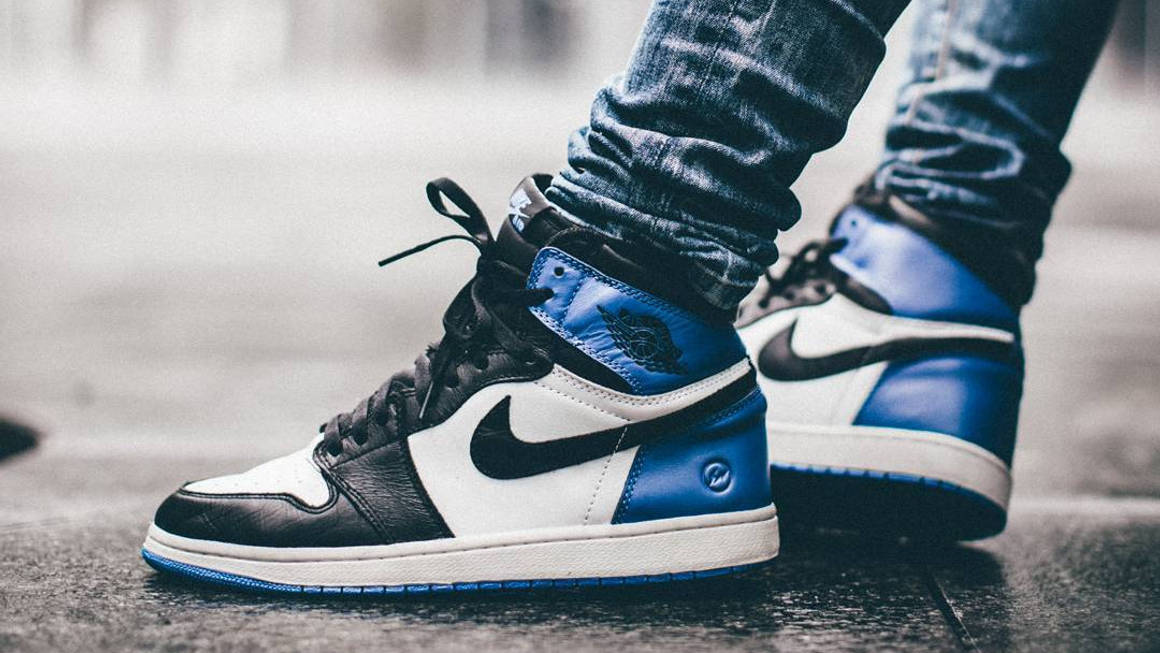 fragment design x Air Jordan 1 High
Long before Virgil Abloh came another creative visionary that saw the potential in a Nike Air Jordan 1 collab. His name, Hiroshi Fujiwara, the man behind Fragment and a self-confessed sneaker addict. Released in 2014, a painfully limited size run would explain why sizes now resell for almost £3,000. The simplistic colourway of sport blue and black might seems underwhelming but it's the finer details that count – namely that subtle fragment design logo across the heel.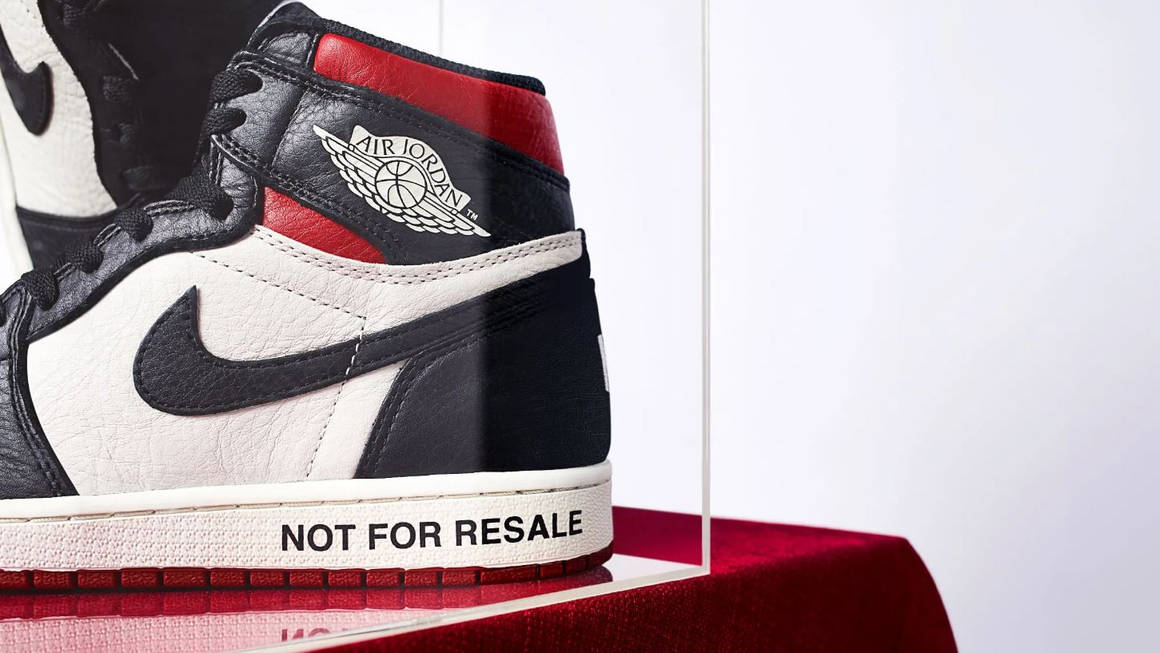 Air Jordan 1 High "Not For Resale"
If there's one colourway that perfectly sums up today's sneaker scene it would be this playful jab at the growing resell industry. Launched in 2018, the design literally encourages the sneakerhead to actual wear these – and not cash them in for a profit. The words "WEAR" and "ME" feature to either tongue as well as "PLEASE" "CREASE" – a taunt for those who daren't even wear a pair of grails before selling them on eBay. The ironic part is that these actually resell for close to £400!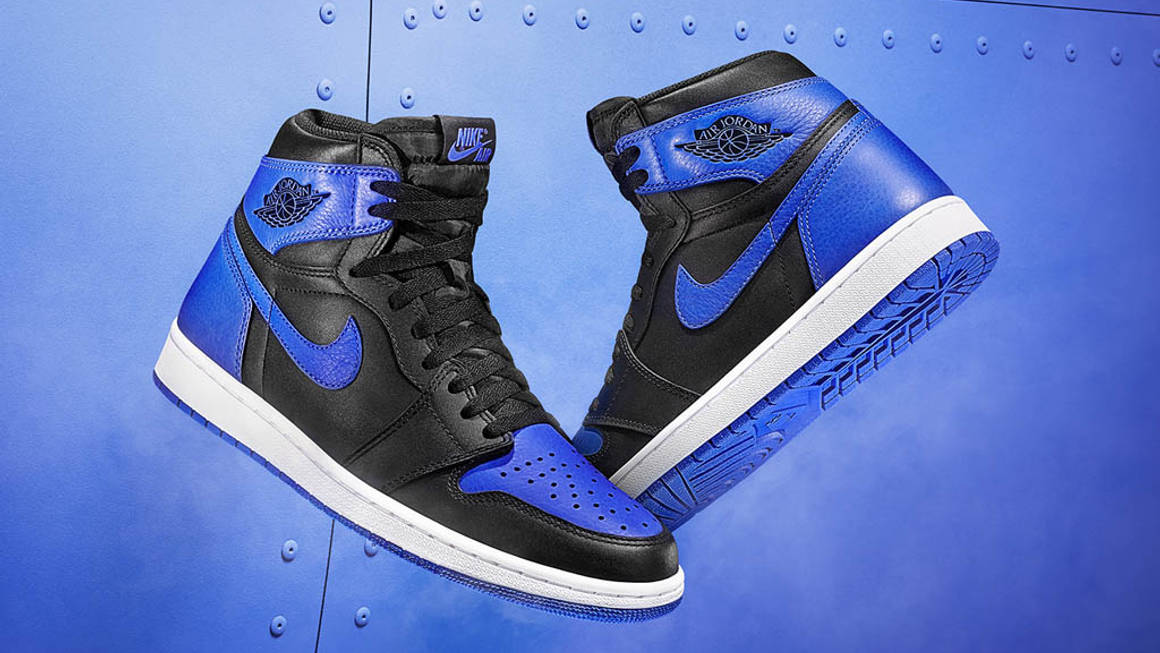 Air Jordan 1 High "Royal"
Not all of those initial releases from the 80s could arrive in the signature colours of the Chicago Bulls. Nike soon branched out and unveiled what would become Michael Jordan's favourite colourway. At the time, it also featured in one of Nike's most iconic advertising campaigns. We've all seen the poster – MJ stood on the sun-drenched tarmac on an airport runway donning the shoes and matching Jumpman apparel. Apparently, this "Royal Blue" and "Black" iteration is the ride-or-die kick for Jordan himself.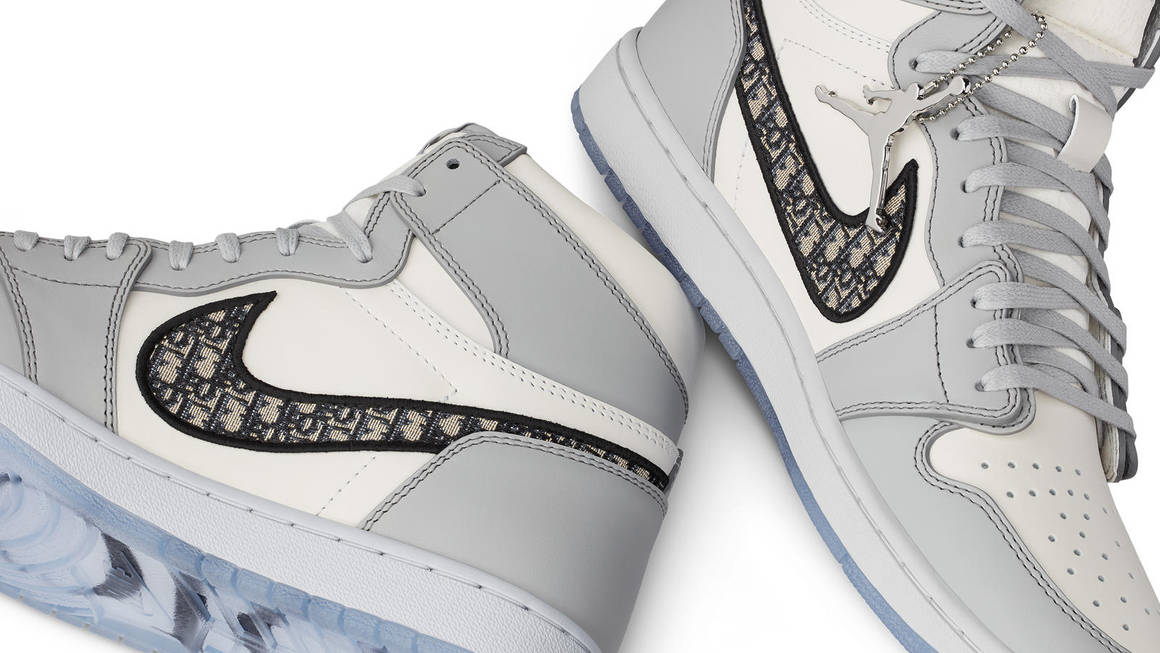 Dior x Air Jordan 1 High
Luxury meets streetwear in one of the most premium Air Jordan 1s ever to release. Arriving to celebrate the silhouettes 35th anniversary, this rare and seriously expensive sneaker got revealed during the Dior Men's pre-fall 2020 show in Miami. The internet was quick to react not least due to the £1800 price tag which also makes it one of the most expensive Air Jordan 1 Highs. The detailing might justify the cost though as these are hand-made in Italy complete with fine calf-leather uppers. Other detailing includes that classic Gucci print to the Swoosh as well as the words "AIR DIOR" etched in place of the usual wings logo. Out of your price range? Check out our full selection of grey trainers to find something similar!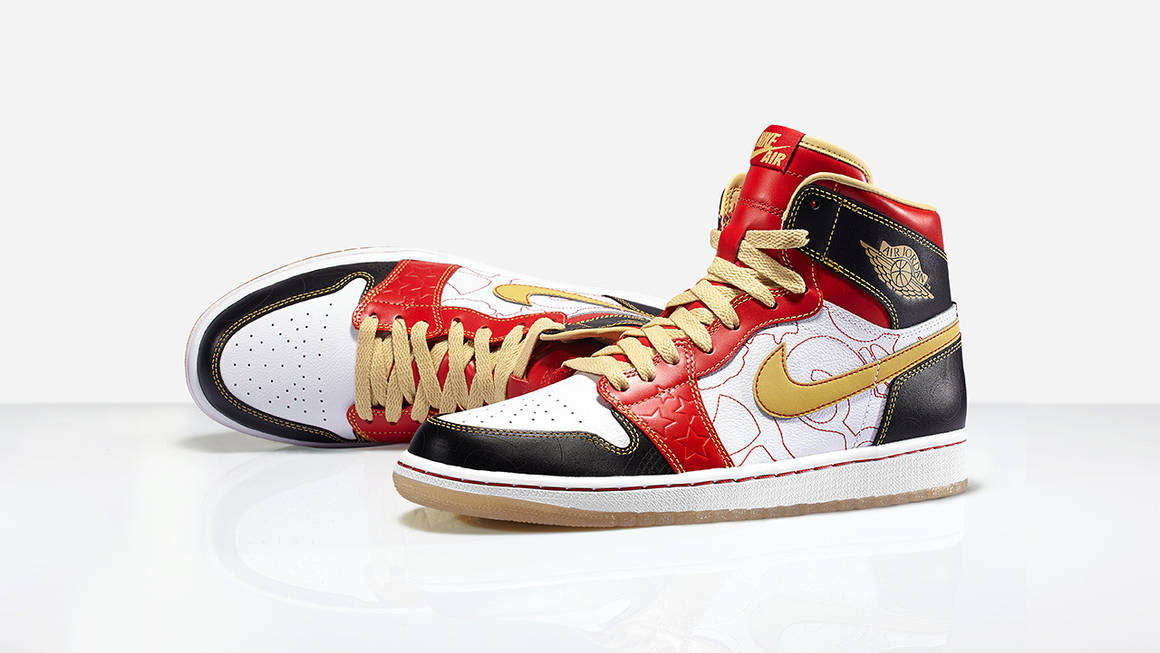 Air Jordan 1 High "XQ"
Originally launched in 2007 as a China exclusive, this intricate Jordan was thought to be limited to only 240 pairs. It's the unusual additional of embossed stars and patterning that makes the XQ so memorable. A much wider re-release came about in 2013 but even pairs from that drop still re-sell for over £1,500.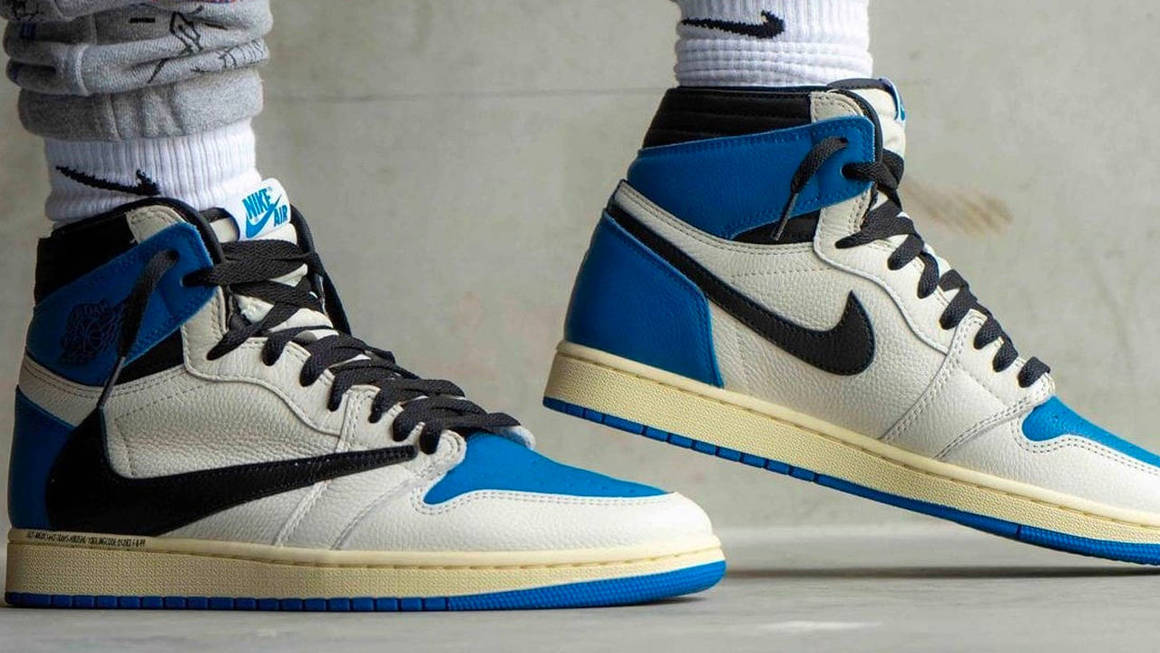 Travis Scott x fragment design x Nike Air Jordan 1 High "Military Blue"
If Travis Scott's first Air Jordan 1 High wasn't quite enough then his second effort is definitely going to satisfy you, especially considering he enlisted the help of none other than Fujiwara Hiroshi and fragment design. Decked out in a unique blue, white and black colourway, the pair showcase Travis' signature reverse Nike Swoosh logo along with Cactus Jack and fragment branding on the heels for a one-of-a-kind look. If you're looking to get hold of these then they're set to cost you a pretty penny on the resell market!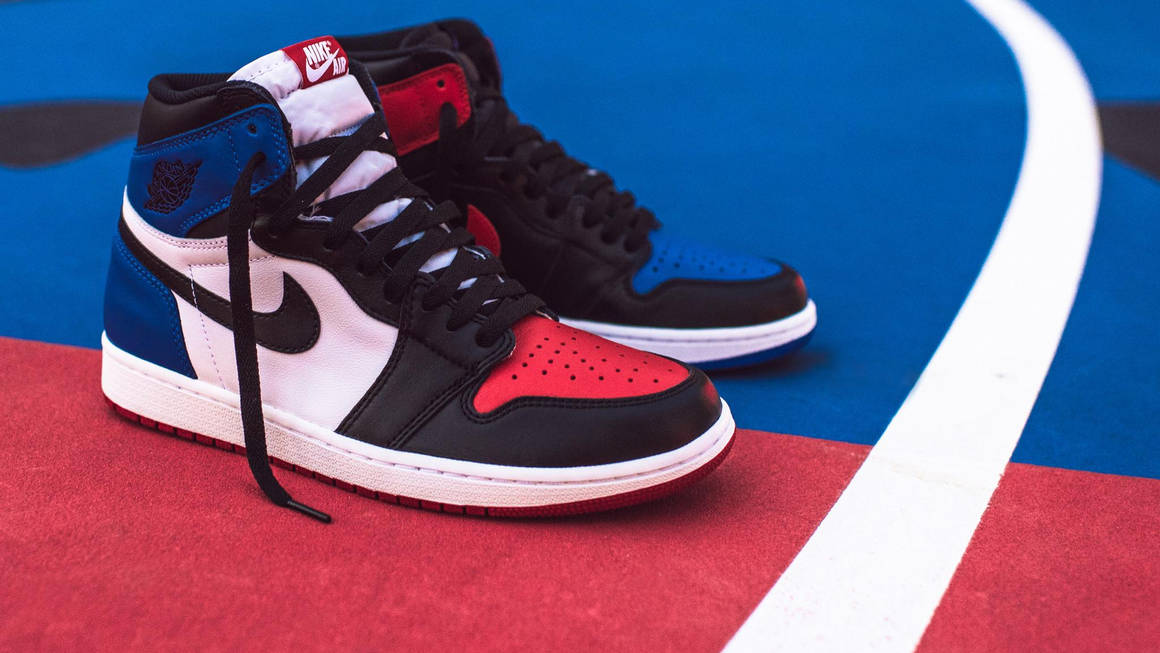 Air Jordan 1 High "Top 3"
Talk about mismatched, Nike literally merged our favourite colorrways into one eye-catching design. This combination of the Retro High "Black Toe", "Bred" and "Royal" made it an instant fan favourite. The look is even more bizarre as Nike purposely mismatch the panels on either shoe making these appear more like a custom than general-release.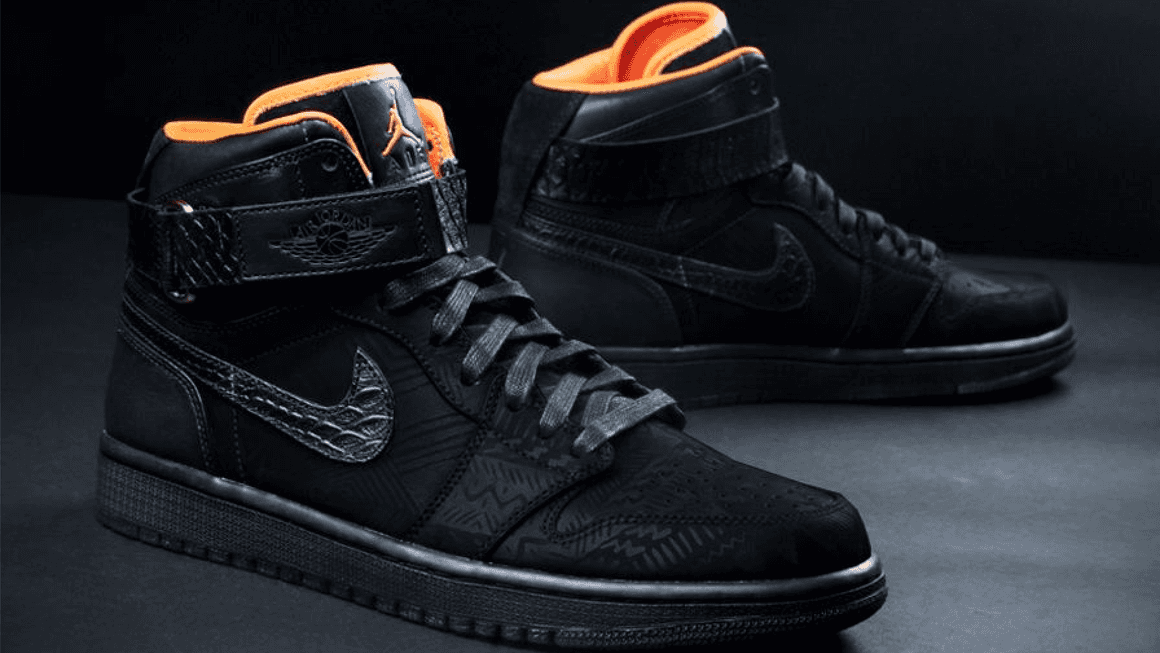 Just Don x Air Jordan 1 High
Don C, Kanye West's former manager and owner of boutique store RSVP, unveiled this snakeskin-crafted Jumpman as a celebration of Black History Month in 2013. Don't feel bad if you missed it, only 37 pairs got made in a construction so premium it makes sense that these were auctioned off to the highest bidder. All proceeds went to the Big Brothers Big Sisters Of America charity.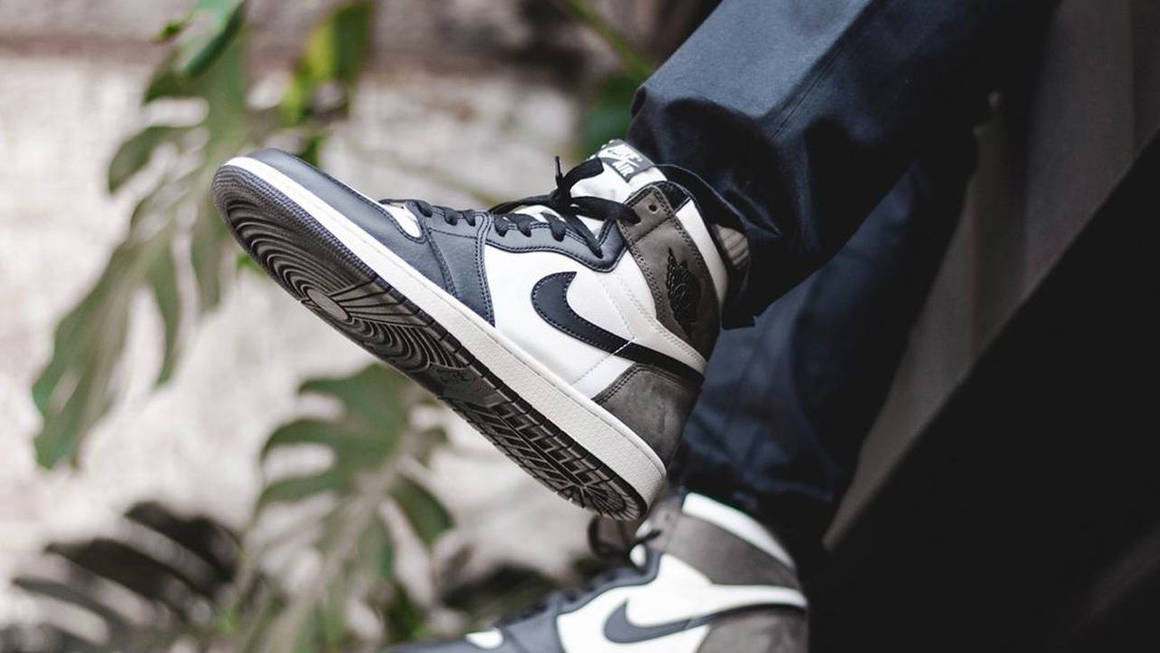 Air Jordan 1 High OG "Mocha"
The AJ1 High OG "Mocha" launched at the tail end of 2020 and is arguably one of the most popular Jordan's of the last few years. Borrowing shades of deep brown from the insanely hyped Travis Scott collaboration, the pair made the colour scheme a whole lot more accessible to Air Jordan fans and is still extremely favourable to this day. Stock numbers were relatively high meaning that plenty of sneakerheads got to add this excellent pair to their rotations! If you didn't, find something similar by checking out our full range of brown trainers.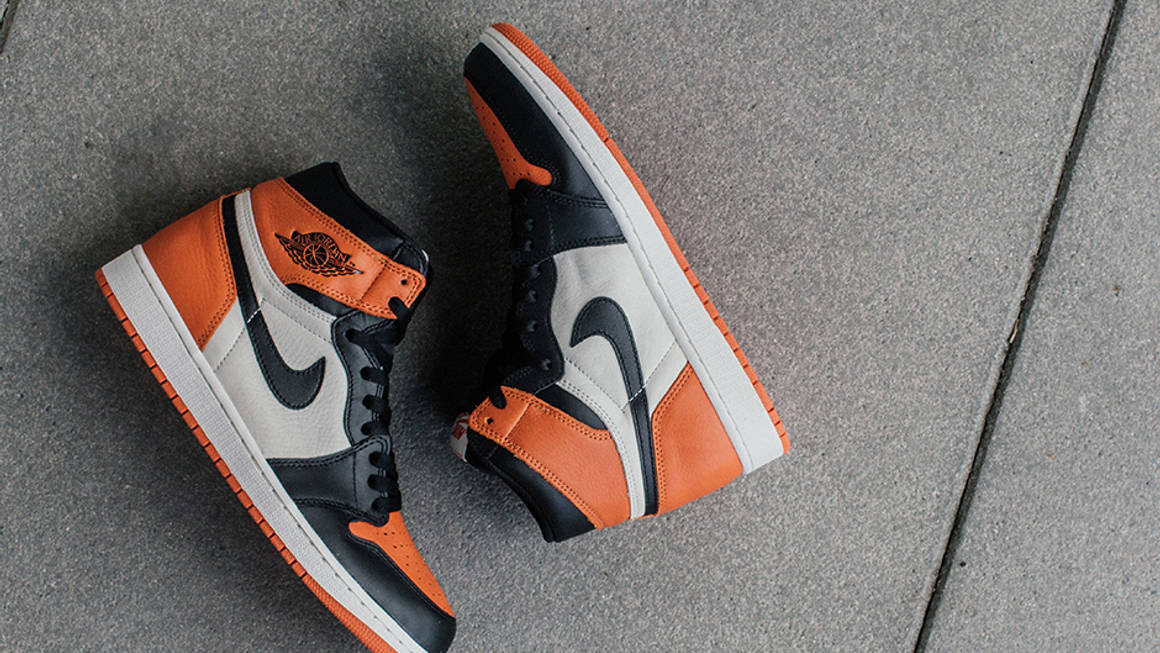 Air Jordan 1 High "Shattered Backboard"
If it's not an OG or a high-profile collaboration, it probably did get a showcase in this guide but there is an exception; the Air Jordan 1 High Shattered Backboard. One of the few colourways to become massively hyped just through word of mouth alone. It wasn't arriving with OG status or the backing of a celebrity. Instead, everyone just seemed to love that starfish orange colourway with colour blocking hits of black and cream.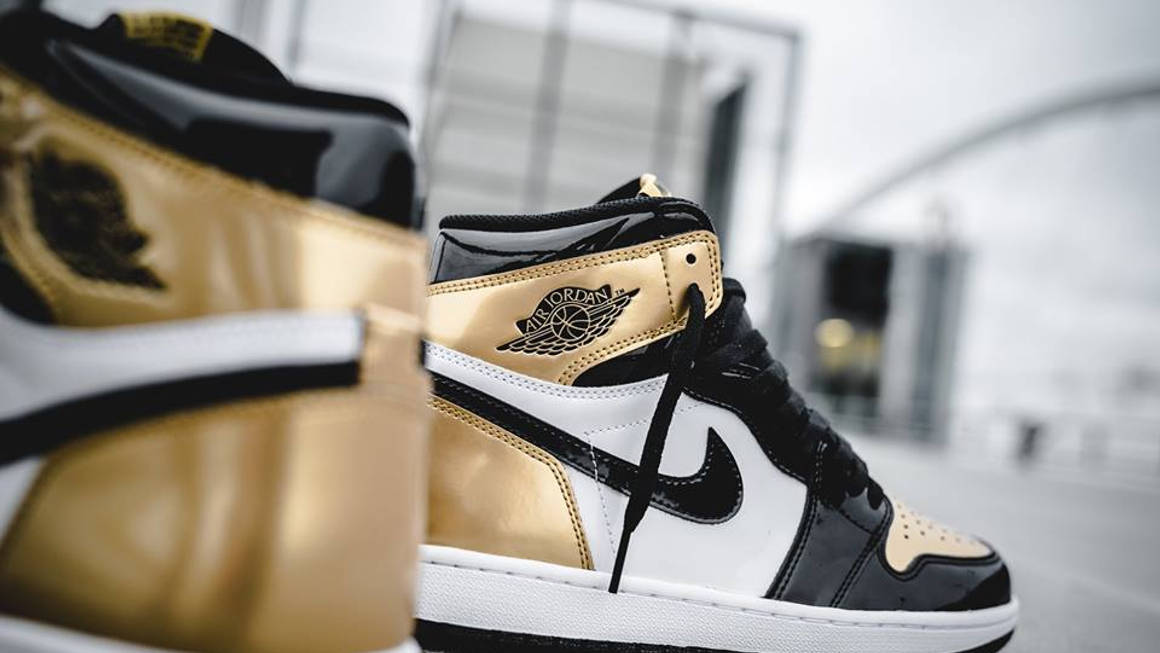 Air Jordan 1 High "Gold Top 3"
The shimmering appeal of patent leather might not be for everyone but this masterful rendition gained a ton of appreciation. Although shiny hits of gold would seem to be too brash, the look is pleasantly understated thanks to panels of contrasting black leather. This release hit shelves back in 2017 with a more recent, but not completely identical pair re-releasing under the name "Gold Toe" in 2018.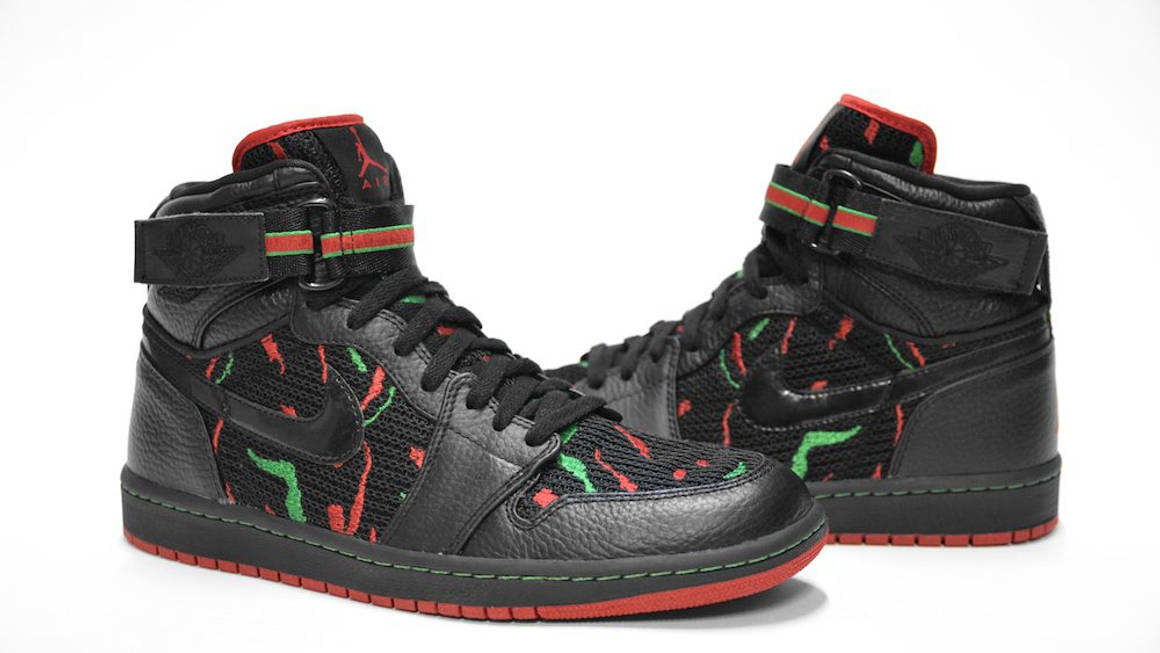 Air Jordan 1 High Strap "A Tribe Called Quest"
Midnight Marauders, the third album from A Tribe Called Quest provides the inspiration for this cosmic coloured release. Not only is the conventional use of leather switched out in favour of soft fabric but a chunky strap gets hit with that same red and green detailing. Only 25 pairs released in 2009 making them priceless amongst collectors.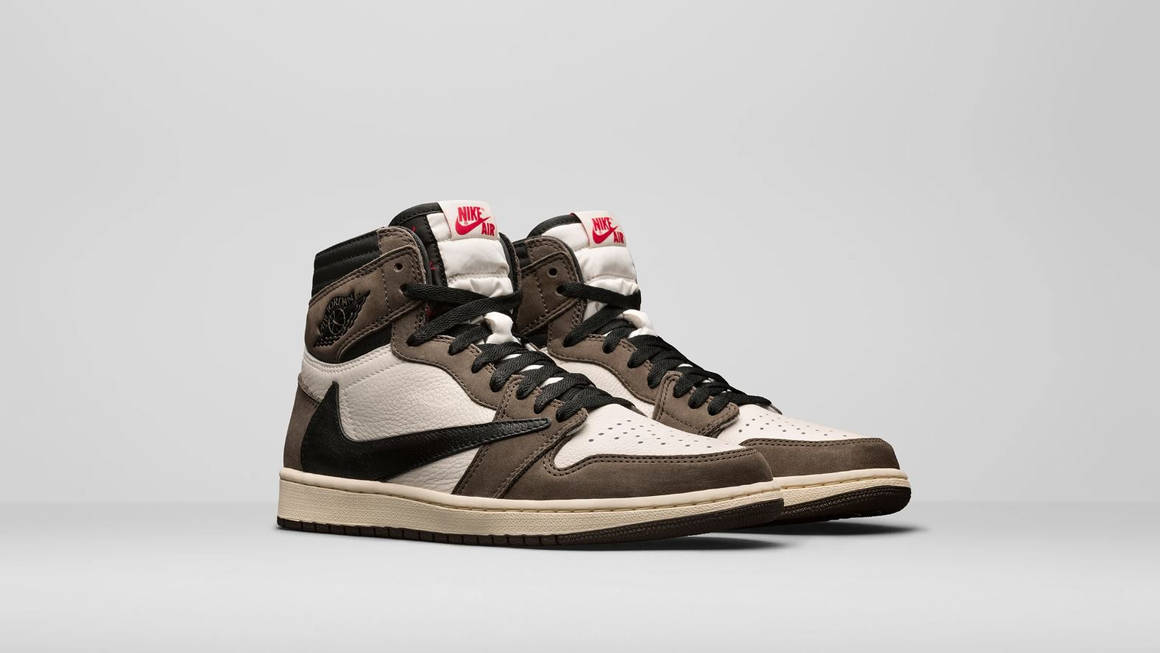 Travis Scott x Air Jordan 1 High
According to StockX, there's been a record numbers of sales for this collab with more than $26 million purchased through the resell app since their release back in 2019. Are you really surprised?! One of today's biggest artists, Travis Scott chose to reverse the Swoosh and opted for a toned down, earthy colourway. A near identical low-top followed this release and was just as popular.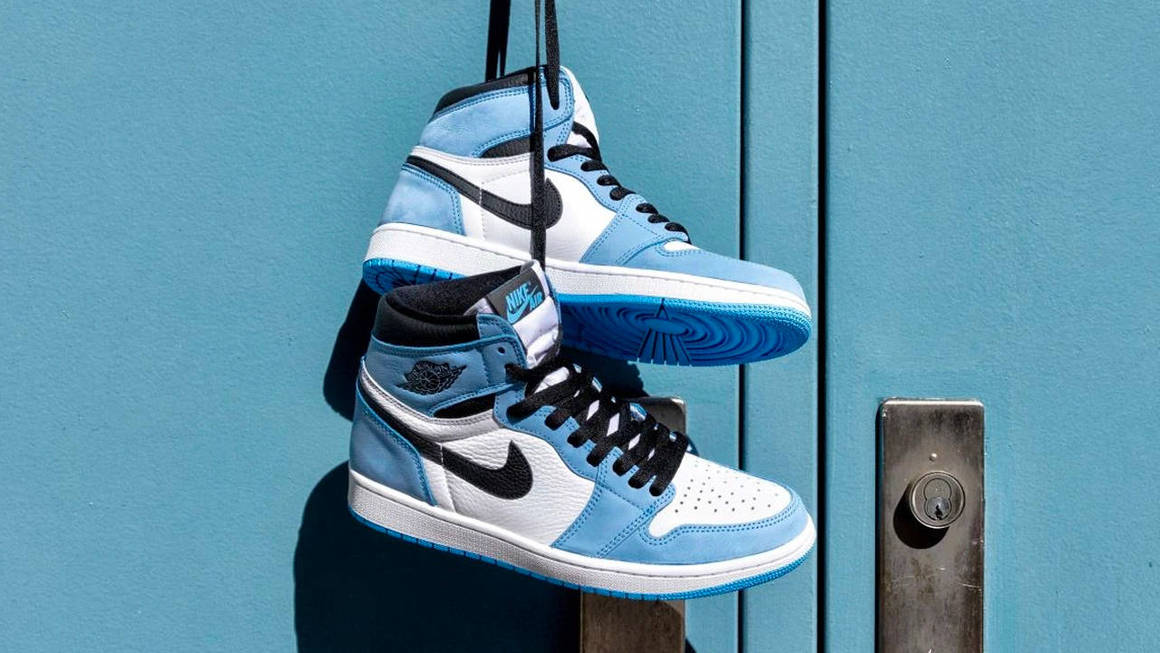 Air Jordan 1 High OG "University Blue"
The University of North Carolina's colours look good on everything, right? But the original Jordan 1 High UNC is the one that started it all. Paying tribute to Jordan's alma mater, the Carolina Blue pops wonderfully against the crisp-white backdrop.
Drawing influence from the OG "UNC" colourway, the re-release of the AJ1 High OG "University Blue" injects a modern twist into the design and offers up clean colour-blocking that makes these a sneaker rotation must-have! Premium grained leather and suede feature across the uppers to give the pair a serious high-quality feel, while classic Jordan branding comes in the form of Swooshes, wings logos and Nike Air motifs.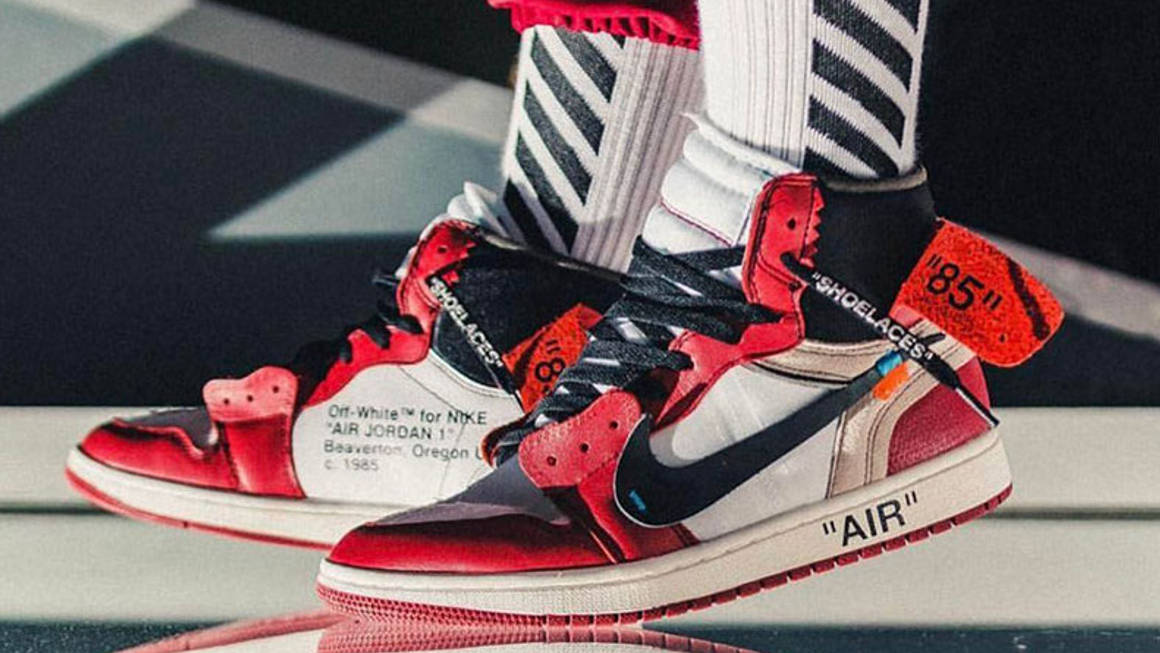 Off-White x Air Jordan 1 High "Chicago"
Taking inspiration from the OG Jordan, the Off-White x Jordan 1 High 'Chicago' is a grail for many sneakerheads. Part of Virgil Abloh's "The Ten" collection, this 'University Red' AJ1 High is definitely the most sought-after of the whole collection.
When Off-White founder Virgil Abloh began leaking info of a Nike collaboration back in 2017 who knew the legacy the the collaboration would go on to have?! The designer not only managed to reinvent some of the most recognisable silhouettes but did in a way that everyone could admire. Of course, all pairs from "The Ten" were a sellout but it was the Air Jordan 1 High in a classic white and varsity red colour scheme that garnered the most hype. These now resell for well over £2,500!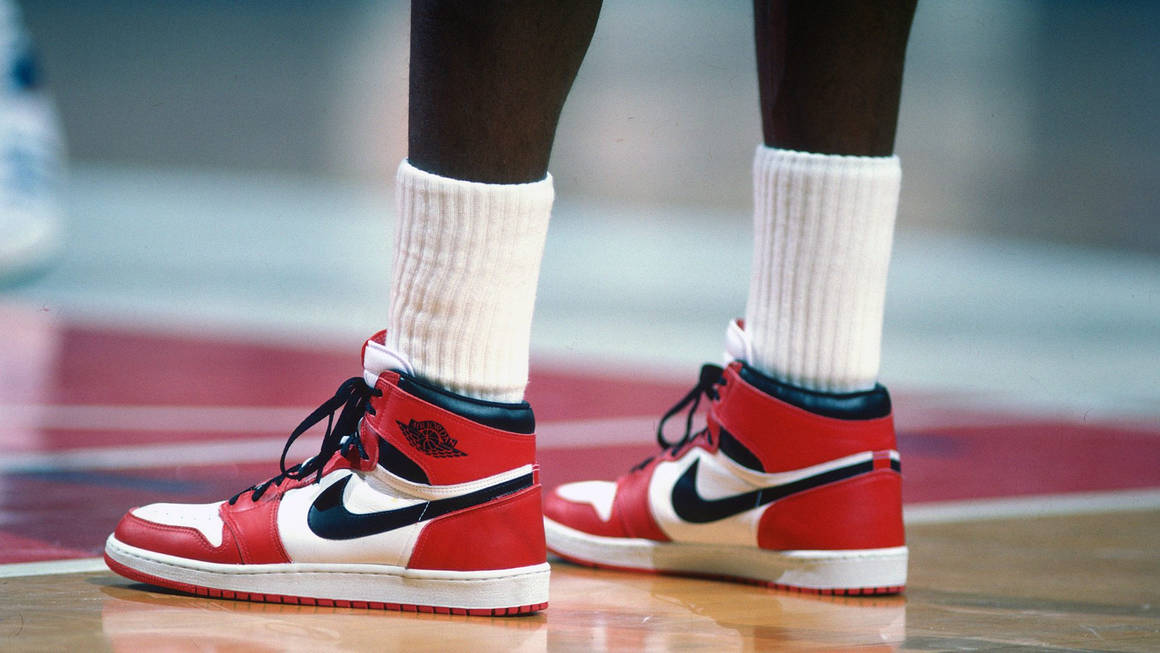 Air Jordan 1 High "Chicago"
At a time when Converse were the go-to basketball sneaker, there wasn't much variety in the mid-80s. In fact, it was the NBA that encouraged a more toned-down and boring sneaker. A 51% rule stipulated that more than half of any shoe must feature white uppers. Nike managed to keep within the guidelines (at least for this release) by unveiling this colour-blocking masterpiece. For many, it's the ultimate Jordan 1 grail!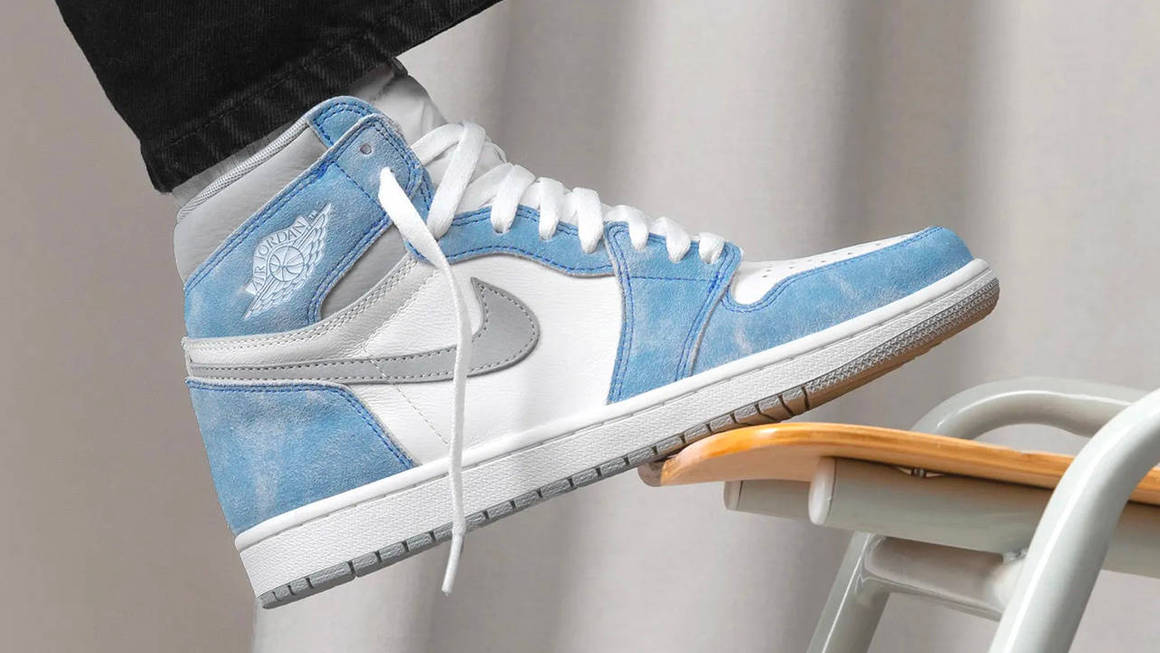 Air Jordan 1 High OG "Hyper Royal"
Just in time for the summer of 2021, Nike unveiled the Air Jordan 1 High OG "Hyper Royal". Decked out in a sweet colourway that consists of pastel hues, the pair offer a refreshed take on the Air Jordan 1 and follow a more fashion-centric take than previous renditions. The soft blue suede panels are complemented by grey and white details that instantly emit vintage vibes, making this pair popular with all types of Jordan collectors!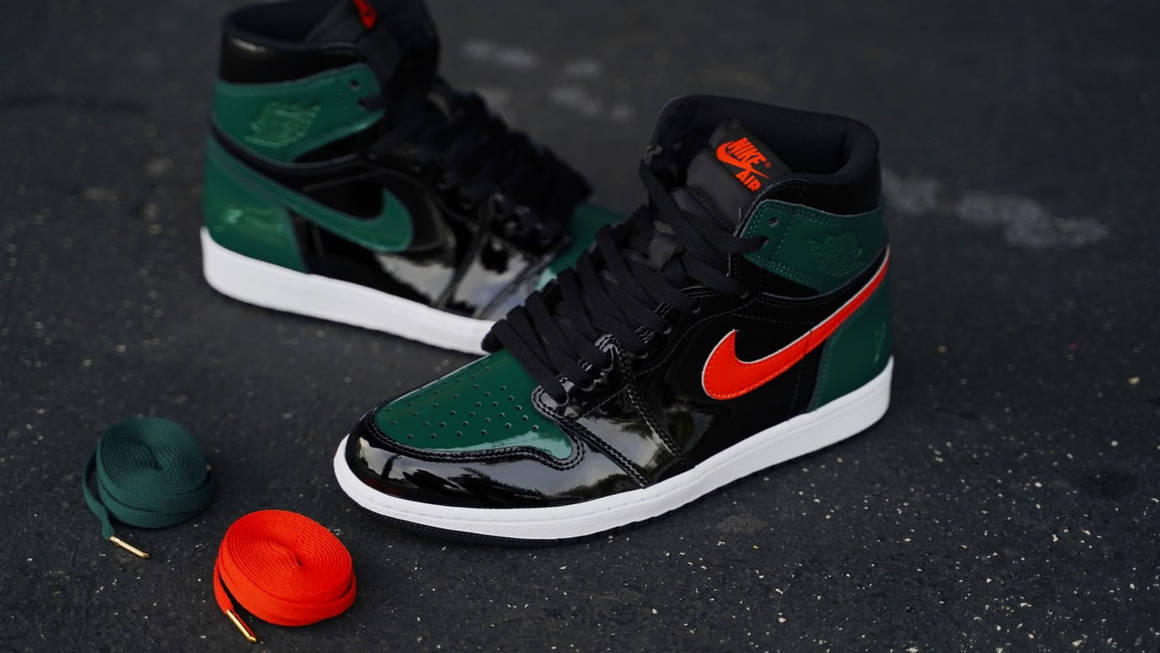 Solefly x Air Jordan 1 High
Several Jordans were designed at the hands of Miami based sneaker store, Sole Fly. It seems each one was more limited than the last. Although it's not easy picking a favourite, many consider the best to be a patent covered green and black rendition that released in 2018 as part of a wider "Art Basel" Pack.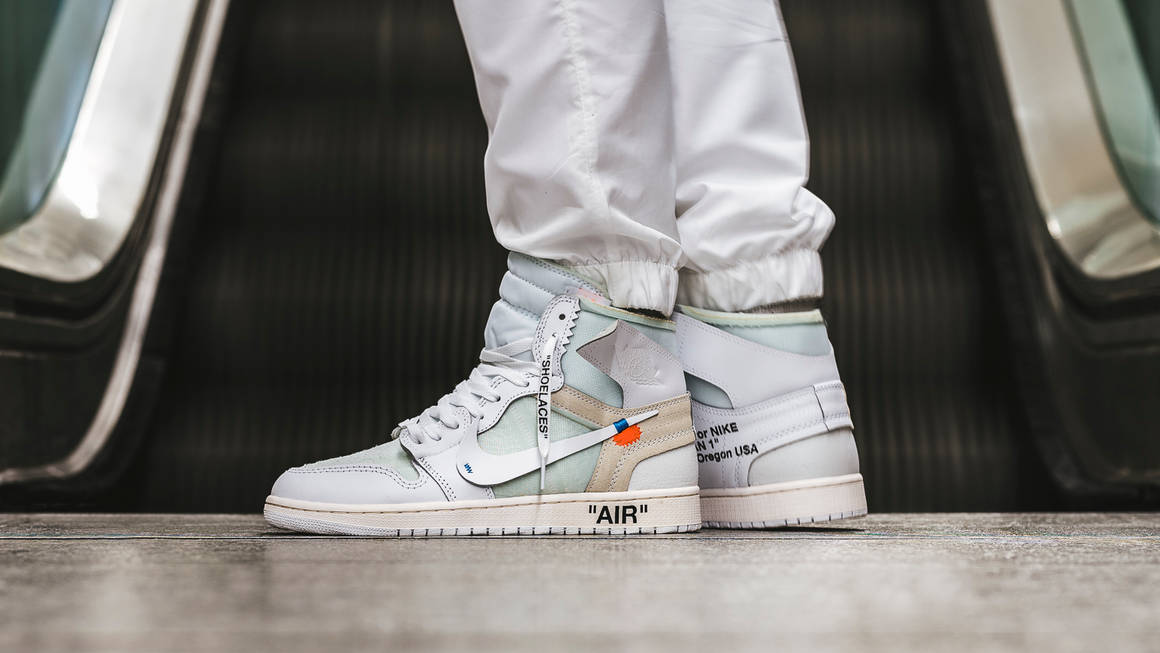 Off-White x Air Jordan 1 High "White"
Not quite as hyped as its predecessor but this all-white rendition from Virgil Abloh still stands apart for its unconventional styling. The clean white colourway seems to put even more focus on those deconstructed panels. A UNC-inspired colourway would soon follow but we think this was the best from the 2020 Off-White x Nike line-up.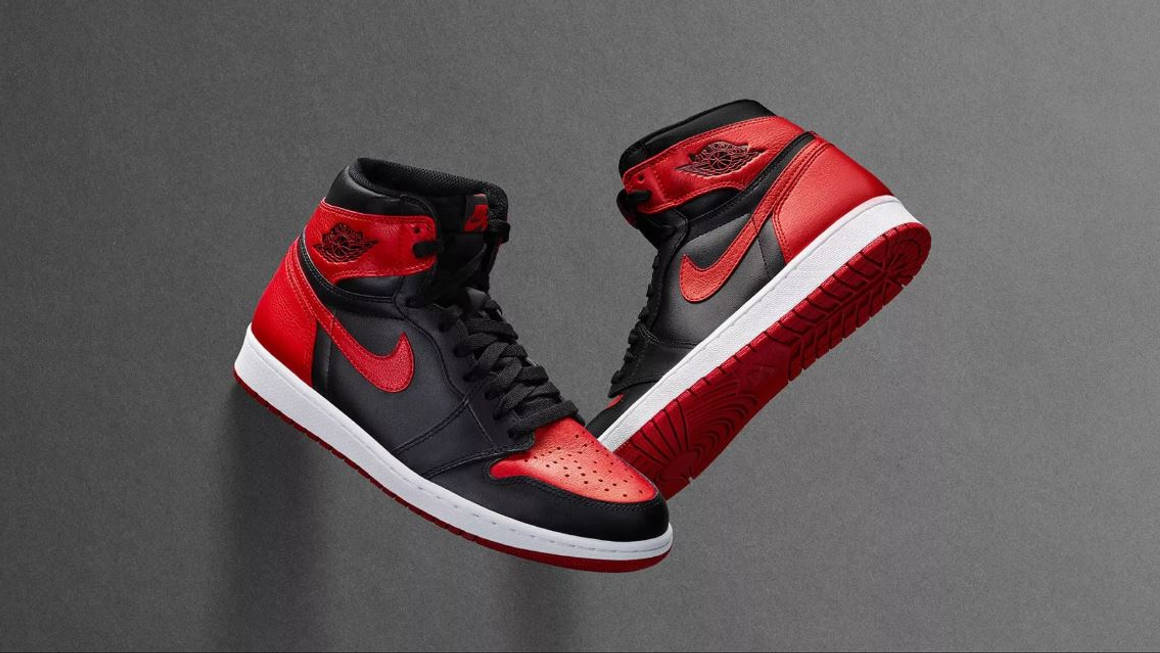 Air Jordan 1 High "Bred"
It wasn't long after the launch of the "Black Toe" that Nike chose to dismiss the NBA's 51% rule choosing to instead launch the Jordan 1 "Banned" – a shoe entirely void of any white leather. Allegedly, Nike were fined $5,000 by the NBA each time Michael Jordan wore them on court. Not to shy away from the controversy, Nike's marketing team had a breakthrough with a genius advert campaign. The poster read, "On September 15th, Nike created a revolutionary new basketball shoe. On October 18th, the NBA threw them out of the game. Fortunately, the NBA can't stop you from wearing them."
All of the latest and upcoming Jordan 1 styles can be found here. Take a look and stay glued to The Sole Supplier for more essential sneaker guides like this.
Be sure to check out some of our other guides to the best colourways of your favourite silhouettes: