The mythical tale of the adidas Ultra Boost begins on a particularly chilly day back in January 2015. Unveiled by Yohan Blake, David Villa, Sammy Watkins, and a team of elite athletes at a secret location in New York City, absolutely no one knew that they were about to witness history in the making. Accompanied with the impressive claim that it was the "greatest running shoe ever", many were quick to question this lofty statement, but seven years later it remains true to its word, and here's why.
At its core, the legendary Ultra Boost features a relatively simple design, especially when compared to a lot of running shoes from Nike and ASICS that were already dominating the market. Featuring a stretchy upper that offered a sock-like fit, the wearer's foot was held in by a TPU cage that was decked out in Three Stripe branding across the lateral and medial sides. This was then assisted with a heel cup around the back that provided full 360 degree support and stability with every step. While this all sounds pretty damn breathtaking, it really wasn't anything to write home about. In fact, what made the UB so spectacular was everything that was packed in the bottom half of the shoe.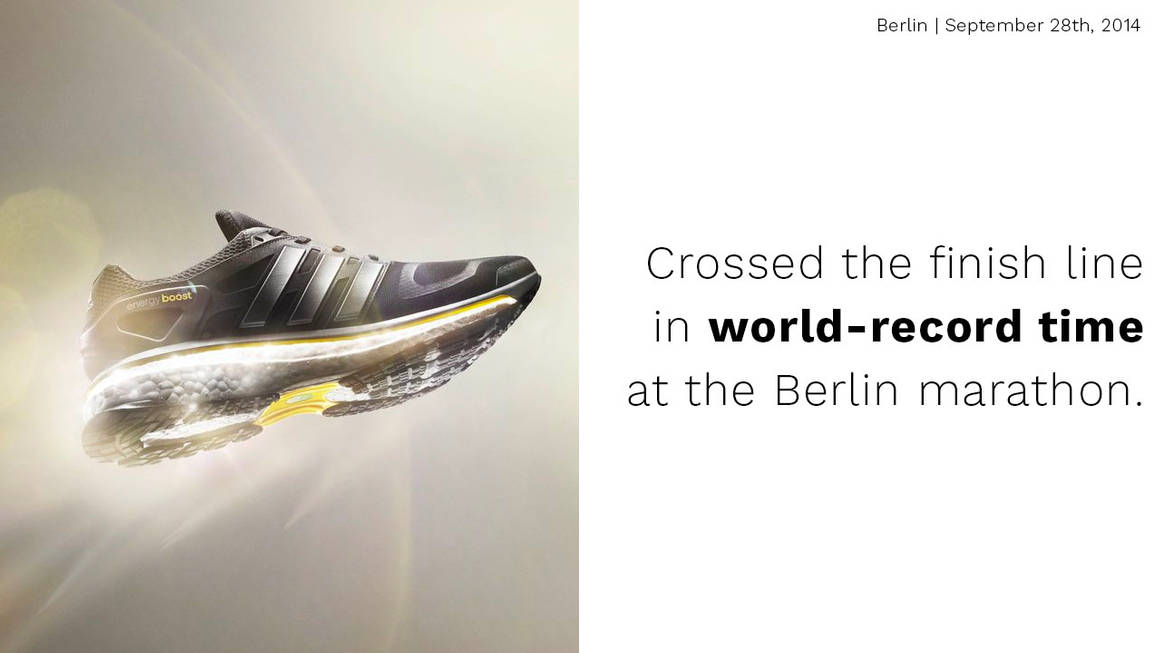 While it certainly wasn't the first time that Boost made its grand debut, it was definitely the most memorable time. Unbeknownst to many, the German giant actually released its award-winning cushioning technology three years prior with the Energy Boost. A silhouette that made headlines in 2014 when Dennis Kimetto crossed the finish line in world-record time at the Berlin Marathon wearing a pair, the hype failed to extend beyond the running community. Without a second to spare, adidas' top designers headed back to the drawing boards.
The perfect fusion of form and function, not only did the Ultra Boost look good, the tech behind it all was way ahead of its time. A culmination of three of the Herzogenaurach-based company's latest and greatest sneaker innovations including Primeknit, Torsion, and now Boost, this was all stuffed in a sleek and streamlined package that completely improved upon the Energy Boost in every way, shape, and form. This was all the result of countless years of research and development and numerous rounds of testing.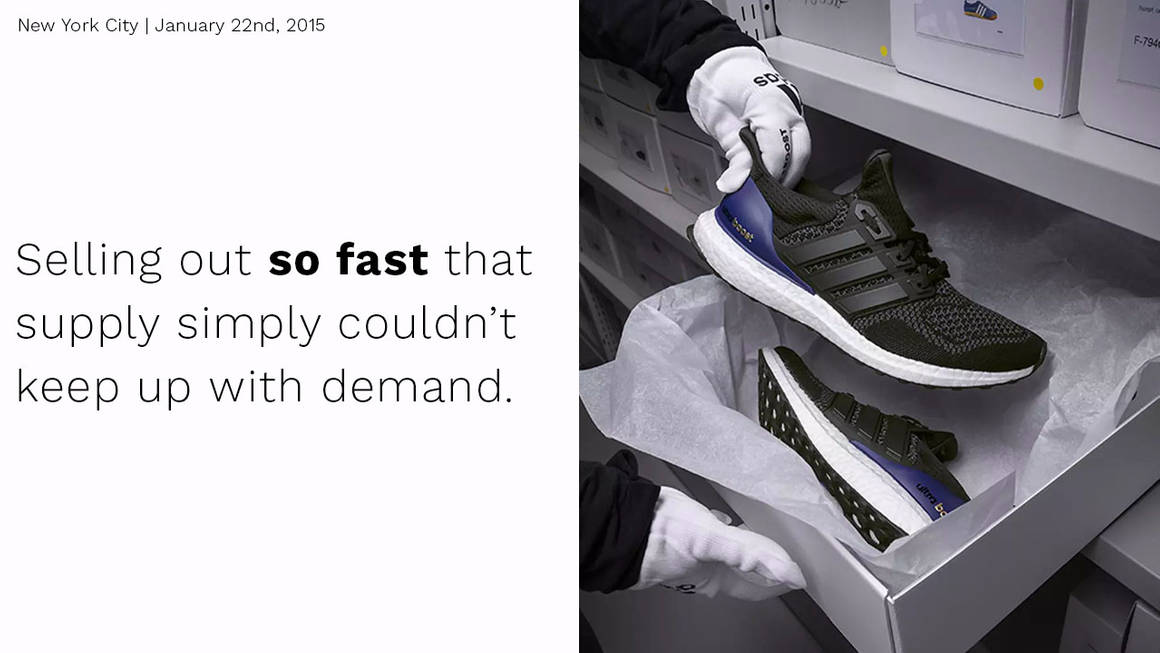 From NASA's world-renowned ARAMIS system to crash tests from Boeing and Audi as well as a multitude of vibration analysis and durability studies, the numbers were there to prove that the UB was virtually perfect for any sort of surface and environment. In fact, statistics showed that it offered 20% more energy return than its predecessor, and while that may not sound like a lot to the Average Joe, it was truly unlike anything that we had seen before.
To add to this, it had the advantage that it came about at a time when the sneaker scene was growing at an exponential rate. According to American market research company The NPD Group, the industry grew by 8% in 2015, generating $17.2 billion and marking one of the best performances that it had in years. To put this in layman's terms, this is about a 40% increase since 2004. It goes without saying then that not only did the Ultra Boost sell out, it was selling out so fast that supply simply couldn't keep up with demand.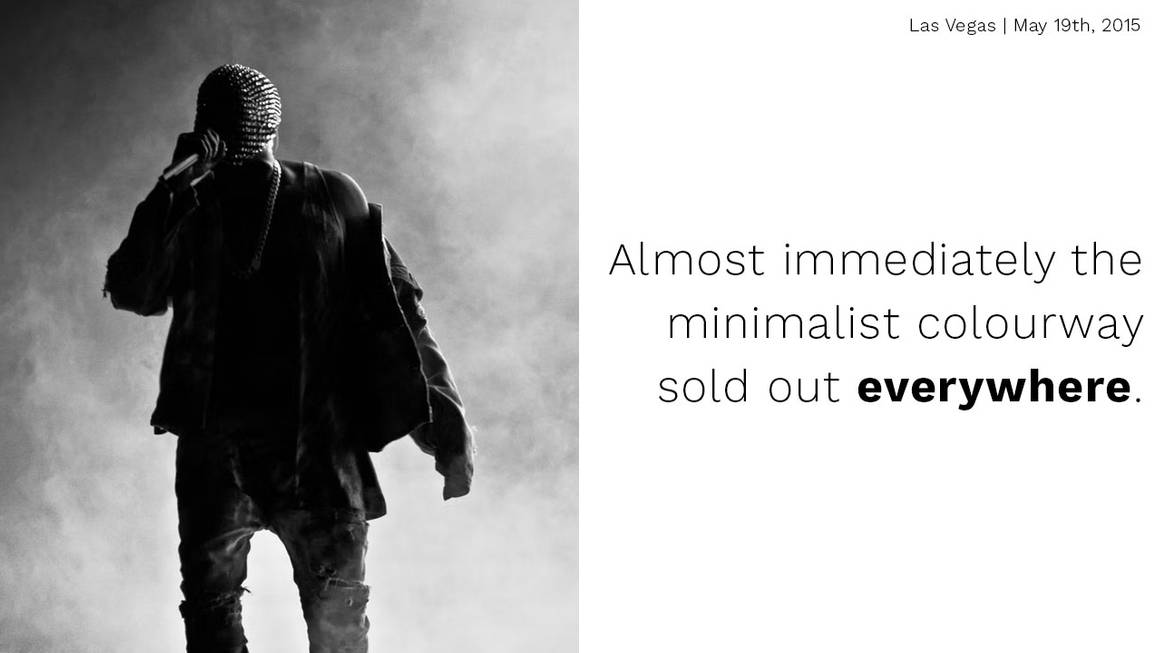 If you thought that the iconic Ultra Boost was at its peak at this point, you would be wrong, very wrong. Fast forward five months from its initial debut, and the "Triple White" made a grand entrance when a certain artist wore a pair on-stage at the Billboard Music Awards and at PowerHouse. Through the heavy censorship, smoke, and pyrotechnics, the one and only Kanye West hopped enthusiastically around while rocking the clean cut creps.
Almost immediately, the minimalist colourway shot up to superstardom and sold out absolutely everywhere, with secondary marketplaces selling pairs for over £1,000. While this number may sound a bit over-the-top, the thing is, people were actually buying them. The hype was certainly real and it wasn't going anywhere, anytime soon. As Ye once rapped in 2011's Grammy-nominated, platinum certified Watch The Throne, "Who gon' stop me? Who gon' stop me, huh?"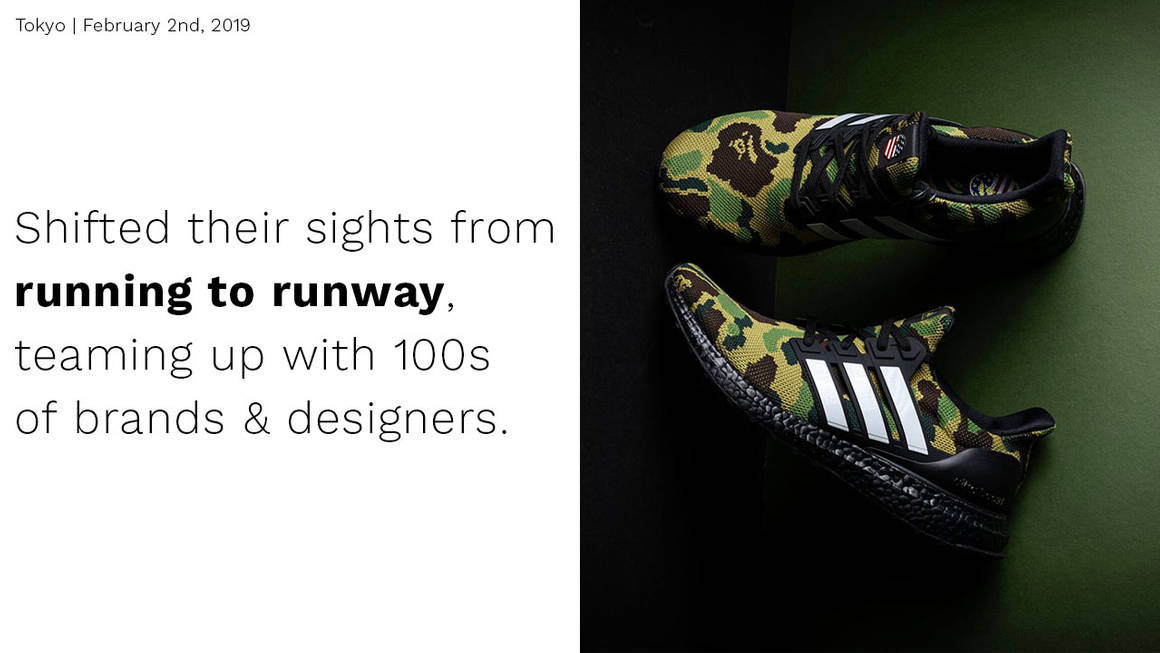 A few months after this game changing event, adidas began to reach out to various brands to collaborate on the running-turned-lifestyle shoe, and kicking it all off was an eco-friendly partnership with environmental initiative Parley For The Oceans. While the collab is still going strong even half a decade later, it all started with a prototype pair that was limited to just 100 pairs worldwide. The brainchild of British designer Alexander Taylor, it's crafted from waste plastic collected in oceans around the Maldives. Not only did this completely transform how people use materials for footwear, it also paved the way to more sustainable and environmentally friendly fashion.
Over the next few years, adidas revised, refined, and reworked the Ultra Boost for a total of six generations with a variety of offshoots along the way. From the 1.0 all the way to the 6.0, they also launched a ton of variations including the ATR, the Clima, the DNA, the Laceless, the Mid, the PB, the Suede & Leather, the Uncaged, and most recently, the 4D that is made from Carbon's genre-defining Digital Light Synthesis technology that literally uses light and oxygen to 3D print Futurecraft soles. All of these have their own unique features and functions that switch the game up in their own right. The German footwear label also shifted their sights from running to runway, teaming up with hundreds of ultra hyped brands and designers including Ronnie Fieg and his KITH imprint, Stella McCartney for a women's exclusive line, Scandinavian sneaker boutiques such as Naked, Sneakersnstuff, and Wood Wood, as well as a multitude of Tokyo's finest like atmos, BAPE, Kolor, and Neighborhood.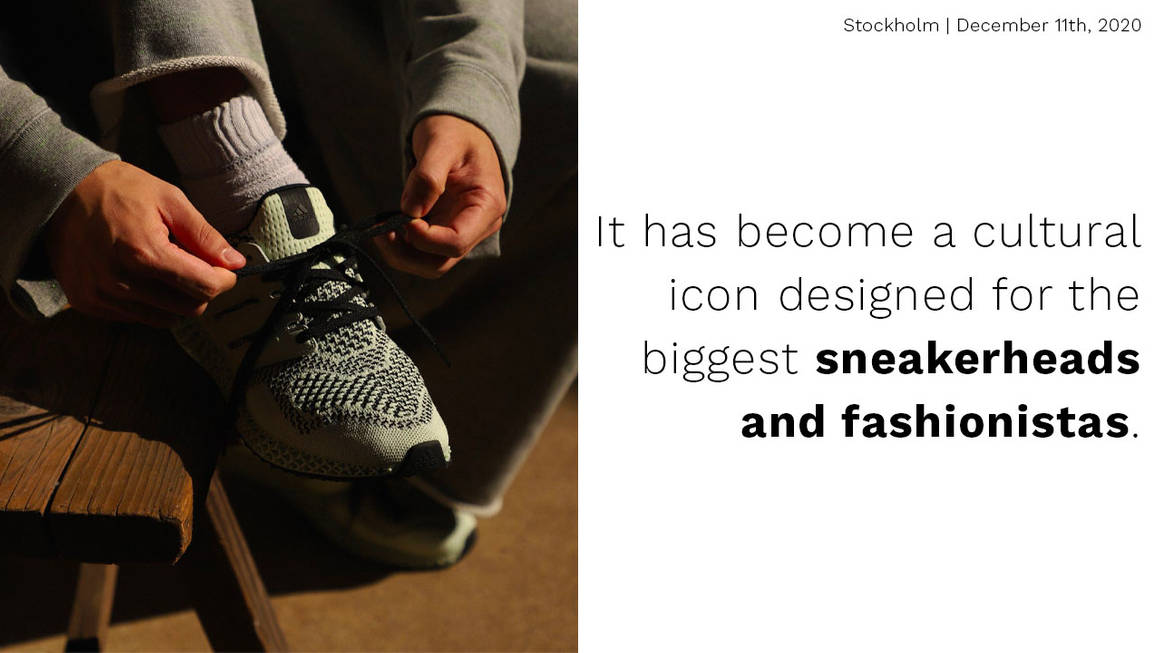 The Ultra Boost has come a very long way since its humble origins in 2015. Beginning as a track-influenced model that was made for the world's top runners and athletes, it has now become a cultural icon designed for the world's biggest sneakerheads and fashionistas. While the latest Ultra Boost 20 and Ultra Boost 21 iterations definitely didn't hit that sweet spot that made the silhouette as fabled as it once was, it looks like the latest Ultra Boost 2022 will be going back to its roots.
Bearing a striking resemblance to the original pair that launched in NYC, the UB22 takes everything that the Three Stripes have learnt over the past seven years and have packed everything into an insanely sleek shoe that's familiar yet different at the same time.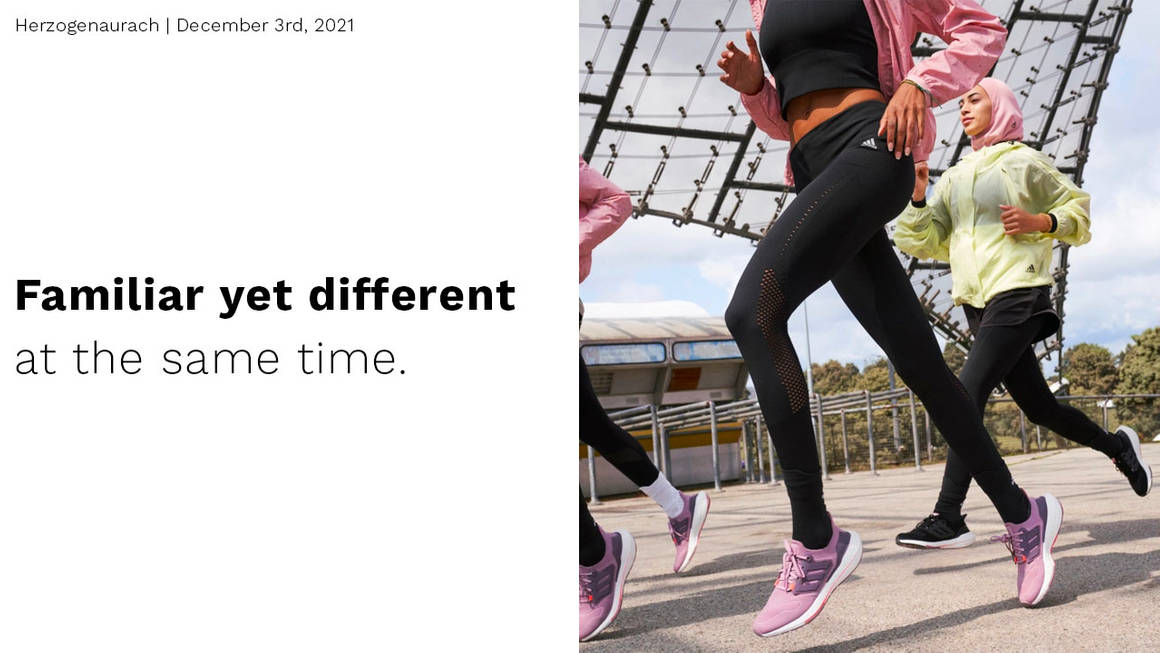 With a fully redesigned Primeknit upper that's a lot more lightweight, it drops the one-piece cage setup that was introduced in the UB19 in favour of the OG design that we all know and love. A futuristic heel cup gently hugs the back like a gentle embrace, and down below you'll find an insanely chunky Boost midsole that's twice the height for comfort and cushioning that has quite literally been taken to another level. While it has yet to be officially announced, it's clear to see that the future of Ultra Boost lays in the past.
From 2015 to 2019, adidas' annual revenue rose by a whopping 40%, with growth coming in at a massive 70% faster rate when compared to competitors. This has all been thanks to an aggressive marketing strategy as well as ground-breaking products such as the adidas Ultra Boost. Rallying a stock price increase of almost 300% over the past five years, to think that all this innovation happened within this short space of time just makes us excited to see what's in-store for the next five years. Are you ready for the sneaker game to be changed again? We sure are.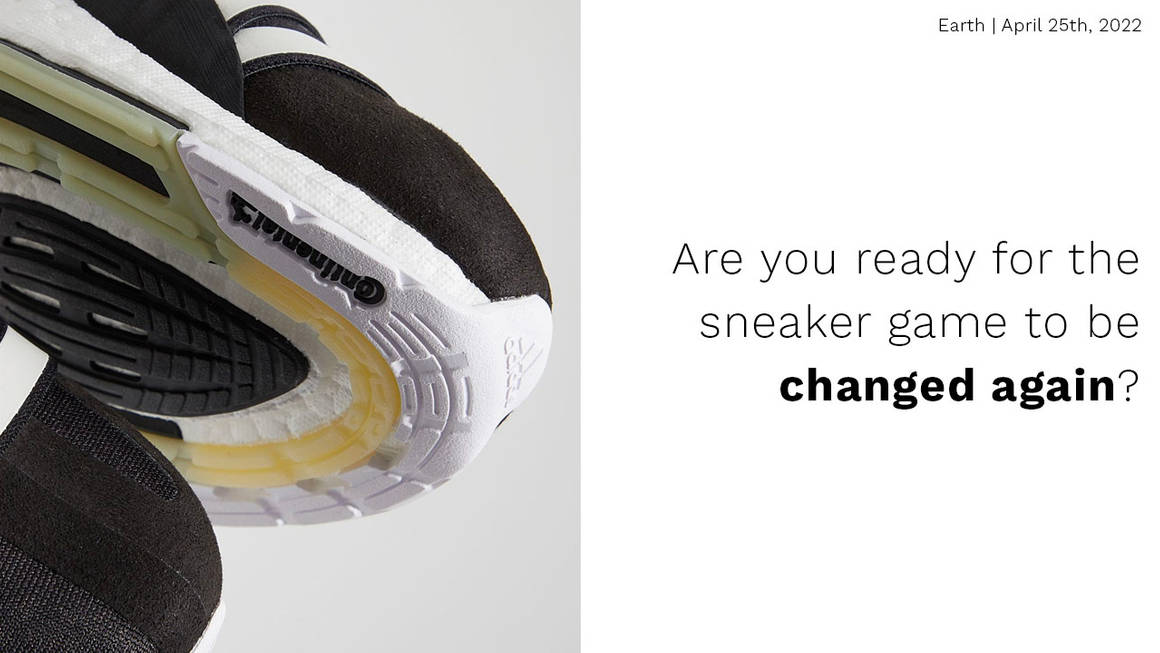 For more Discover articles, make sure you check out some below: