When investment firm Wealthsimple launched their 'Supreme Retirement Plan' and placed their "Cop, Flip, Invest" billboard just down from Supreme's Lafayette Street store in May 2017, it was a sure sign that the resale market was about to explode very soon. Whilst reselling has always existed to some capacity, it has never been as big as it is today. With consignment stores popping up on most UK high streets, small-town papers fighting over features with entrepreneurial teens, and some of the biggest online platforms raising millions in funding, it's probably no surprise that the estimated size of the resale market currently stands at around $27 billion. However, what is crazy is that according to The Business of Fashion's Future of Fashion Resale report, it's expected to reach the dizzying heights of $57 billion by 2025. For reference, in 2015 the Financial Times had the estimated market value at $1 billion, although that didn't include private sales.
However, although the resale market might be booming, it's a slightly different story for the brands at the centre of it. Throughout the course of the pandemic, sneaker companies took a huge beating when it came to stock levels, and therefore profit. Although the global athletic footwear market reached a total of $123 billion in 2021, the market is now only expected to grow at a 4.9% rate. For Nike, who saw the highest growth, COVID saw factory closures and huge delays in production schedules, which saw their overall inventory end up short of 130 million units – in other words, they just couldn't meet the demand. Of course, whilst general product stock was delayed, issues with supply and demand meant that some products saw even higher prices on the resale market, which provided quite the opportunity for budding resellers. Whilst sneaker companies are trying to return to normal stock levels and make up for slow growth, they're also looking for ways they can tackle resellers and keep their loyal customers. With this in mind, this is what the future of sneaker resale could look like.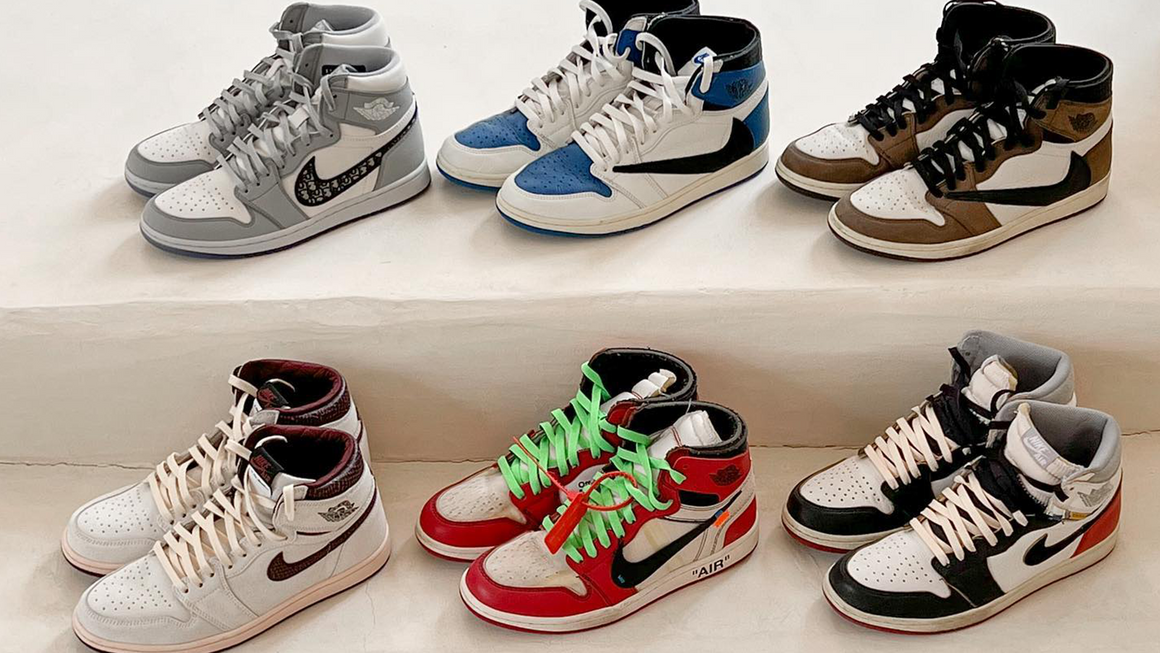 Beating the Bots
It's no secret that the lucrative resale market hasn't always gone down well with collectors, with many sneakerheads complaining that their grails are now near impossible to cop, unless of course, you want to pay a hefty price for them. In fact, in 2021, Nike themselves came out and said that they felt their SNKRS community had felt 'disenfranchised' by their low fairness numbers (fairness numbers here refer to how likely you are to walk away with a W), with Nike's fairness numbers sitting at around 20% as opposed to their preferred 80%. Thanks, bots.
It's not just Nike that is locked in a constant battle against bots though. Automated software is guaranteed to plague just about any retailer's site on launch days, meaning that sneakers are almost impossible to cop manually, and anyone trying to browse the site on that given day is going to have a bad user experience. This has been an issue ever since most releases moved online (the good old campout days don't seem so bad now, do they?) but some retailers are working hard to fight back.
One way that brands have started to push back is by hosting high-heat releases on separate sites to their usual retail products. Microsites like END.Launches are designed to make release day cops easier and fairer, by encouraging users to sign up and enter raffles for the chance to buy products. According to END., the microsite is built specifically to deal with the problem as opposed to a standard e-commerce site, and the sign-up mechanism makes the platform fairer for everyone. Alternatively, retailers could consider just ramping up their servers to help the site manage traffic, but this wouldn't stop the site from being botted on a high-heat launch. In 2022, Nike followed a similar strategy when it updated its SNKRS reservation system to a draw-based mechanism, adding a new layer of bot-filtration tools in an effort to help real customers cop their favourite pairs. The SNKRS pass is a members-only feature that allows customers to purchase just one pair, and users will have to show an ID that matches their SNKRS pass details in order to validate the transaction. Microsites are a logical way to help combat bots, but online raffles and draw systems will always leave some sneakerheads feeling a little cheated.
Sneaker start-up SoleSavy was launched in 2018, and raised $2million USD in 2021 to help build a bot-proof e-commerce platform. The community-driven platform works on a subscription basis, and this allows users to access a private Slack channel with purchase links, exclusive launch information and weekly giveaways and sales. However, users are allowed to only purchase personal pairs, and are actively prohibited from reselling on the platform. As well as providing the direct links to cop, the start-up also has an autofill Chrome extension, and encourages users to help each other out when trying to cop a pair. Whilst the idea of a community-driven platform is nice, it does rely on the goodwill of the people involved, as there is nothing to stop people from selling on outside of the platform.
Hitting the Auction Houses
At this point, it's impossible to look at sneakers as a subculture anymore. Sneakers have infiltrated the mainstream, with key styles from the likes of Yeezy and Jordan Brand holding some serious cultural significance within the wider fashion landscape, and now even outsiders have joined the game to make an extra £20 reselling a pair of Dunks at the weekend. In fact, certain sneakers are now so sought-after that they're sold at famous auction houses like Sotheby's. Of course, most of the sneakers sold this way can be considered cultural memorabilia, for example, the Nike Air Yeezy 1 "Grammy" reached a staggering 1.8million when they were auctioned off at the house in 2021.
Since then, the auction house has credited the sneaker market with bringing in 55% of their new clients, so it's clear that the market has come some way in being taken seriously. Of course, sneaker auctions are only likely to continue happening for really high-heat releases, or products that are likely to make a lot of money for charity, such as Virgil Abloh's Louis Vuitton x Nike Air Force 1s. Launched shortly after his death, the collaborative pairs went on sale at Sotheby's to raise money for Abloh's "Post Modern" scholarship fund for Black fashion students. With the bidding starting at $2000, the most expensive pair ended up going for a cool $352k, 23 times higher than their estimated price of $15k. The collective money raised from all the pairs reached $25.3 million, and of course, these prices are out of reach for the average sneaker enthusiast.
With sought-after sneakers being compared to art pieces, perhaps we shouldn't be shocked that sneaker auctions are becoming more and more common. Whilst high-profile auctions do attract a lot of media attention, Sotheby's website acts as a marketplace in a similar way to eBay, with a selection of high-heat releases available to buy at the click of a button. The auction house's foray into the market has helped to legitimise sneaker reselling as an investment opportunity and positioned sneakers as collectors' items with the potential to be highly lucrative. Although this will likely fuel the market even further, it may also help to shift the focus onto these higher value pairs and hopefully allow prices to drop a little across other silhouettes.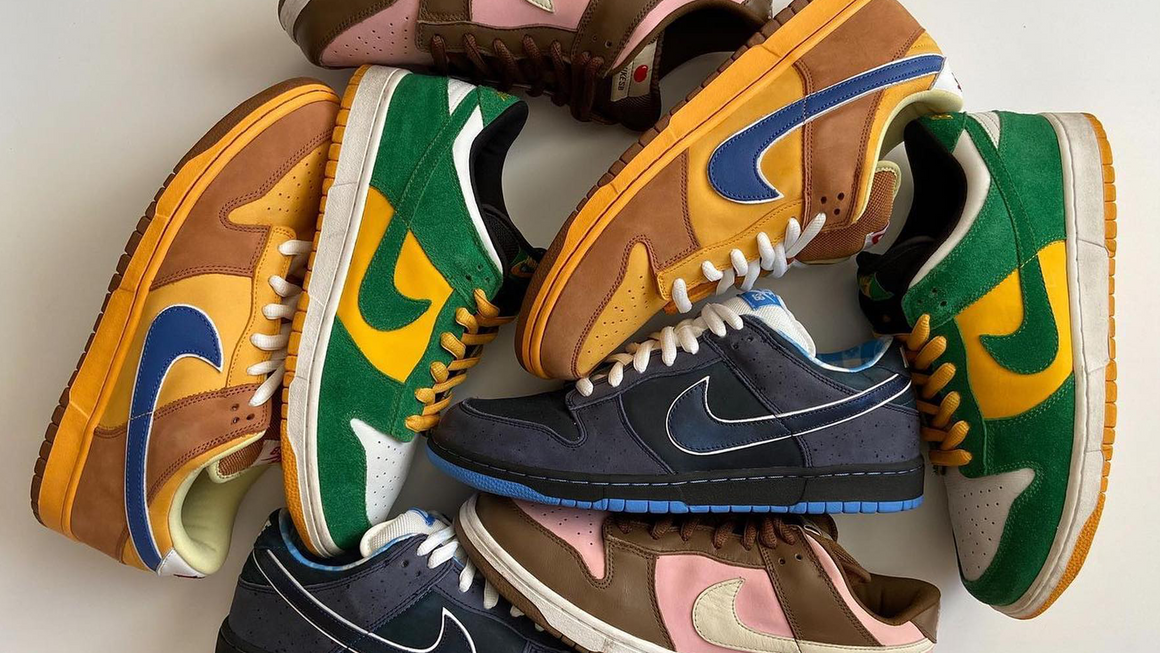 Bringing it In-House
Although it's not common practice for sneaker brands yet, fashion labels have been moving towards a more direct-to-consumer approach when it comes to resale. This gives consumers the option to sell through the retailer themselves as opposed to using a third-party site like GOAT or StockX, providing a much more circular solution that also allows brands to monitor resale trends and prices.
Copenhagen fashion brand and New Balance collaborator GANNI was one of the first brands to open their clothing rental platform to enable their customers to also resell, recycle and repair new and unused GANNI on their site. The marketplace allows GANNI customers to sell peer-to-peer, and they can be paid either in cash, or in a GANNI gift card that's worth 20% more than the cash value they'd receive. This gift card is important because it encourages shoppers to continue reinvesting in the brand, and actively discourages spending any profit made elsewhere.
2022 saw multi-brand retailer Net-a-Porter enter into a similar strategy when they launched their own resale platform. Although designed for second-hand selling, Net-a-Porter's platform promotes a much fairer way to trade luxury items, with less focus on profit and more on sustainability. Furthermore, pricing is decided by Net-a-Porter's experts, which prevents greedy resellers from vastly inflating prices. Like GANNI, Net-a-Porter allows sellers to choose between cash or store credit, this time with a 10% markup on the latter option. Although brands tend to want to reduce their inventory as much as possible, offering an option like this is a great way to guarantee revenue in an extremely competitive market.
Utilising Blockchain Technology
With thousands of sneakers changing hands every day, by far the biggest problem is how to authenticate products. Currently, marketplaces employ varying strategies to verify the authenticity of sneakers, with most relying on humans to assess a product's authenticity without allowing for human error. This middle-man approach also results in huge delays in the buying and selling process, and also raises environmental concerns as products are shipped to and from multiple places.
To avoid these things, some luxury brands have started to utilise blockchain technology to help communicate information about authenticity, sourcing and sustainability in a secure digital format. Luxury conglomerate LVMH recently joined forces with Prada and Cartier to develop the Aura Blockchain Consortium, a blockchain built specifically for luxury brands. This technology works by matching a product ID to a client ID, and through a chain of secure digital blocks allows customers to access a product's history and proof of authenticity at every point of the product's lifecycle. This means that no third-party intervention is needed to prove authenticity, the record is already there. With counterfeit products being such a massive problem within the scene, this could be a solution that sneaker brands should seriously consider.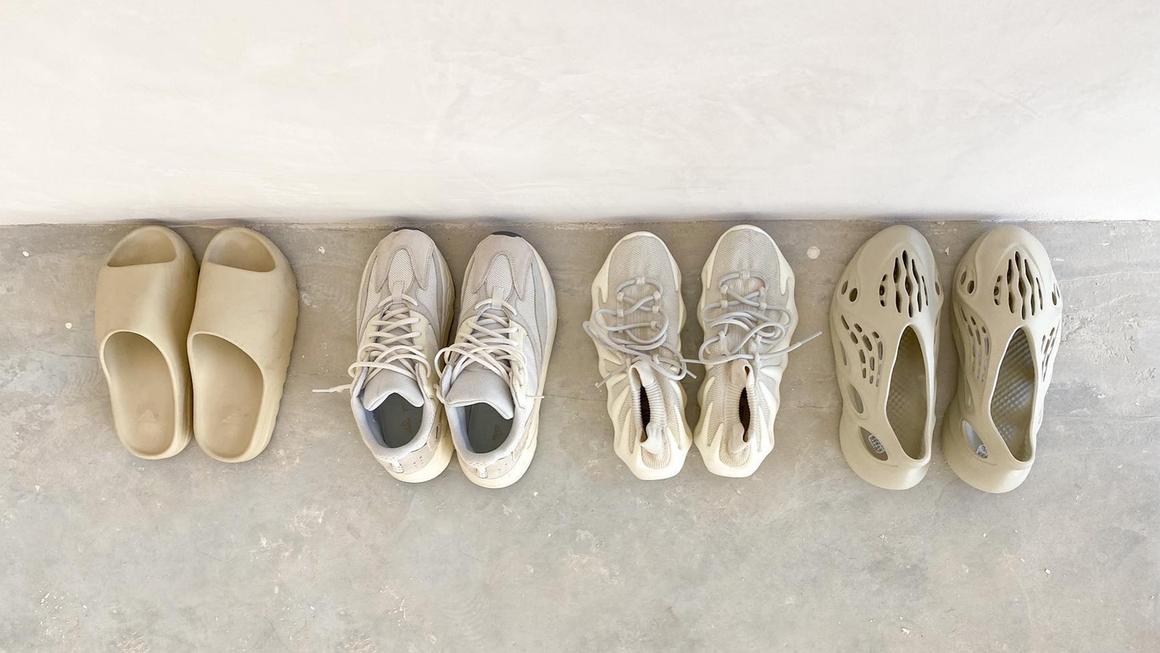 Where Do We Go From Here?
So what is the future of resale? Could brands be about to bring everything in-house? Will companies begin utilising blockchain technology across their entire product line? While the future isn't exactly obvious, it's clear that the secondary market isn't going anywhere, anytime soon - so watch this space.
Want to know more about the ins and outs of the sneaker industry? Why not check out...