Kanye West is no stranger to internet drama. The rapper, designer and all-round Jeen-Yus has used Instagram to draw attention to his thoughts and feelings on many occasions, with the likes of Kim Kardashian, Kid Cudi and Pete Davidson all bearing the brunt of his wrath on the public platform. Now, in a recently deleted post, Ye seems to have taken things to the next level, by publicly calling out his long-term partners at adidas over what he claims to be a "Fake Yeezy made by adidas themselves."
The rumour mill suggests that Ye is referring to adidas' new Adilette Slides - however, a Foam Runner-like adidas model that was originally believed to be a Yeezy sample is also doing the rounds too. Coupled with some recent sneaker-industry goings on, it's clear that copies are a sensitive subject, but despite the outcry, they're not always a bad thing. Here, we explore when it's okay to knock-off a sneaker, as well as what the outcome could be for adidas' partnership with Ye.
Copycat Culture
It's no secret that right now, the sneaker industry has a bit of a knock-off problem. In the past few months alone, we've seen Vans wage war against MSCHF and Tyga over their collaborative "Wavy Baby" sneaker, and New Balance file a lawsuit against Steve Madden for copying its hugely successful 327 model. Whilst it seems like right now brands are going to new levels to protect their Intellectual Property (IP), it's worth remembering that this issue has been around for ages – BAPE's BAPESTA first dropped in the early 2000s and looks suspiciously like an Air Force 1. However, when it comes to copies, the laws are complicated – Vans and MSCHF battled back and forth in court as MSCHF cited the First Amendment, alleging that the Wavy Baby was more an art project than a competing sneaker. The judge ruled against this, but Vans did have to take action against the brand once more for violating the terms of the agreement and continuing to sell the sneakers.
Ye isn't exactly a stranger to these kinds of lawsuits either. Back in 2021, he took action against Walmart for selling direct copies of his Foam Runner clogs. Called the "Daeful Slipper Sandals," the copies retailed on the American retail giant's site for just $24, whilst the original Yeezy pairs were priced at $80, assuming you were lucky enough to buy them for retail. Ye's lawsuit accused Walmart of producing "unauthorised exact copies" and selling them at a much lower price, whilst benefitting off the design.
What's happening here though is obviously quite different. For one, although similar, the products clearly aren't exact copies. And secondly, this isn't Walmart. It's adidas.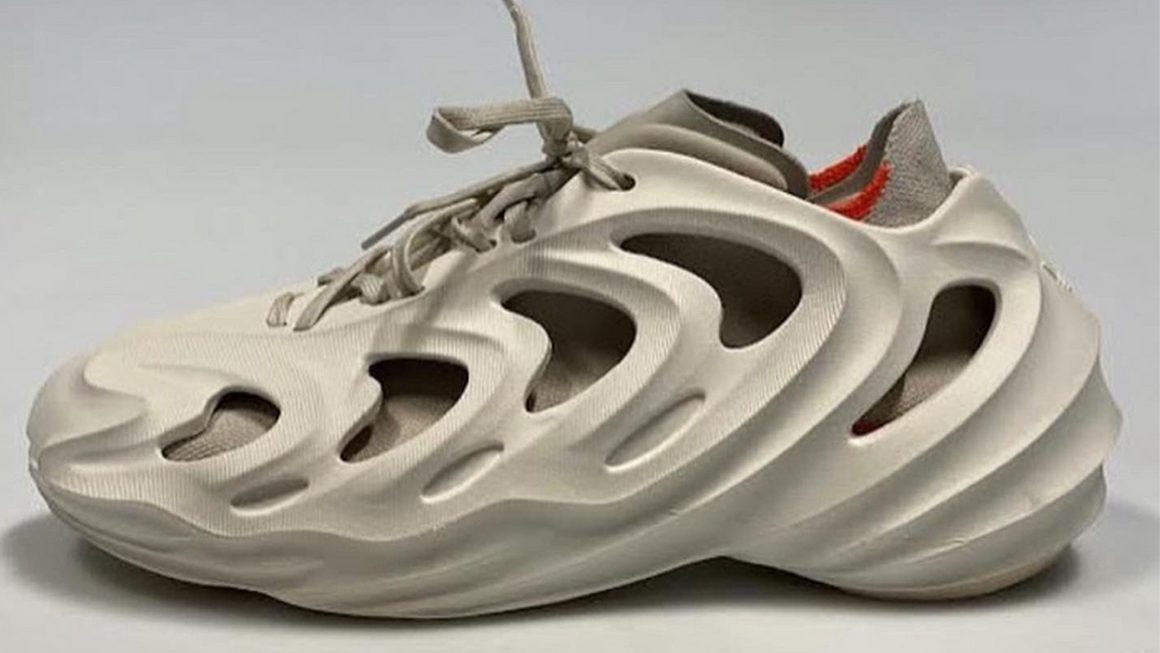 Same, But Different
The partnership between Ye and adidas started shortly after the mogul left Nike in 2013, although the collaborators didn't release their first shoe until two years later. At the time, Ye's then-manager, Scooter Braun, managed to score him a "licensing deal," where adidas could use Ye's name to make and distribute products. According to Forbes, Ye would receive 15% royalties, plus a marketing fee. The New York Times recently reported that Ye's earnings were actually closer to 5%.
However, in 2019 Bloomberg reported that the partnership was more of a "profit-sharing agreement than a typical licensing deal," acknowledging that Ye and his team would have "complete control over the designs, whilst adidas would handle fulfillment and production." That all sounds fairly simple and recognises Ye as the creative behind the Yeezy brand. So, in theory, any copies made would be an infringement on Ye's design.
Despite Ye's claims, there are obvious differences between the Yeezy and adidas products. A quick glance at the Adilette Slide shows that although the shoe takes on a sculpted, one-piece design with a similarly thick midsole, the geometric detailing and flatter sole render it different enough to not be the "Fake Yeezy" Ye suggests it is. Similarly, the upcoming Foam Runner-style shoe appears to encase a sock-type liner, distinguishing it from the original. And although these similarities are frustrating, we're actually ignoring the fact that this sort of thing happens all the time.
Thanks to the prolific rise of Instagram accounts like Diet Prada, fashion fans and designers alike are now much quicker, and more likely to call out what they believe to have been copied. Though this can sometimes do more harm than good (depending on how far of a reach the products actually are) it has helped to highlight some instances of brands taking advantage of their creatives. In a particularly blurry case, Converse was accused of ripping off its own JW Anderson collaboration with the launch of their own version of the Run Star Hike, which originally debuted at JW Anderson's Fashion Week Show in 2019. Here, the designer was left out of the picture and the same shoe was added to Converse's main line. Converse later sued Steve Madden for copying the very same design in 2020.
Whilst the above example focuses on a specific silhouette, it's not uncommon for brands to work in similar-looking versions of their bestsellers into their collections, as adidas has done here. In fact, way back in 2016, adidas released the Tubular Doom and Tubular Shadow; both were clearly inspired by the Yeezy 750 and 350 silhouettes, respectively. Then, there's the Ozelia, which isn't a massive stretch from the 700V3. In a similar move, Nike recently dropped the AM90 Terrascape, which bore a striking resemblance to Virgil Abloh's take on the model, as well as a number of Blazers that featured a Jumbo Swoosh – another design cue from the late collaborator.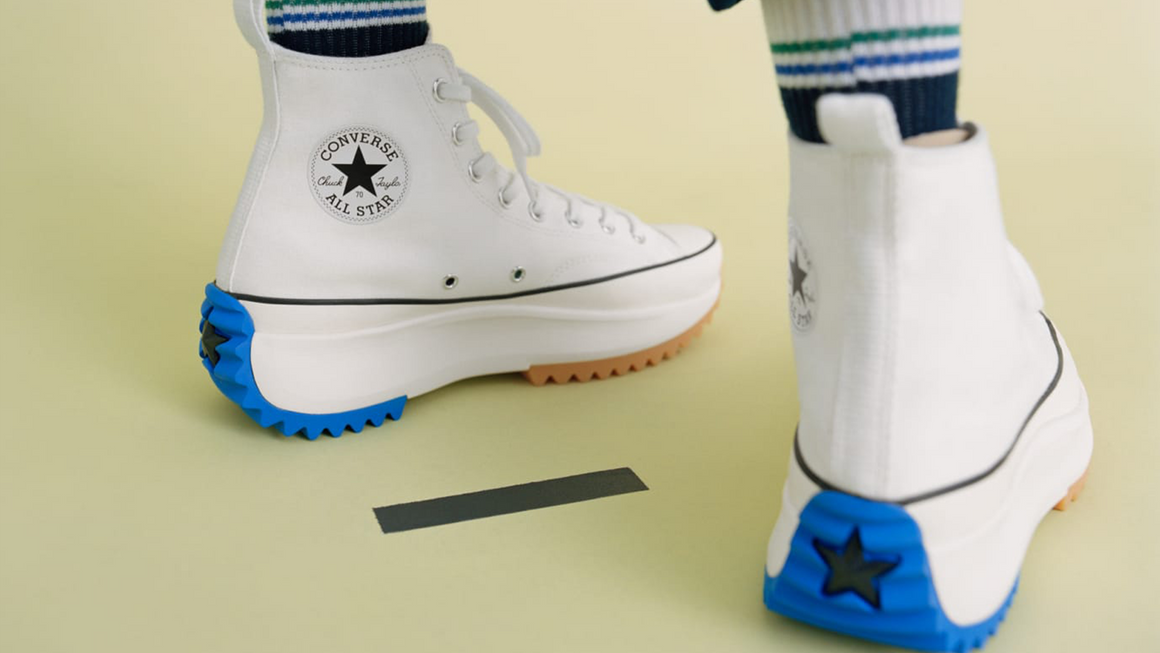 Sometimes They Just Want Shoes
Although these general release interpretations might seem shady to a serious sneakerhead, there's usually a good reason for brands to release them. In a lot of cases, brands use these high-profile, conceptual collaborations to test the market – they help to gauge whether the general customer base is ready for something new and exciting. Really, the Foam Runner is the perfect example of this, as at first it received a mixed response and, over time became more and more desirable. Coupled with the success of the similar Salehe Bembury x Crocs Pollex Clog, it proved that the market was now ready for a wider release, meaning that adidas would soon be able to launch a similar pair in much higher quantities, with less risk of the product bombing. In turn, this allows the footwear industry to continue to innovate with new styles, materials and technology, which is essential if we want to see things continue to evolve.
Obviously producing a non-collaborative version allows the parent brands to maximise profits, as they're no longer paying royalties to collaborators – and it's a no-brainer that these brands will still want to capitalise on their best-selling silhouettes. Whilst the sneaker industry has a slightly snobby attitude towards this, it's really no different to designer fashion brands creating a diffusion line in order to make their products more accessible – something that Ye actually sought to do by partnering with the likes of adidas and GAP on Yeezy apparel. These more affordable lines are created with the aim of both generating revenue and reaching new audiences, and with the most desirable Yeezy and Off-White collaborations fetching sky-high prices on the resale market, they offer a much cheaper and more readily available option for the average consumer. Finally, whilst this is easy to pick apart from a sneakerhead's perspective, it's also easy to forget that sometimes the day-to-day consumer doesn't particularly care for these collabs. Sometimes they just want shoes.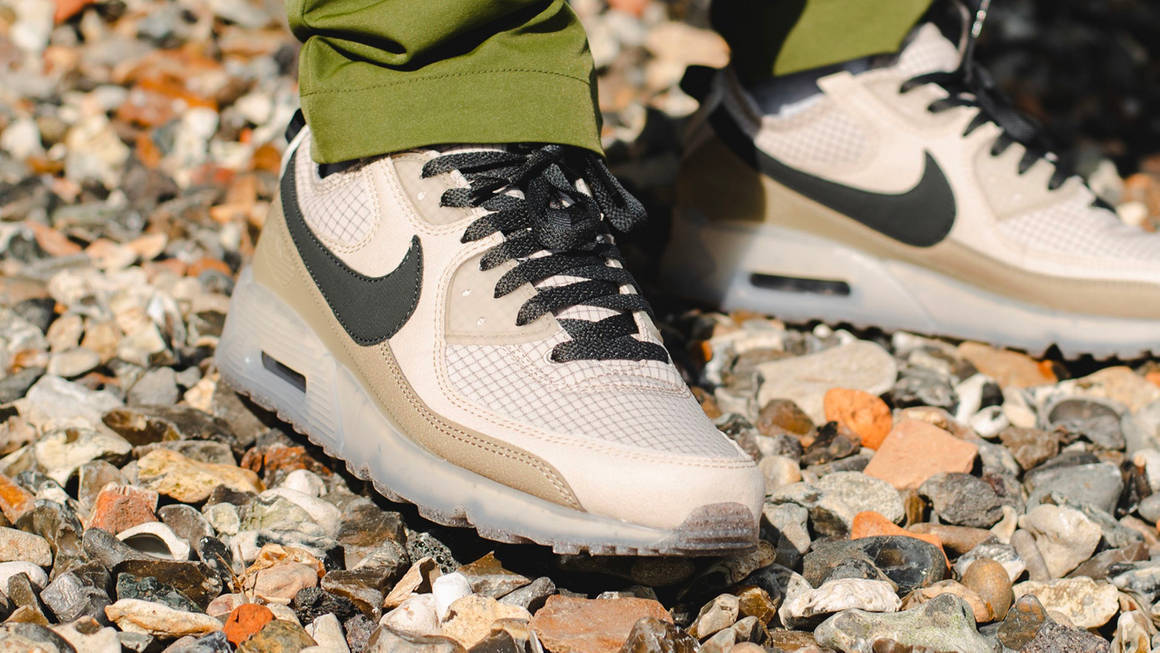 What Happens Now?
With so many cases happening over the past few months alone, the rifeness of copycat footwear is an issue that the sneaker industry is going to have to address very soon. When it comes to trend-led footwear (which is the case for Steve Madden) the problem goes way beyond IP issues, and also causes issues within the realms of sustainability. The same could be said for some of these older adidas silhouettes too though – when was the last time you saw a Tubular Doom in the wild? In short, fewer trend-driven styles will by default lead to fewer lawsuits. However, there will always be a demand for trend-led styles at a cheaper price, and to not cater to these consumers feels unfair – which is where the idea of interpretation, rather than imitation should come into play.
But what about Kanye? Where does his relationship with adidas stand? Right now, it's hard to tell. Of course, rumours of a departure started swirling when Ye was spotted out in a pair of Nike sneakers recently, and then later took to Instagram once more to flash a Jumpman logo. In his attack on adidas, Ye called for the Three Stripes' brand CEO Kasper Rørsted to reach out to him directly, a move reminiscent of when he publicly called out Nike's Mark Parker over royalties and Nike's "unwillingness to change." Whilst Ye is contracted to adidas until 2026, it leaves them plenty of time to hash it out and come to a solution – assuming, of course, as someone that's used to getting his way, that's that outcome Ye wants.
Finally, there's always the question: If Kanye West hadn't called this out, would we even be talking about this? Now that the conversation has been kickstarted, will the movement allow young creatives that have had their designs stolen to stand up against bigger brands, without relying on problematic platforms like Diet Prada? Even better, could it wake brands up to the importance of crediting the creative minds behind their products? Whatever the outcome is for Yeezy, this argument has the ability to shape the sneaker scene forever – let's just hope it's for the better.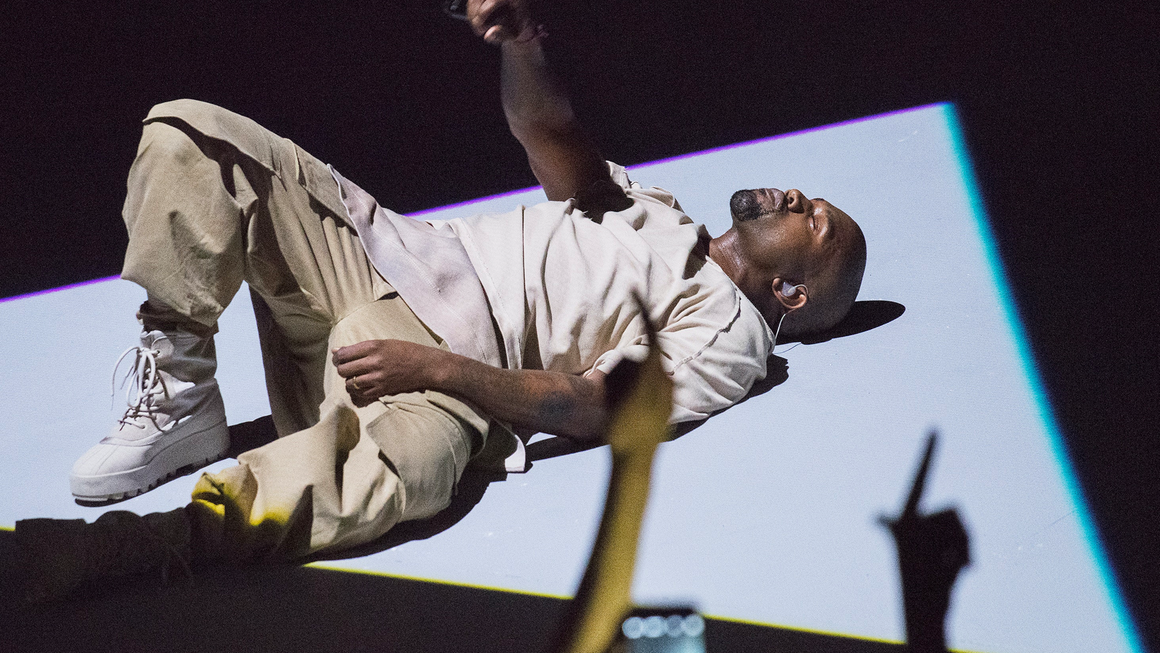 For more sneaker industry insight, why not check out: